I'm a little bit partial to Port, its one of those drinks that you get offered at the elderly relatives houses around Christmas. Maybe I'm turning into one of those elderly relatives now as we usually have a bottle in the cupboard at Christmas ready for guests.
I'm also partial to a little cheese, especially around Christmas time. This afternoon I received a lovely little package of a bottle of Aldi Fletcher's Ruby Port and a small truckle of Wensleydale with Cranberries, one of my favourite Christmas cheeses.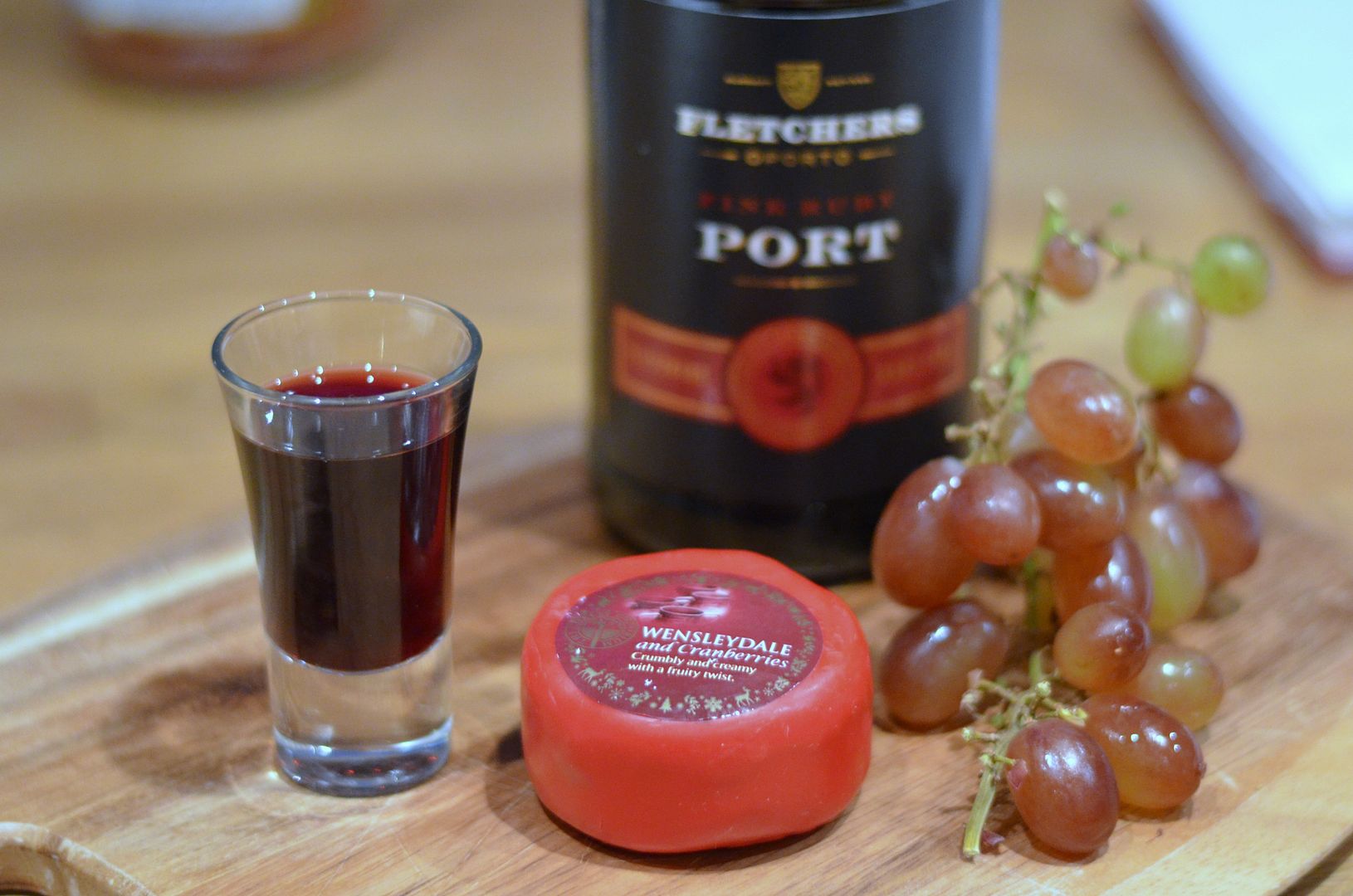 There was no point hanging around and I enjoyed the cheese with a little tipple of Port and a few grapes, a perfect pairing....
Now, I'm no cheese or wine connoisseur but both of these were lovely and they went perfectly together.
The Fletchers Fine Ruby Port is priced at £6.29
I received the Port and cheese for the purpose of this review