I do love my photos and have lots tucked away on my laptop and memory sticks. I'm trying to get into the habit of framing more prints and making more photo books but can often be time consuming.
I was asked by SnapBox if I wanted to try out their service and receive a print of one of my photos. SnapBox are stretched canvas prints within a black frame which can either be hung on the wall (fittings included) or be free standing.
I went to their website and within minutes had two prints ordered, it was that simple. You can either email your prints or upload straight to the site.
The next step is to choose your print in one of 5 sizes and see how your print will look.
A couple of days later, my two small prints arrived.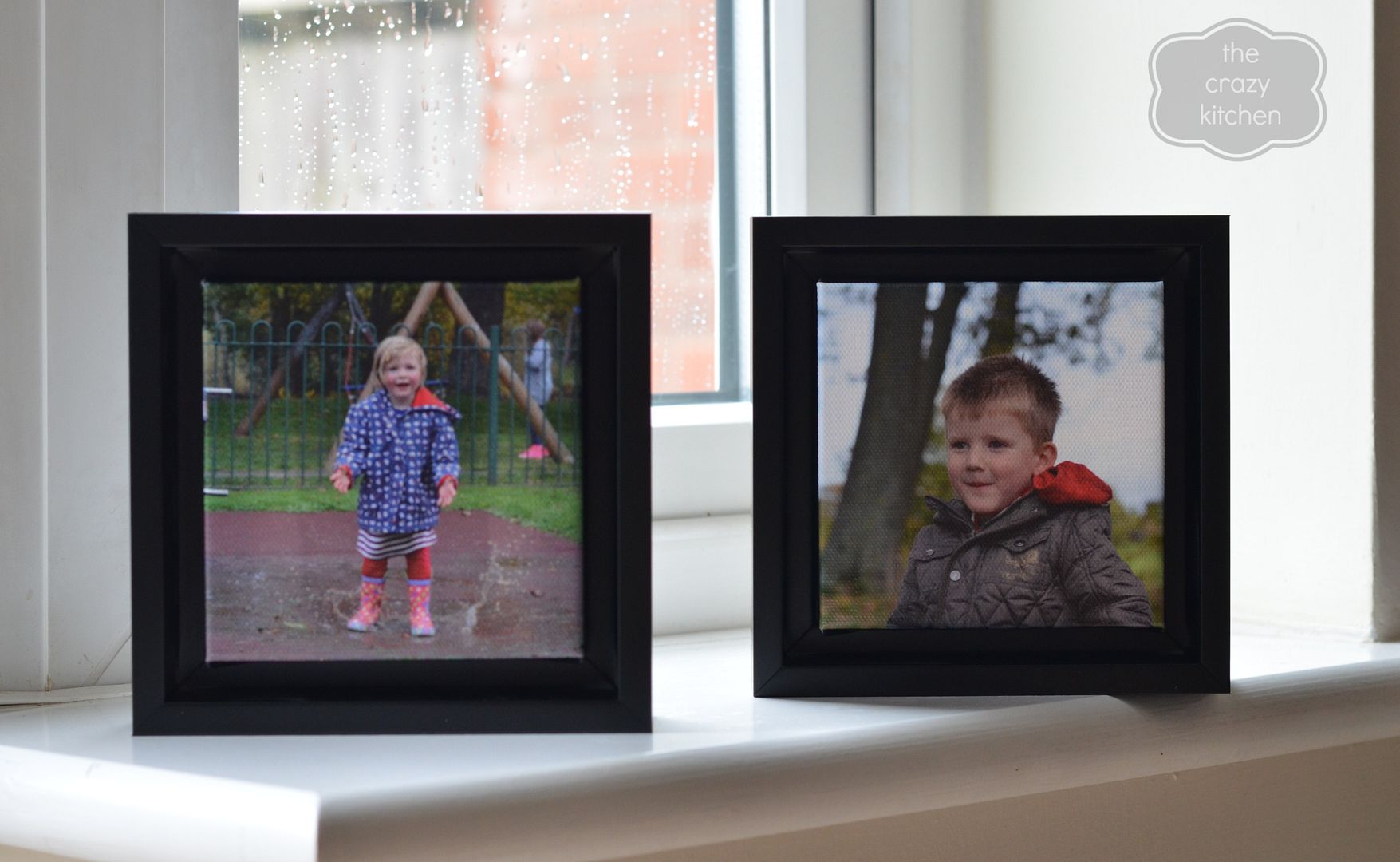 The pictures I chose were both taken last week during a trip to the park with cousins. Jack was sitting on logs waiting for his cousin to catch up with him...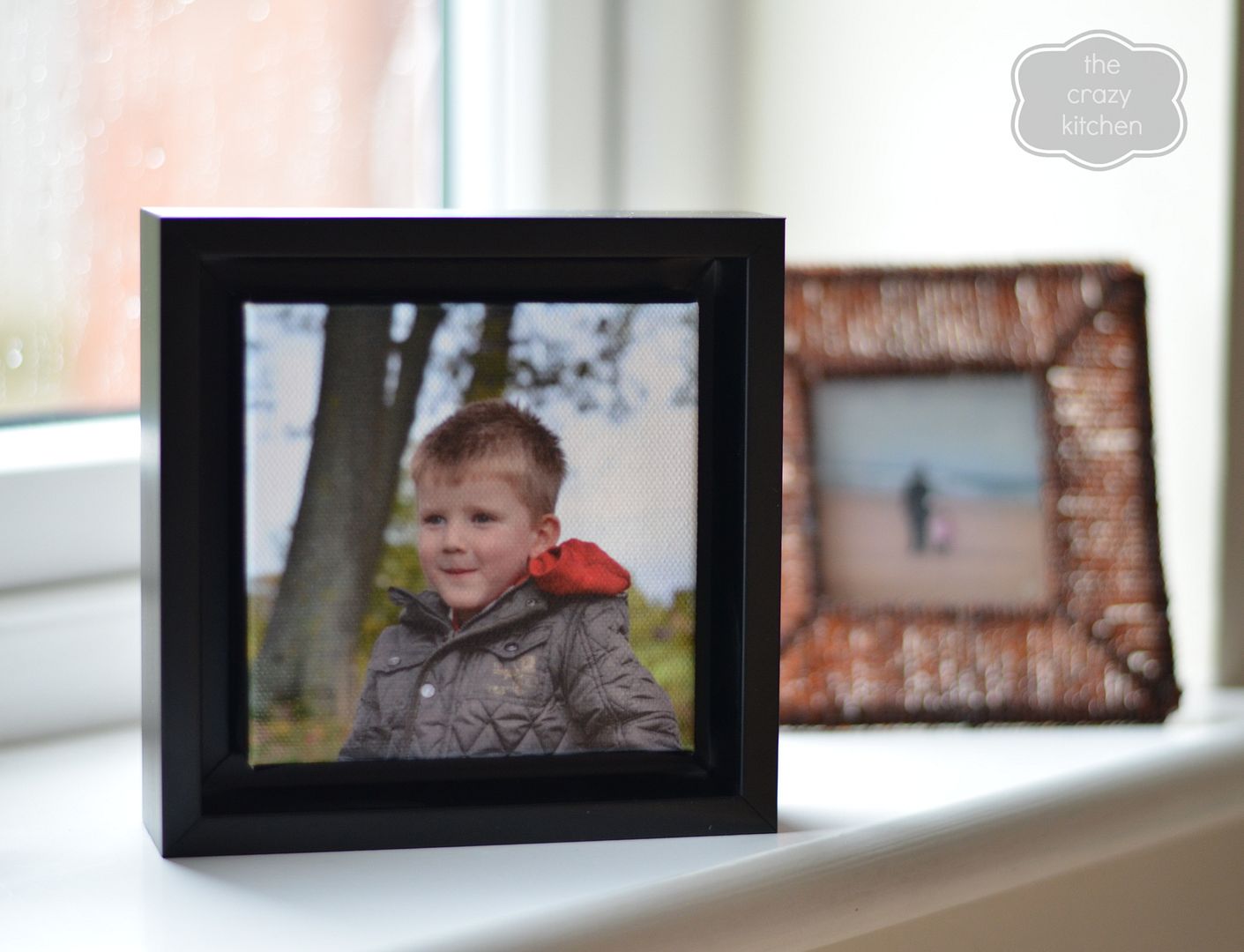 The picture of his younger cousin was taken whilst having fun puddle jumping...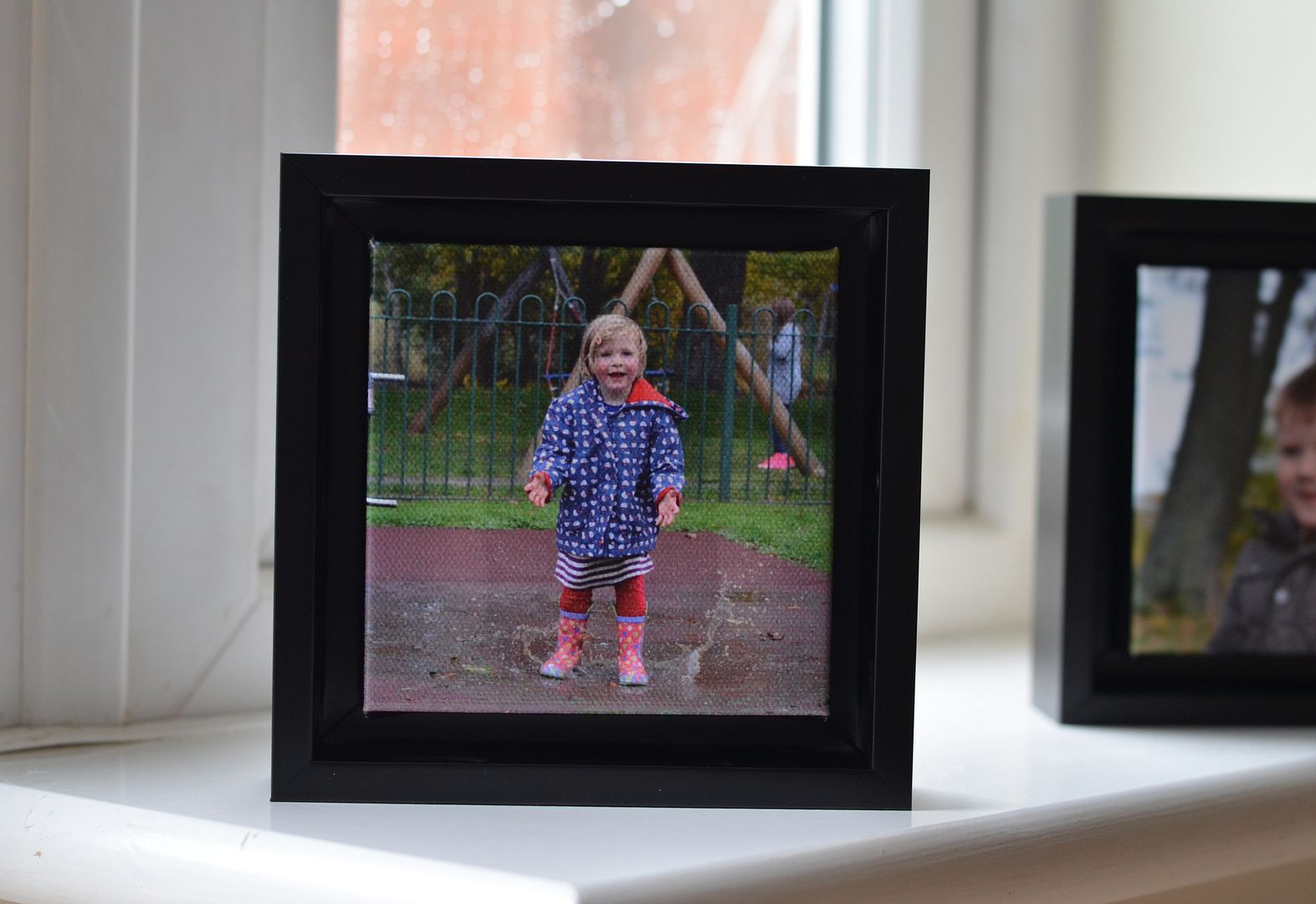 It's hard to see in a photograph how these pictures are made up, but there is a wrapped canvas set inside a chunky frame, which are excellent quality. I chose the 13xm x 13cm prints which are a perfect size for displaying on the windowsill.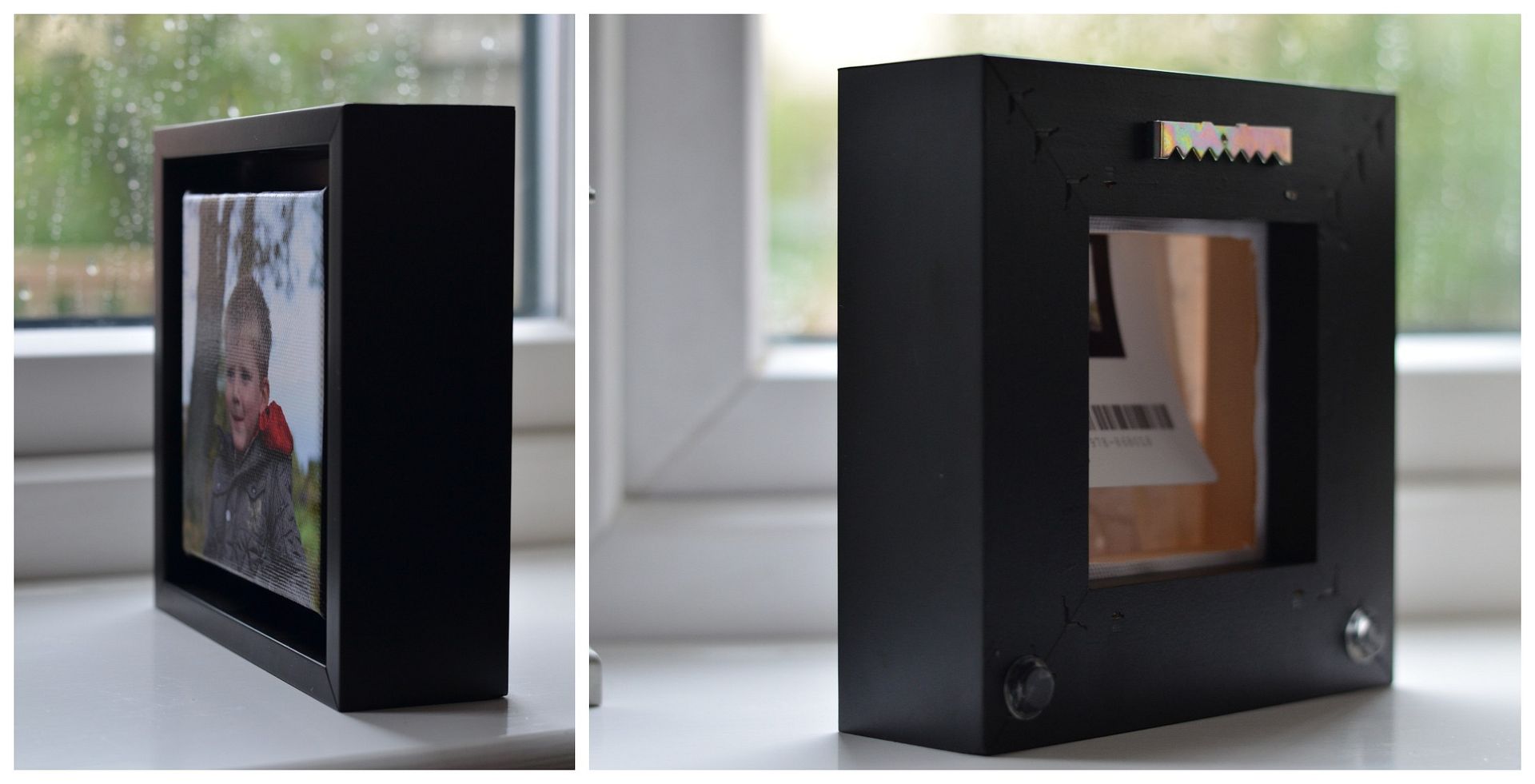 I was provided with a voucher code to enable me to purchase these prints