It was the turn of the newest member of the family to be sent something to review this week. Freddy the hamster received two very large boxes of some rather tasty smelling goodies.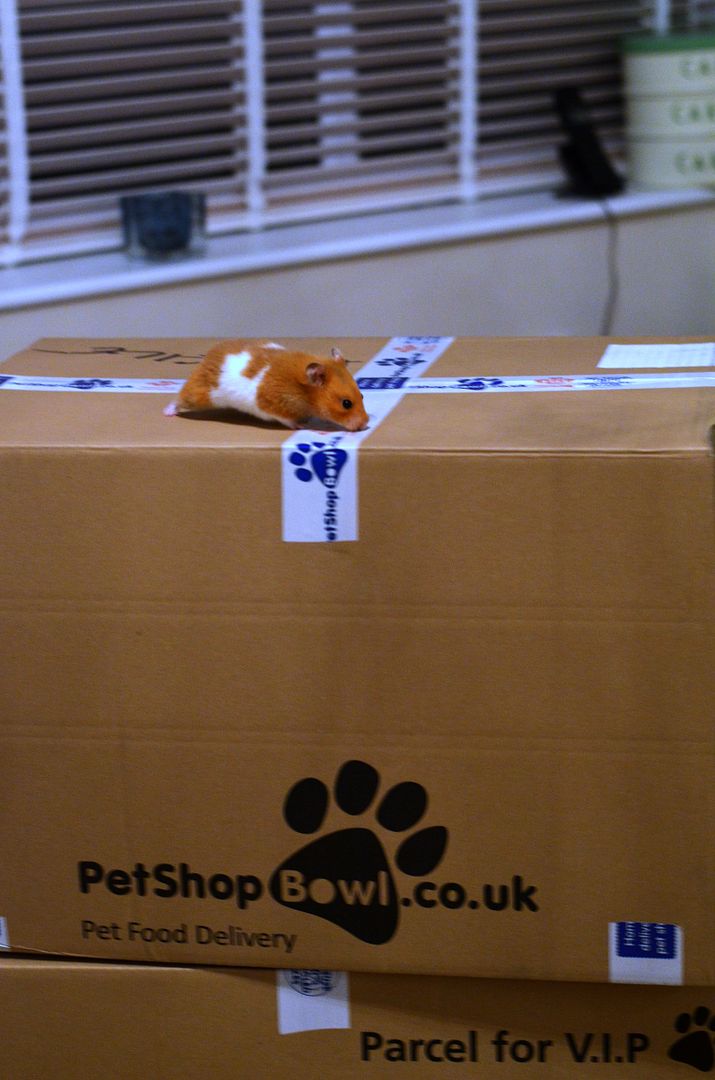 It took a while to get into everything in the boxes as it was all really well packed in recyclable packaging.
Once it was all unpacked Freddy checked that we had the right brand of food...
Petshopbowl.co.uk is an online pet supplies store that aim to provide excellent service and value for money for their customers. They offer a unique 'Bottomless Bowl' re-order service so you never need to worry about running out of pet food again. Once you place an order you can choose to have it delivered on a regular basis to suit your needs, and then sit back and never visit the pet shop again.
We only have one hamster so we don't need to take advantage of the re-order service but I can imagine how useful it would be if you had dogs or cats. Not only is this service a great helping hand but in my experience PetShopBowl is also great value for money. Our delivery totalled just under £40 but an equivalent order at a well known pet store would have totalled over £50. We received bedding, food, a carrier, cleaning spray, treats, toys and bird food.
We now have a very happy Freddy.
we were sent the above products for the purpose of this review