I very rarely venture to the shops to do Christmas shopping these days. Why fight the crowds and get stuck in traffic jams when you can sit in the comfort of your own home 24 hours a day shopping online.
Cashback website topcashback makes the whole online shopping experience even more pleasurable by offering the facility to earn cashback as you shop. All you need to do is register for an account and start shopping. Different retailers have varying amounts of cashback that can be earnt if you access their websites through topcashback. Some of them have special deals as well as the cashback.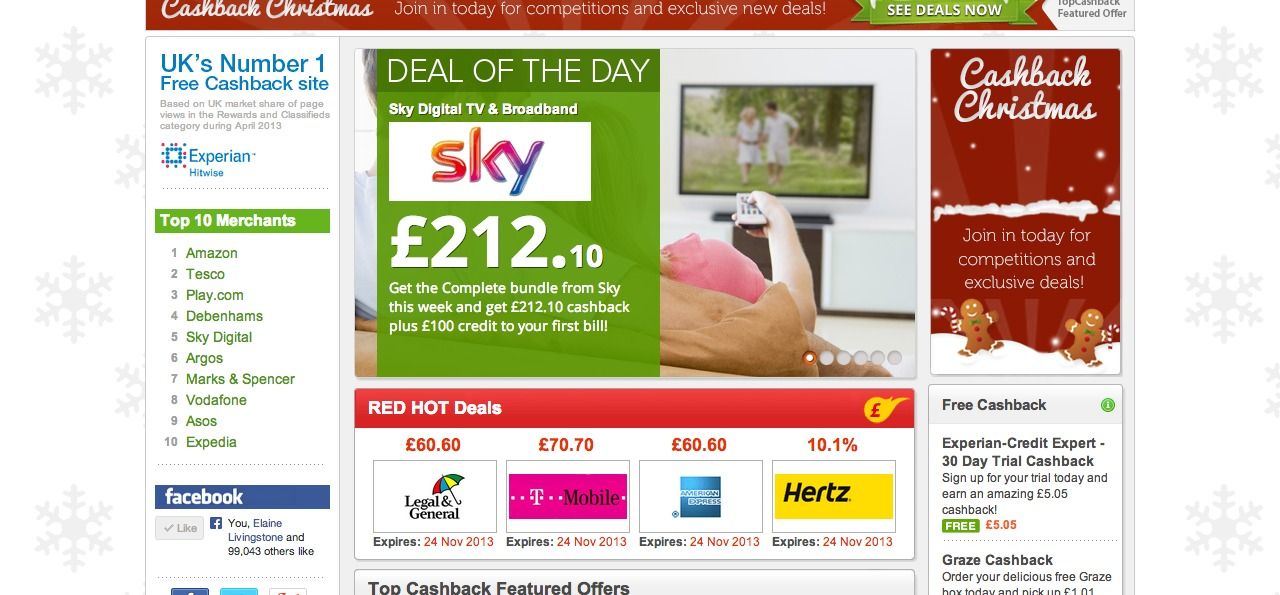 Once your visit has been recorded any cashback earnt will show up in your account within approximately 7 days (mine appeared the following morning).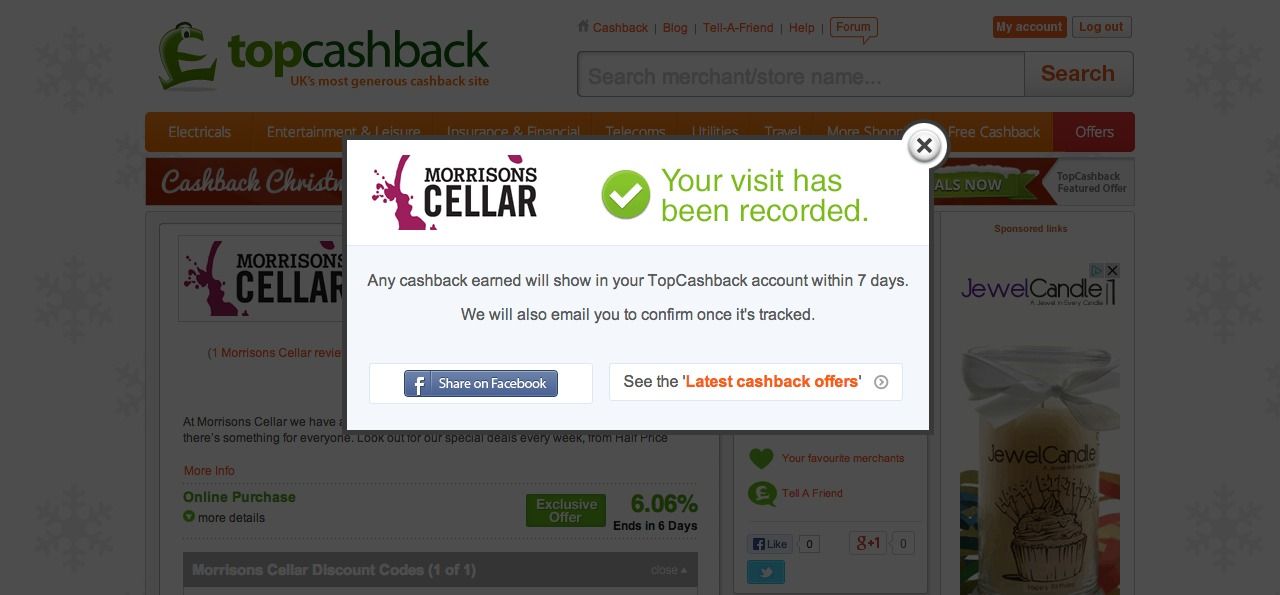 I was given £80 to spend to see how much I could save using topcashback to prepare for Christmas.
As I have already done most of my Christmas shopping I thought that I might as well take advantage of the 6.06% cashback offered with Morrisons Cellar and stock up on the Christmas fizz.
There was a deal on the

Freixenet Cordon Rosado Cava of £7.49 per bottle, reduced from £9.99, and I thought a case of 12 might just see me through the Christmas period. There was a discount code giving an additional 10% off the order, making it just £80.89 for the 12 bottles. I've also earnt cashback of £4.53 (not sure how that figure was calculated though), making each bottle only £6.36, which is a bit of a bargain if I do say so myself!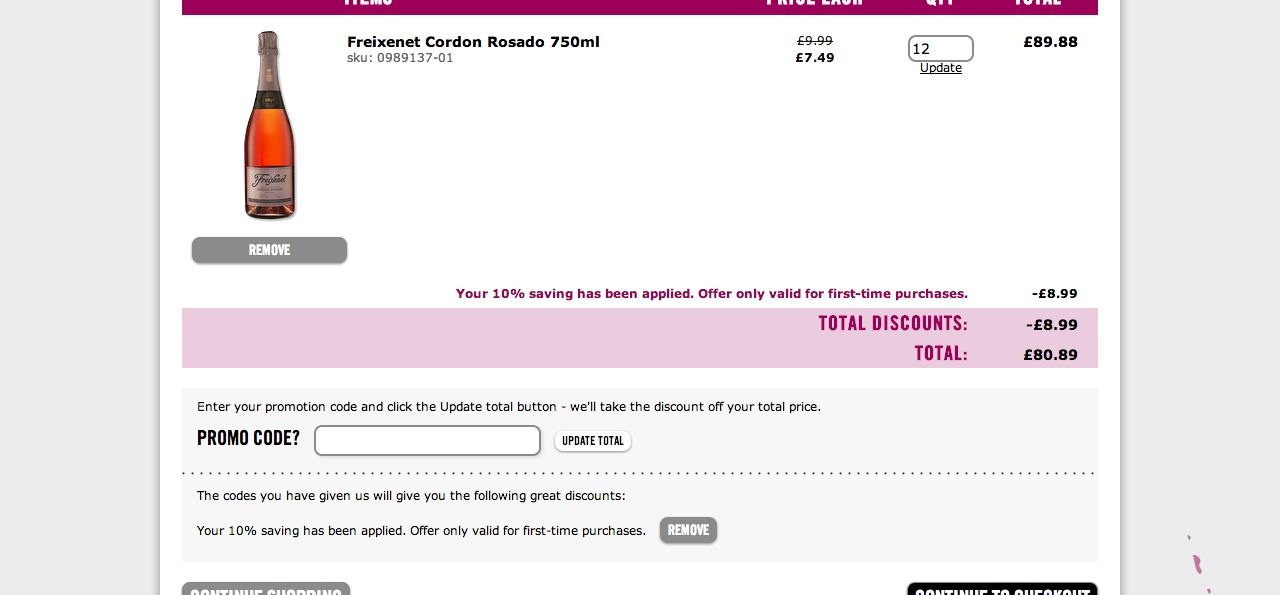 Original cost of wine £9.99 x 12 = £119.88
Less 10% discount (off discounted price of £7.49 per bottle) @ £8.99 = £80.89
Cashback @ £4.53 = £76.36
Total saving = £43.52
There are lots of deals to be had, and if you're looking around for car, home or travel insurance then it's always worth seeing if you can get cashback on your new policy. There are hundreds of retailers where you can earn cashback on your online as well as instore purchases. If you download the topcashback app to your phone you can receive cashback by showing voucher codes at the till or by snapping a picture of your receipt.
Once you've earnt cashback you can either save it up or get it paid into your bank or Paypal account, or choose to have the pay-out as a shopping voucher for retailers such as Amazon, M&S & Love2Shop, which also include a bonus payment of 5%.
If you fancy being a little generous you could also sign up using my referral code & I will earn £5 once your reach your first £10.
My topcashback account was topped up with £80 to enable me to carry out this challenge