I've said it before that personally Christmas is about the 3 ch's - chocolate, champagne and cheese. The latter is one of the things I look forward to most about Christmas as I try to be healthy(ish) throughout the year and not eat too much cheese but at Christmas I like to push the boat out and live off cheese, crackers and chutney throughout the festive period.
Castello sent me a selection of their cheeses to get me in the Christmas spirit so our Christmas has started early this year. I even received my very own personalised stocking which I can't wait to hang up on the fireplace on Christmas Eve!
The selection includes the following :
Creamy Blue

Traditional Danish Blue

Extra Creamy Danish Blue

Pineapple Halo

Creamy White

Tickler Cheddar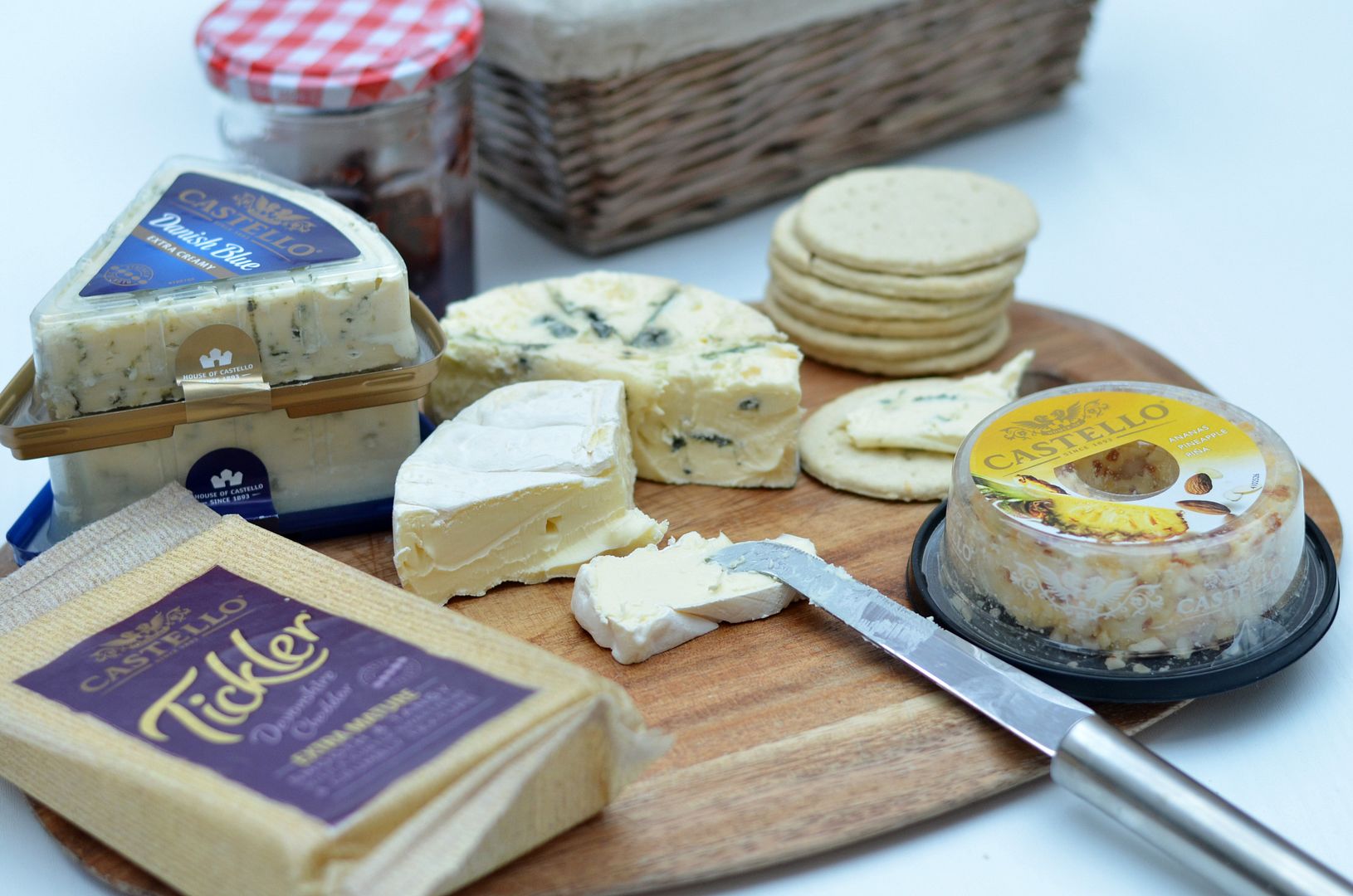 I opened the Creamy Blue and Creamy White but unfortunately my cold has got the better of me & I was saddened that I couldn't taste anything, so I've put them aside again until next week when I will hopefully be able to taste the full flavours of these delicious looking cheeses.
I was sent a selection of cheeses for the purpose of this review