The Recipe Kit provide an alternative to eating out and provide all the ingredients that you need to cook globally inspired meals at home.
In brief:
With 9 recipes each week (including 4 vegetarian options) there are plenty of options to choose.

Each recipe takes, on average, 35 minutes to cook and include step by step recipe cards.

Each recipe feeds 2 people

Deliveries are made on a Wednesday evening for those in London and on a Thursday for everywhere else.

It is recommended that ingredients are used within 3-5 days to ensure that they are used at their best but meat can be frozen if necessary.

Ingredients arrive in a cardboard box with meat and dairy in an insulated pack with ice packs
The meals :
Brioche hotdogs with jalapeno salad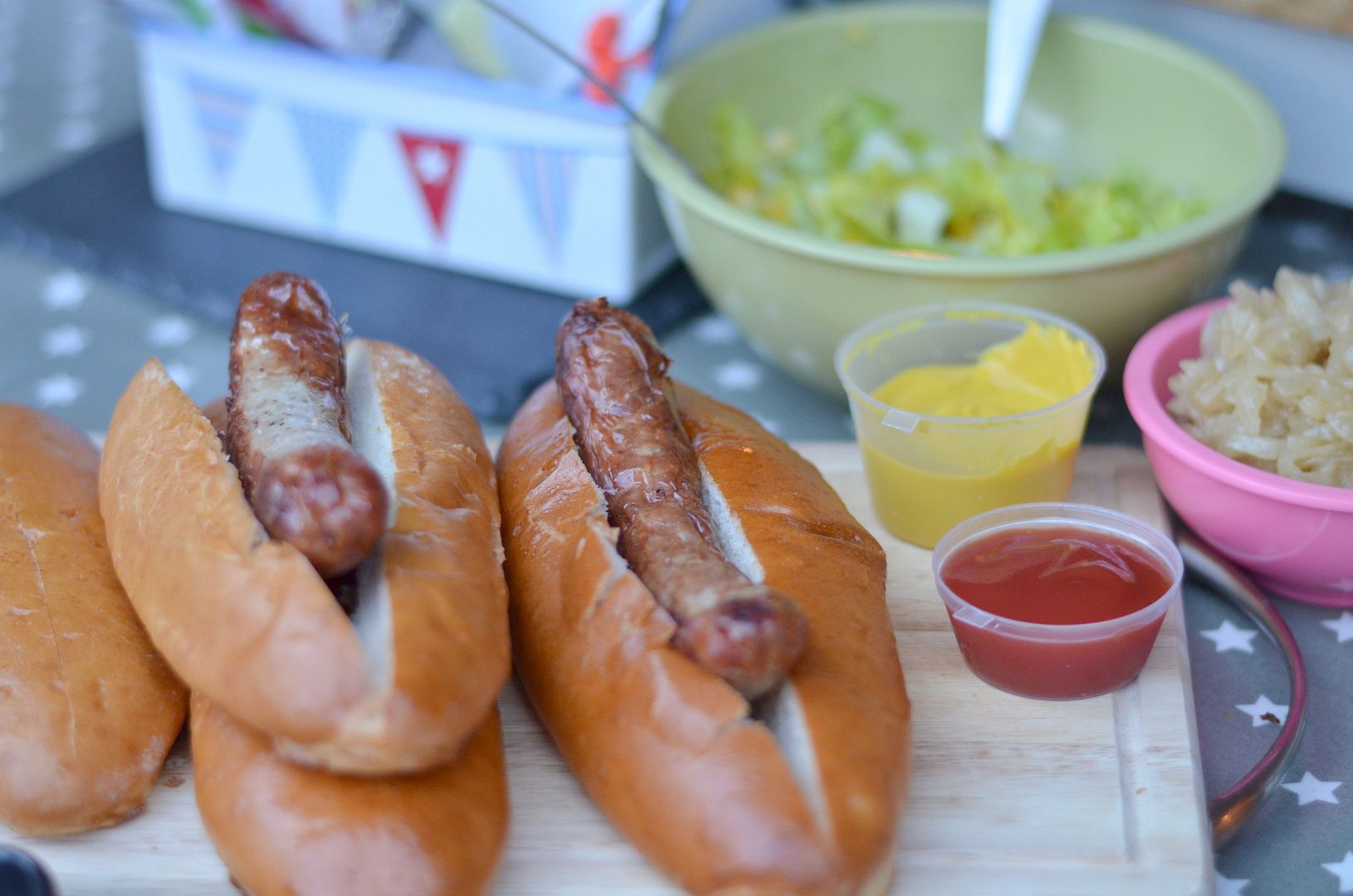 The portions for this were very generous, with 4 large sausages and 4 large brioche buns.

Cooking time was 45 minutes

Easily fed a family of 5, with a side portion of home-made oven baked fries

Very tasty side salad and onions and juicy sausages

The brioche buns were disappointingly flat and dry and not something that could easily hold a sausage as they split into 2 and crumbled

Ketchup not included despite being pictured on the recipe card
Ras el hanout lamb & herby freekeh
Again the portions were generous with 2 lean and juicy lamb steaks

Cooking time was 30 minutes

Very tasty and unusual ingredients including Freekah and preserved lemon

I omitted the pomegranate seeds from the Freekah as I really don't like them

The coriander was very muddy and I would've expected that to have been ready for use

The dish could have done with some kind of vegetable side
Sweet potato, spinach, feta and pine nut filo pie and salad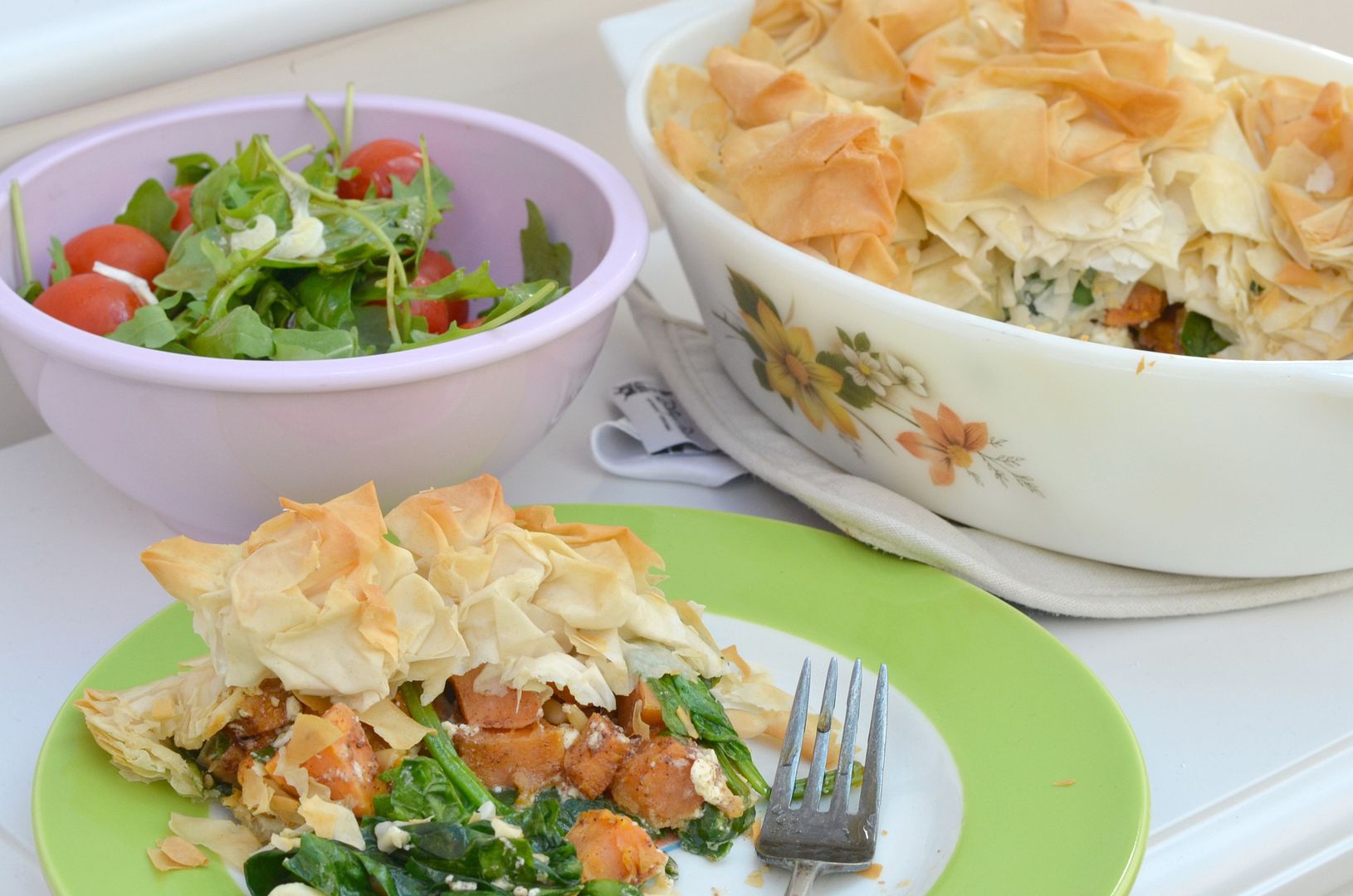 The ingredients made a very large pie which was more than enough for 2 people

Cooking time 40 minutes

Disappointingly the rocket was a slimy wet mess despite it being used on the 3rd day after delivery (see pic below) but luckily I had some rocket in the fridge (which was a week old but still fresh)

Despite the ingredients supposedly being in the correct portion for the recipe I did find that the bags had more cinnamon and allspice than the recipe called for, there was also a lot more than the required 6 sheets of filo, but used it all anyway.

There seemed too much spinach for the pie so I left some of it out and removed the large stalks from the spinach that was used - I would have expected these to have been removed or baby spinach might have been a better idea.

The pie was really delicious and our favourite of the 3 meals
All in all the recipes were very nice and well thought out but I would be disappointed at the quality of some of the ingredients had I bought this myself . These kind of kits are a great idea if you are busy and don't have the time to shop for specialist ingredients, however the might not allow for a change in plans as some of the ingredients may be past their best after an extra day.
**AMENDMENT : since writing this review The Recipe Kit have been in touch to assure me that all points noted in my review have been addressed with product suppliers.
I was sent 3 meals from The Recipe Kit for the purpose of this review