This Halloween Warburtons have joined in the fun with their Halloween packaging. Ghosts & Ghoulies adorn the loaves of Half & Half and Milk Roll, as well as the rolls and wraps
We were sent a few ideas for Halloween snacks and challenged to give them a go.
Myself and Jack decided to make some pumpkin shaped peanut butter sandwiches using sliced half & half bread and milk roll, decorating with cucumber and chocolate sauce (nicer than you think, honest).
I also had a go at making some witches toast by using a cookie cutter to leave an impression on the bread before toasting it...but it didn't really work so I used chocolate sauce so draw the outline of the witch...hmmm, that didn't really work either! We are not great at this arty food lark & Hanna said that she will be taking over next time!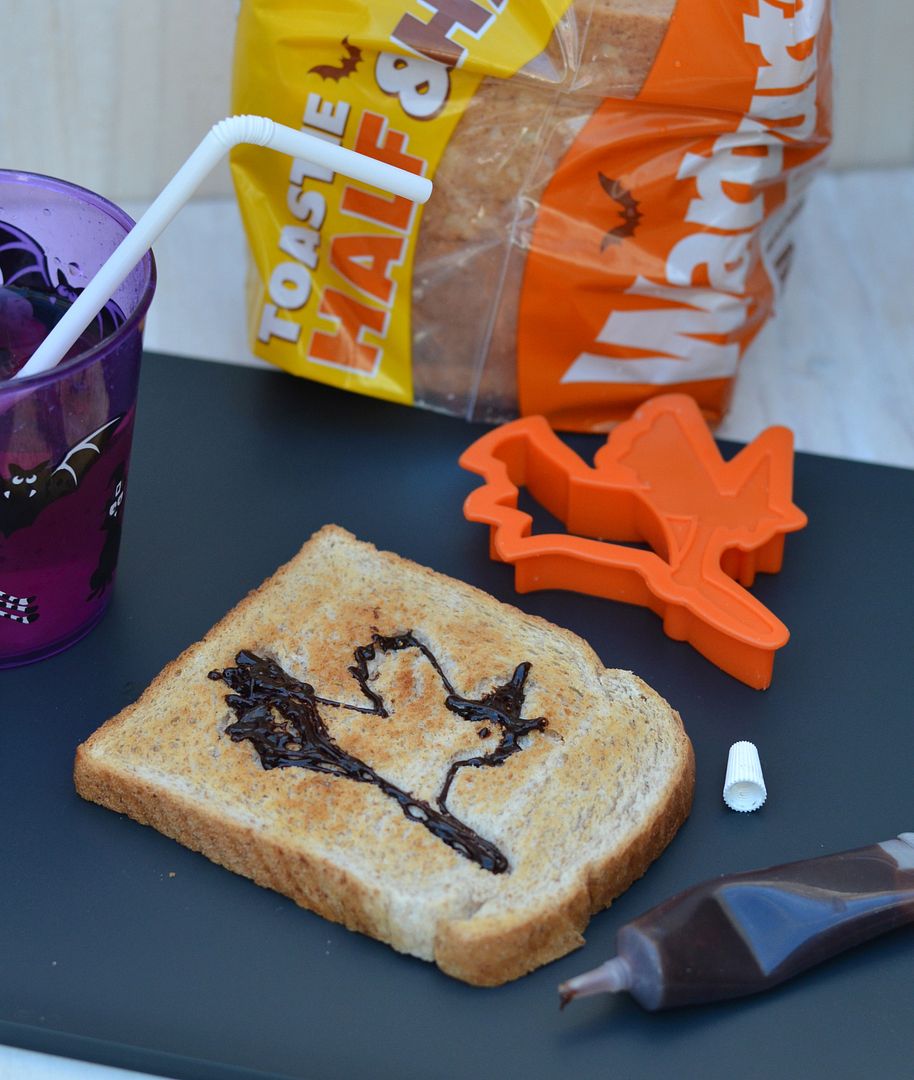 I was provided with the Warburtons bread to make our Halloween snacks.