I was recently invited to a pie tasting event in London hosted by Higgidy pies. I was gutted that instead of tasting scrumptious pies I was at home tending to a sick child. Isn't that always the way....
Luckily for me I received a Higgidy Pies cook book in the post to review instead, so I can recreate their pies at home....sort of.
The book is written by Camilla Stephens, the founder of Higgidy, who is sharing recipes for simple pies that can be made quickly or prepared in advance and popped in the oven before serving. There are savoury pies, party pies and sweet pies along with a few side dishes and different pastries, as well as tips and notes to help.
There are some lovely looking pies in there including a few that I've bookmarked for future reference, Jumble Berry Tart, Salted Pecan Fudge Pie and Spicy Tomato & Lentil Pie to name but a few, and not to mention the 3 layer Pork Pie wedding cake!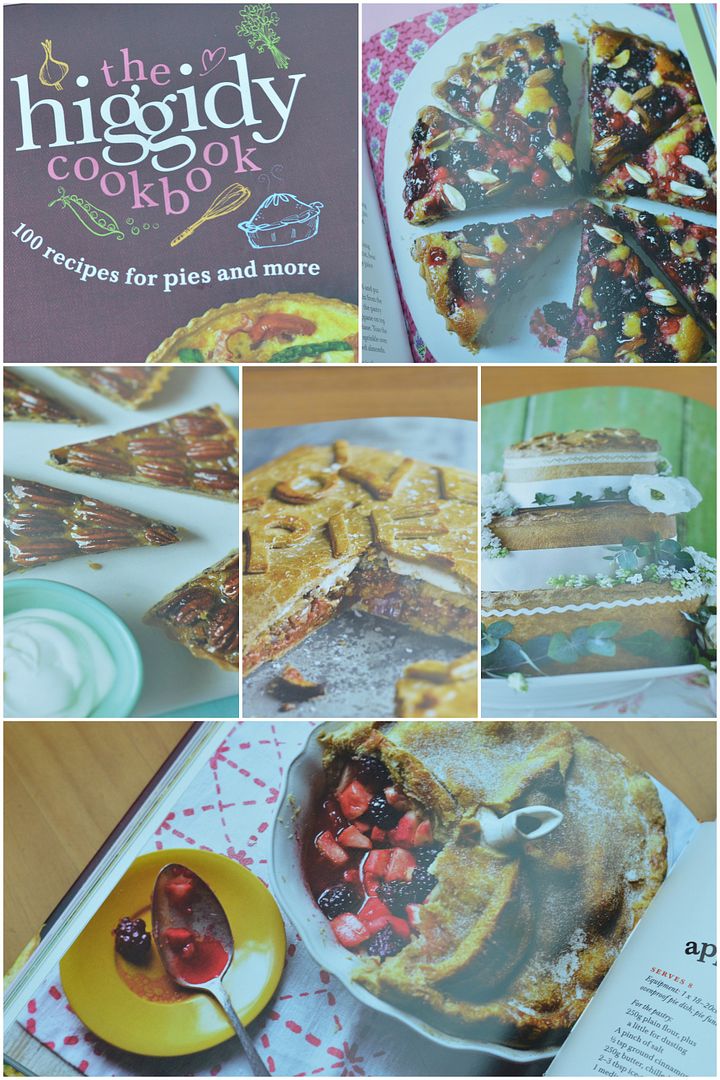 I decided to try a fruit pie using the Apple & Blackberry Pie recipe (although I used plums, apples and cherries). The pastry had a touch of cinnamon in & was very straightforward to make and easy to roll out. Due to a shortage of butter I only made half the quantity and only a pastry lid rather than a base too - which was just as well with the amount of juice that came out of the plums or I may have ended up with a soggy bottom!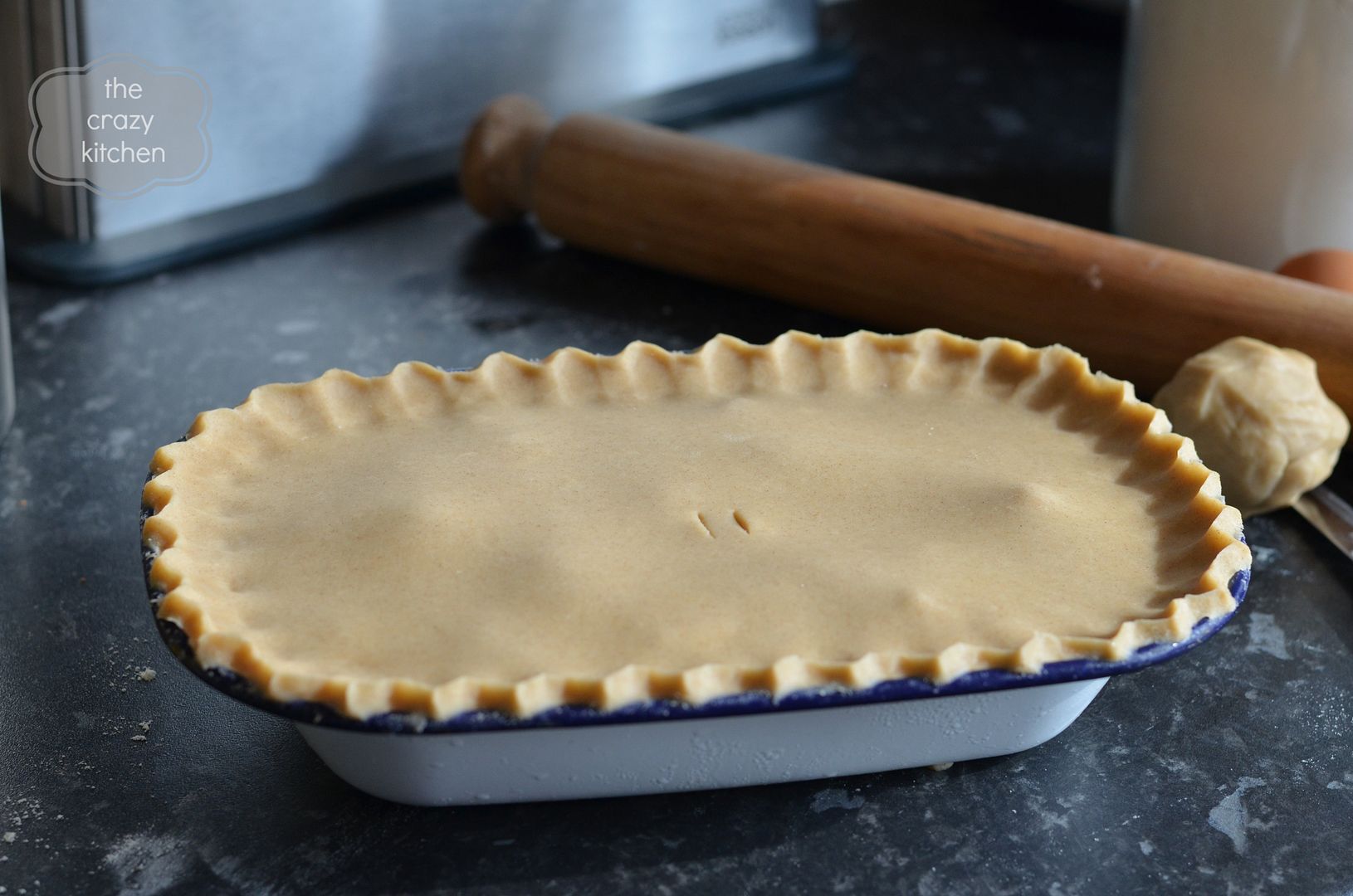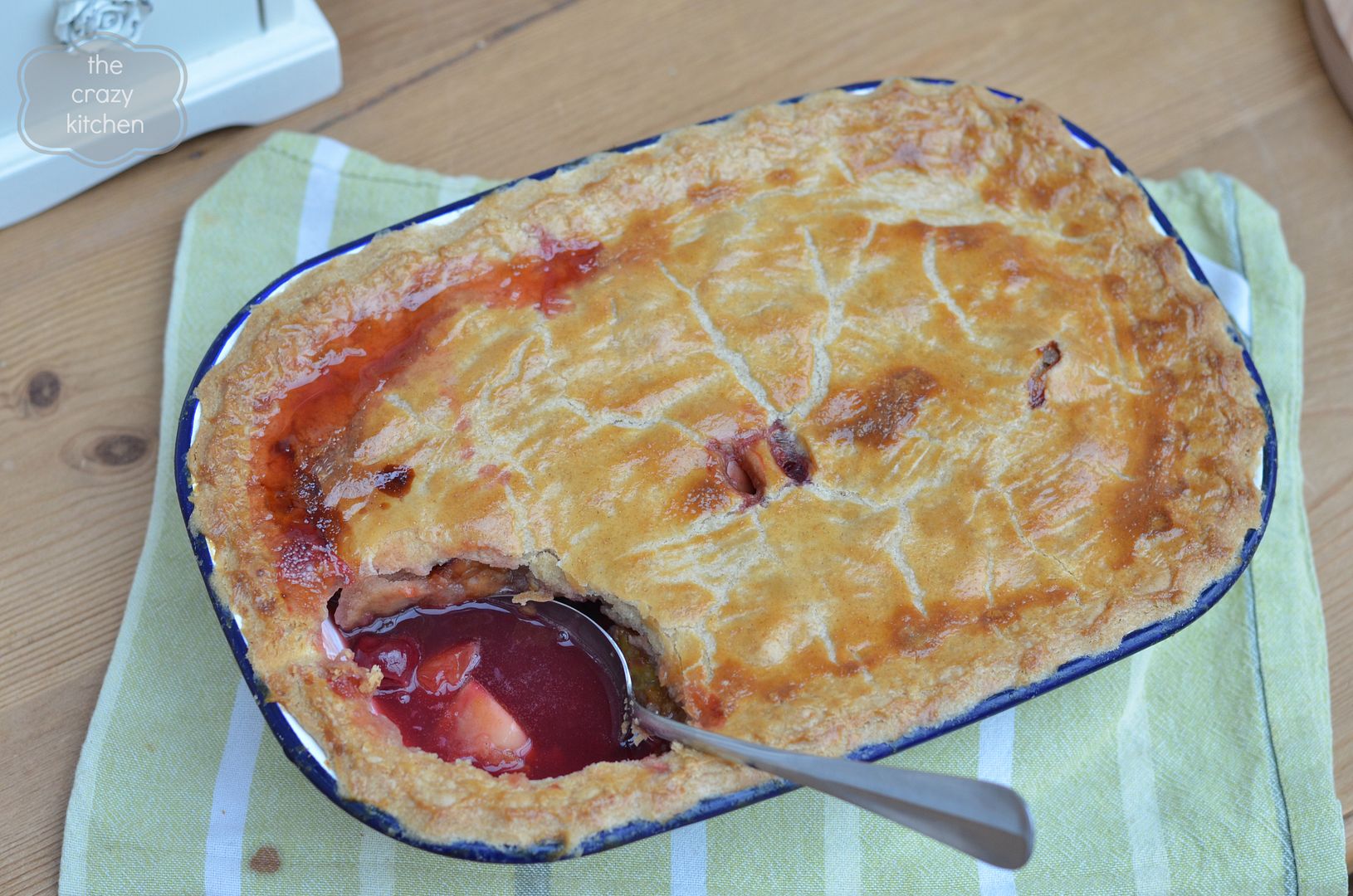 Although I was a little disappointed that there wasn't a photo to accompany every recipe it's a lovely book with some nice recipes and I will definitely be using this pie recipe again and look forward to trying out a few more soon.
I was provided with the cook book for the purpose of this review