It's not long until Halloween now and Cadbury have brought our some spooky treats to enjoy over this period.
I am extremely pleased to see the Screme Egg, a Creme Egg with a ghastly green filling, as it's no longer necessary to wait until Easter to enjoy a fondant filled chocolate egg. This will definitely be popular with Creme Egg lovers.
As well as the Screme Eggs there are Crunchy Spiders, ghoulish green rice balls covered with Cadbury chocolate & wrapped in spider printed foil on cardboard legs.
You could always share a 'Trick or Treatsize' bucket with the kids, containing 45 treat size Cadbury bars, or maybe stash it away for yourself...it might just about see you through until Christmas.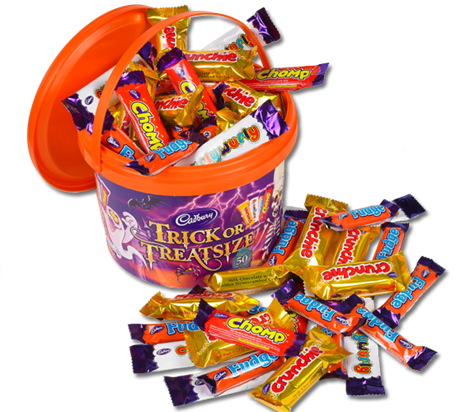 I was sent some Cadbury chocolates for the purpose of this review