When I first starting blogging I had absolutely no idea about photos, none whatsoever. I didn't know about cropping and exposure and all the other wonderful things that can make a poor photo just a little bit better. As time went on I started to edit my photos and start to use our nicer plates to photograph an item of food on.
Then I discovered the world of props.
I now have a few of these said props scattered about the house, some that I've had for a while, and a few more recent purchases (shhh don't tell the husband!).
I must admit that I am often a bit lazy when it comes to styling, usually because there is an army of hungry mouths waiting to be fed, and often just click and run.
I am still learning and have a long way to go but the queen of props and styling in my eyes has to be the lovely Lucy. I discovered her blog a few months ago and read her posts, such as Baby B's Baby Shower, in awe of her imagination and styling ability, as well as her amazing props - where does this woman keep all this stuff!
Lucy, being the kind and generous lady that she is, has decided that she will share some of her styling tips over the coming months, to help those of us with lesser ability, in her brand spanking new feature #SundayPropShop.
She will guide us through suitable locations to take our photographs, showing us her behind the scenes shots (my favourite part being the nosey parker that I am) and how to edit those not so great shots, and of course there will be props, lots of props.
When I remembered about the Sunday Prop Shop last night it was too dark to take any photographs so this morning myself and my young props assistant ferried a few of my favourite accessories out into the sunny garden for a quick shoot. Then we ferried them all back in again 5 minutes later.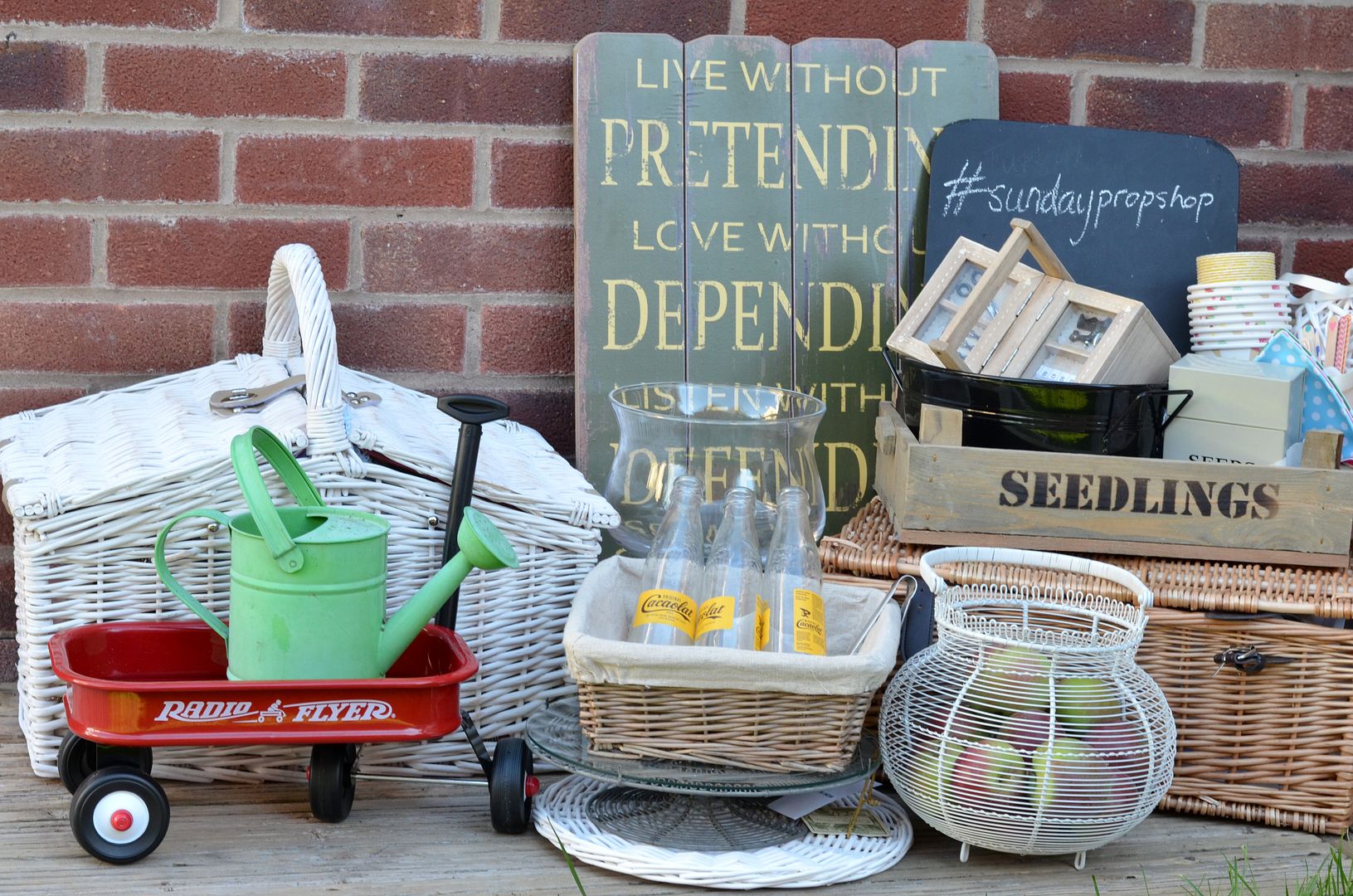 I also have quite a few props dotted around my kitchen so I also gathered a few of those up on my favourite indoor place to photograph food, my kitchen sideboard.
You may have spotted one or two of these items in posts recently.