Yesterday we enjoyed a crazy couple of hours with Jack and his friends taking part in a Something Special twitter party, hosted by UKMumsTV.
It's not an easy task to tweet, take photos, organise games, round up a group of 4 year olds and feed them, but I think we managed it and all the kids had a great time. With the sun shining it was hard to keep them indoors and they drifted off mid games to kick the football around the garden. At the end of the 2 hours we were left with some tired, sweaty and giggly children going home with full bellies and their own Something Special toys and books.
During the party we enjoyed lots of lovely spotty food :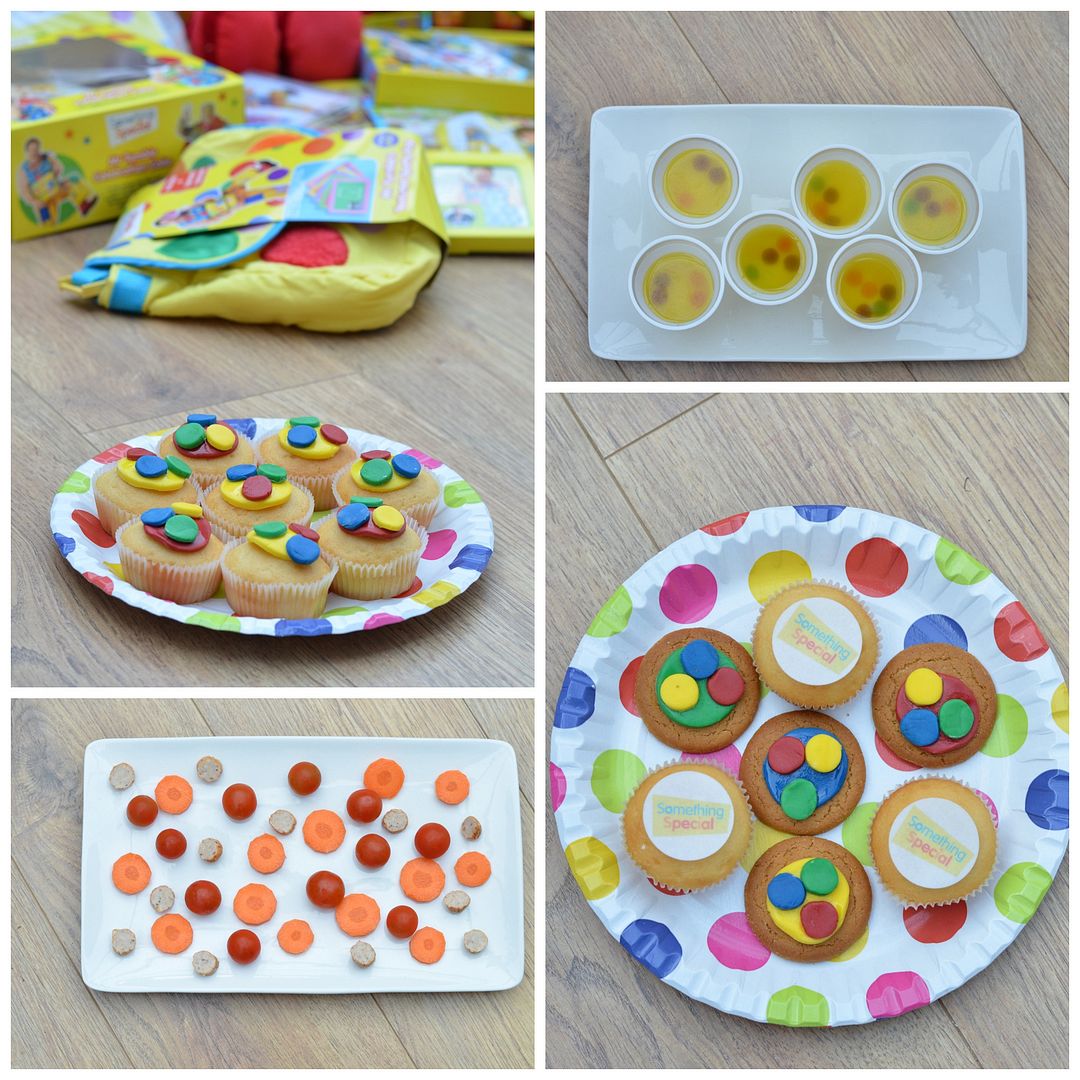 and lots of games and activites :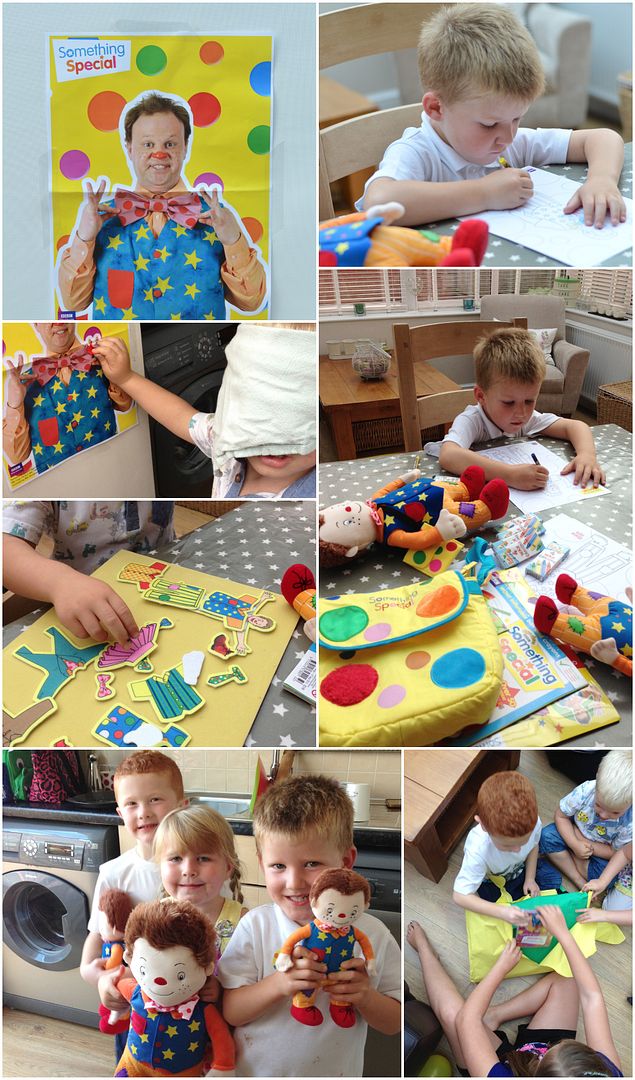 We also got to try out some of the toys in the Something Special range, including interactive Mr Tumbles, a spotty bag, stick on felts and a pairs game as well as lots of colouring fun.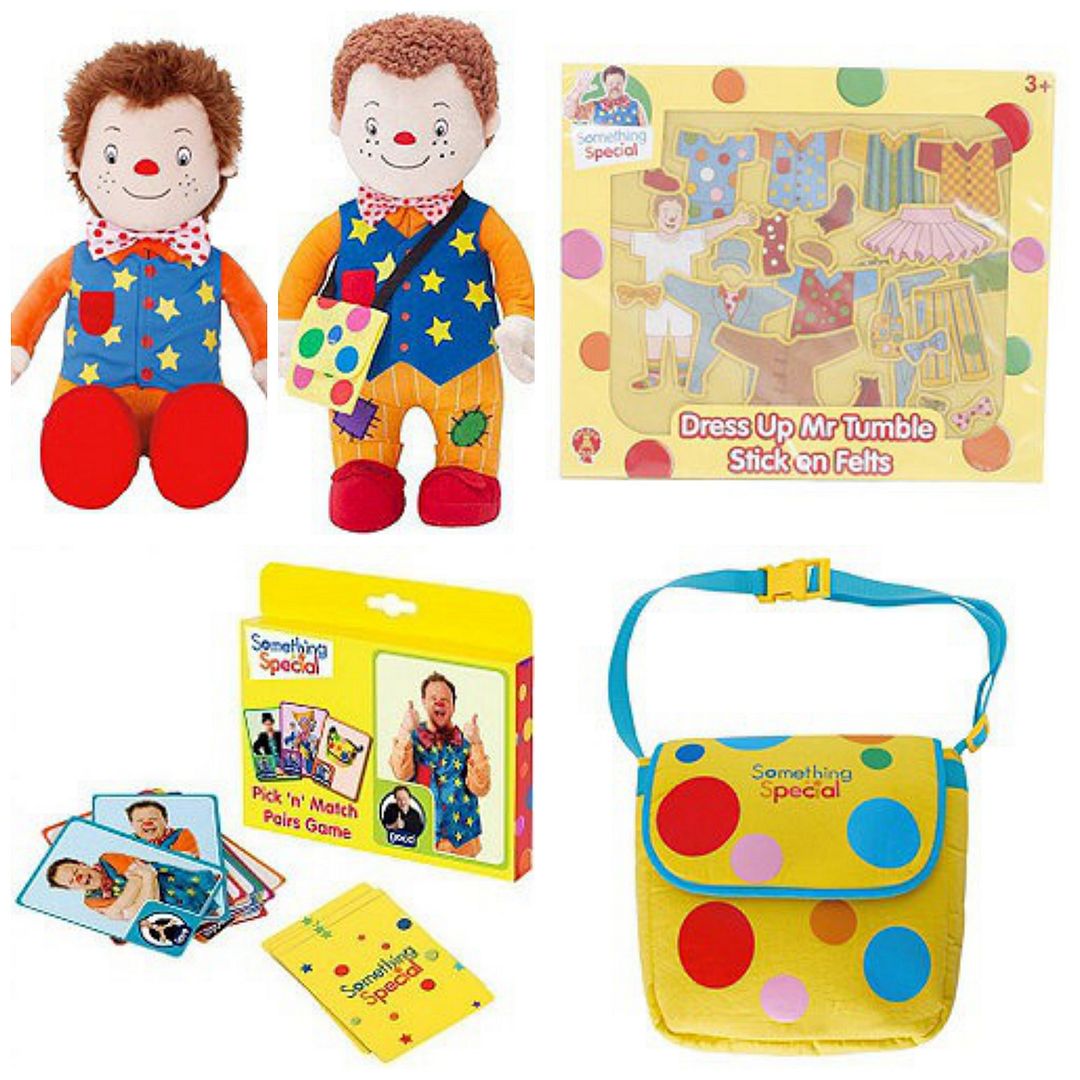 One of the items that went down best was the stick on felts. The children spent ages dressing up Mr Tumble in different outfits. We also had lots of fun with the spotty bag, using the picture cards inside, to play a memory game - which the children were much better at than the adults.
The Something Special range of toys can be found in Tesco
We were sent items to enable us to join in with the twitter party as well as compensation for my time