Quality Street have a new dessert out, based on 'The Green Triangle' from the Quality Street tins. I was a little dubious as to whether the kids would like them as although they are chocolate and chocolate in most forms is enjoyed in this household, they are also flavoured with hazelnut. It would all depend on how apparent the taste of hazelnut was.
On the particular day that the desserts arrived I was making treats in preparation for a Halloween project that I was working on and one of the treats was 'mousse filled witches hats'. Instead of making my own mousse the desserts seemed like an ideal consistency for what I needed.
As soon as the children arrived home from school the witches hats were devoured, followed by extra pots of the Green Triangle desserts. Personally I can't taste hazelnut in the desserts, to me they taste like a creamy chocolate custard, and delicious. At 153 calories per pot they are a nice little occasional treat.
We were also sent some games to play whilst enjoying the desserts, and KerPlunk has to be Jack's new favourite game. I haven't played it for years and it's one of the games that we never owned as kids so we've spent lots of time having fun with it. Jack was rolling around the floor in hysterics watching me trying to fill the tower with marbles but instead they all came tumbling out.
x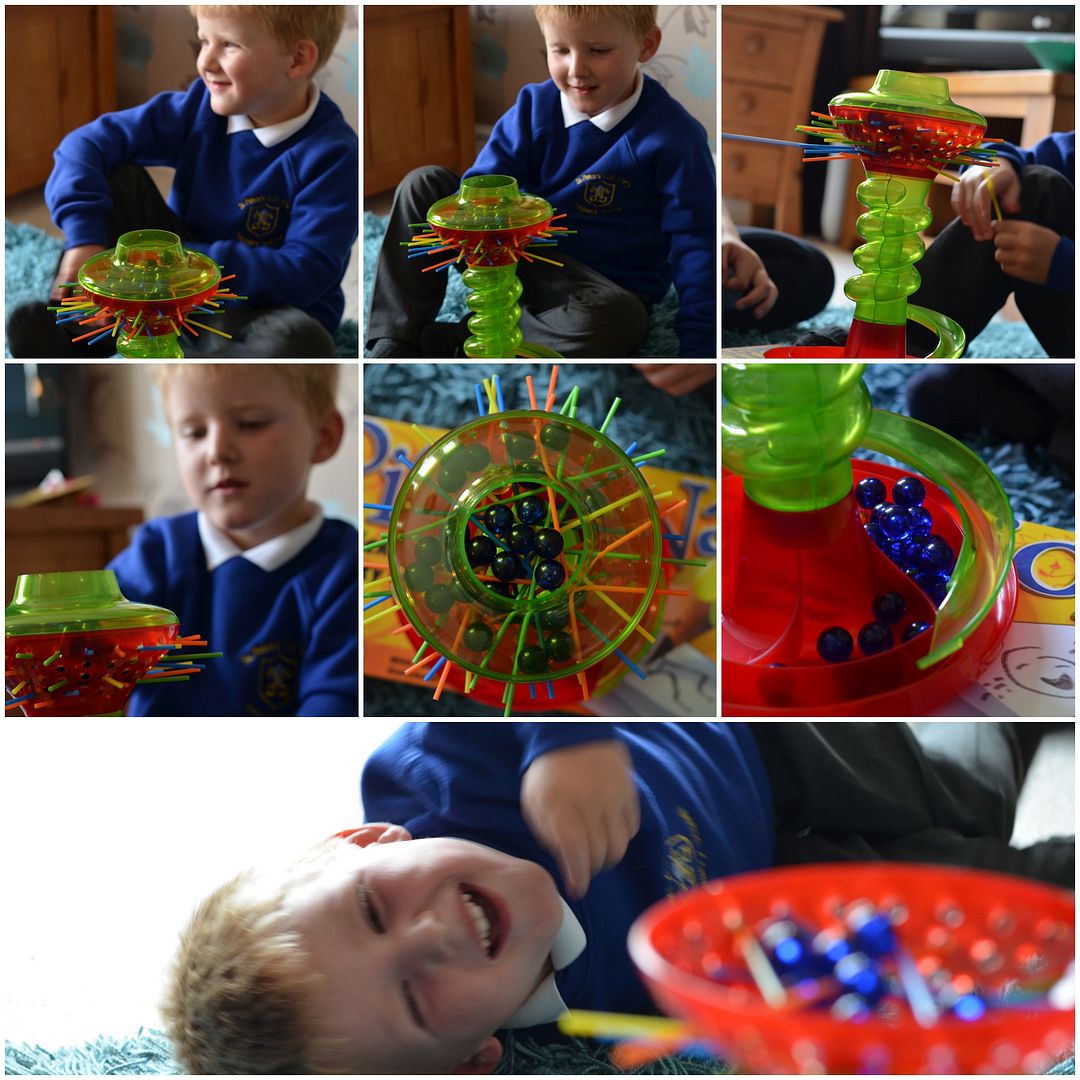 We were sent the desserts and games for the purpose of this review