It pleases me immensely when I get asked if I want to review a kitchen gadget or piece of kitchenware / bakeware, and it pleases me even more when I can choose items that I would like from a whole host of amazing items on a website.
This particular time it was for a company called Procook who have a large selection of cooking implements and assorted kitchenware, including stainless steel saucepans, knife sets, baking trays and fine china.
I was in need of some new baking trays so I selected a 3 piece non stick set, along with a gorgeous cake/cheese dome because ..well...it was pretty.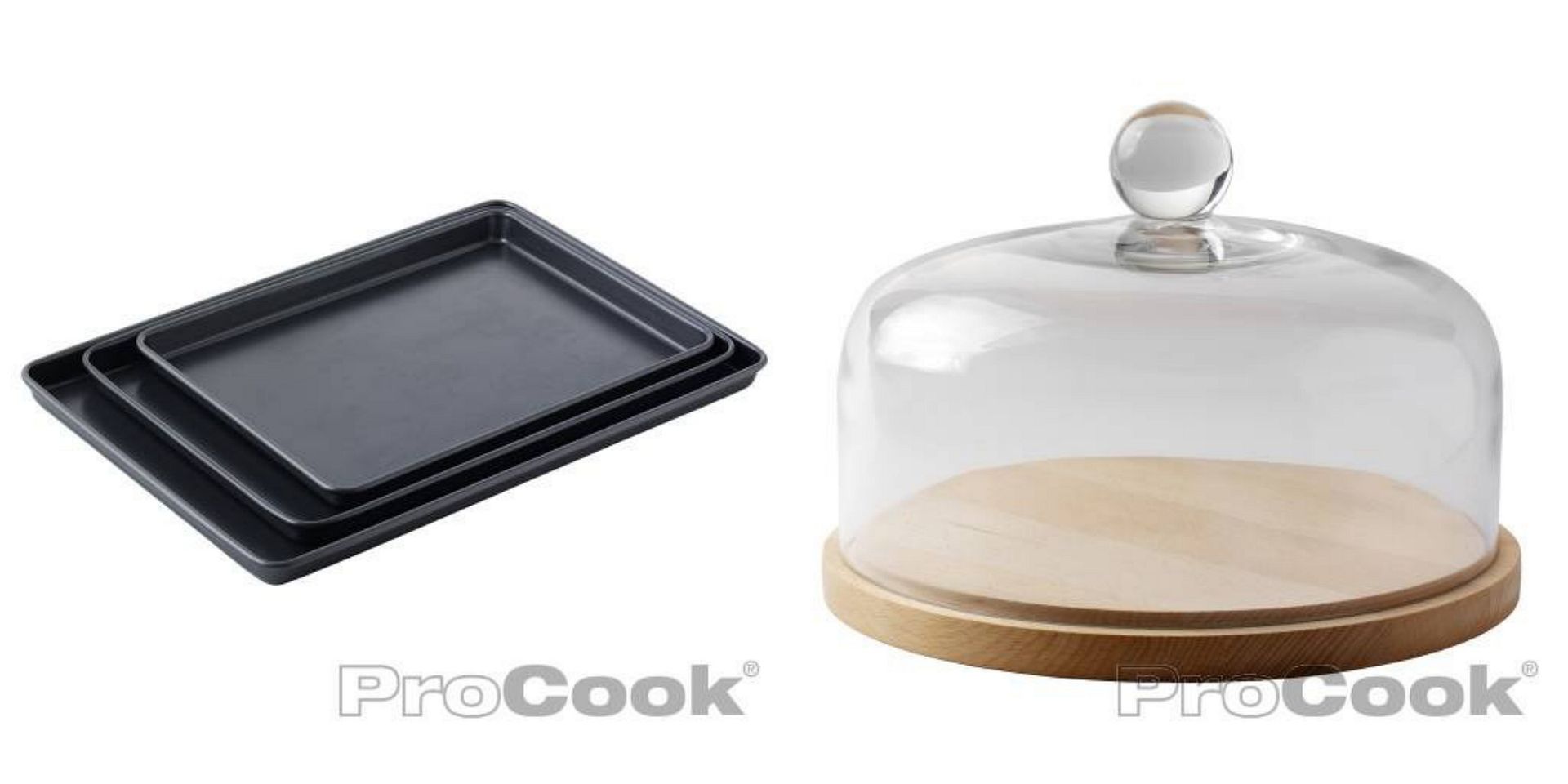 Over the last few weeks I've been using both of these items during the Great Bloggers Bake Off challenges. I have been really impressed with the baking trays which have definitely lived up to their 'ultimate quality non stick coating' label, and even my home made stuffing slid off the tray with ease...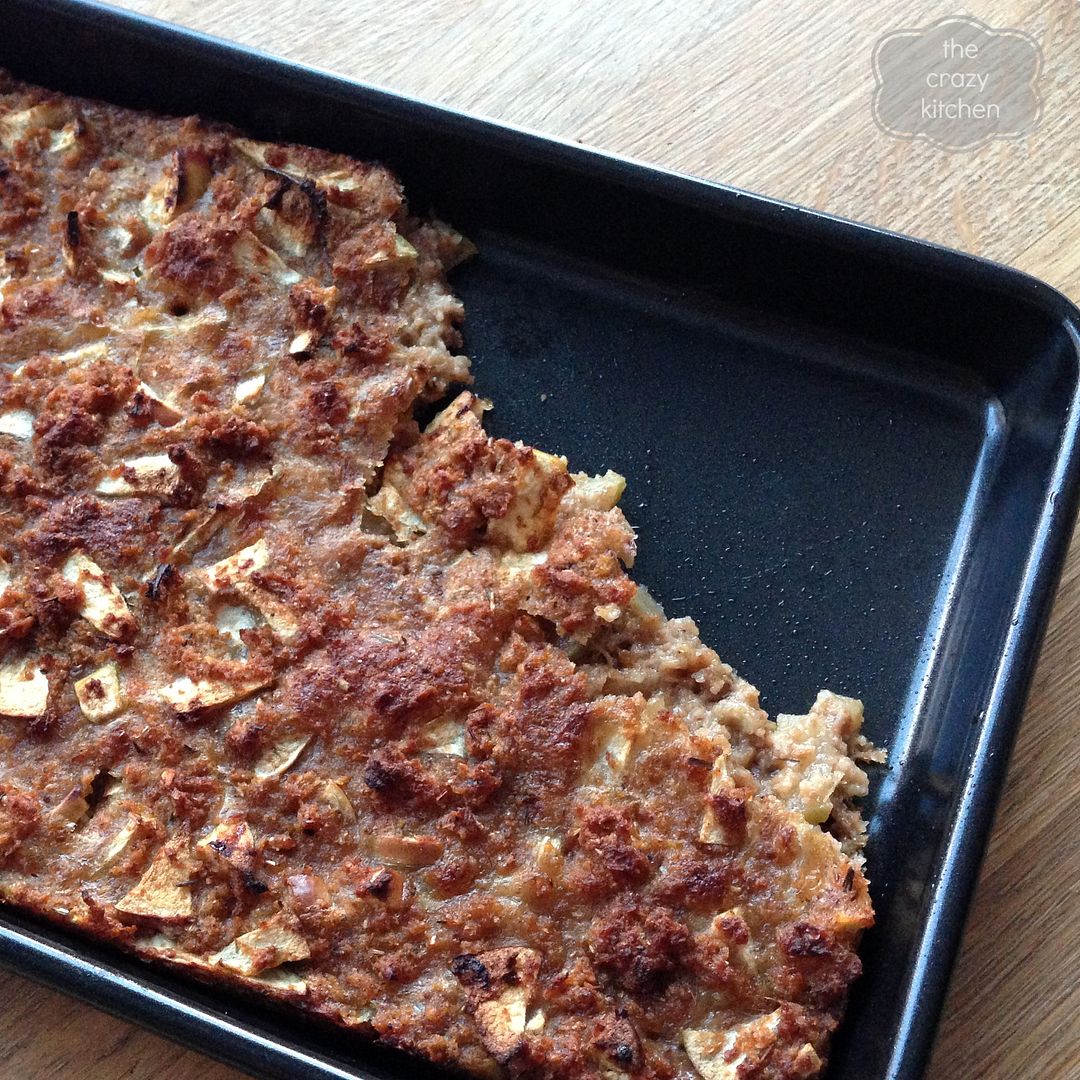 small tray
The medium and large trays have been great, and the largest one is a good size to contain my loose bottomed tart tin.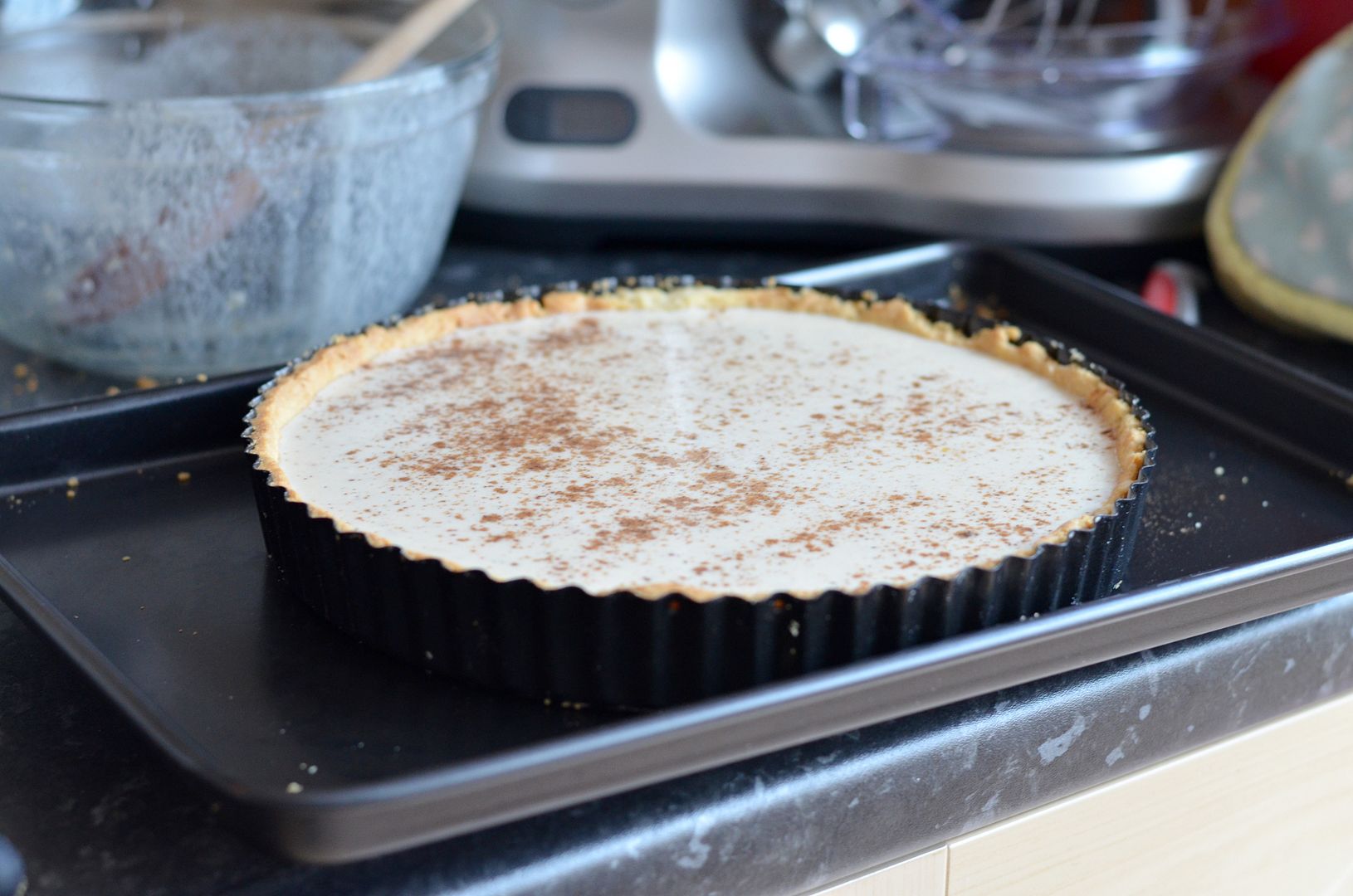 The other item that I was sent has been perfect for displaying cakes and tarts and keeping them away from filthy flies & wasps buzzing around.
The large dome is suitable for cakes up to 25cm in diameter with a solid beech base and hand blown glass bell dome. It's also a gorgeous piece of kitchenware on it's own...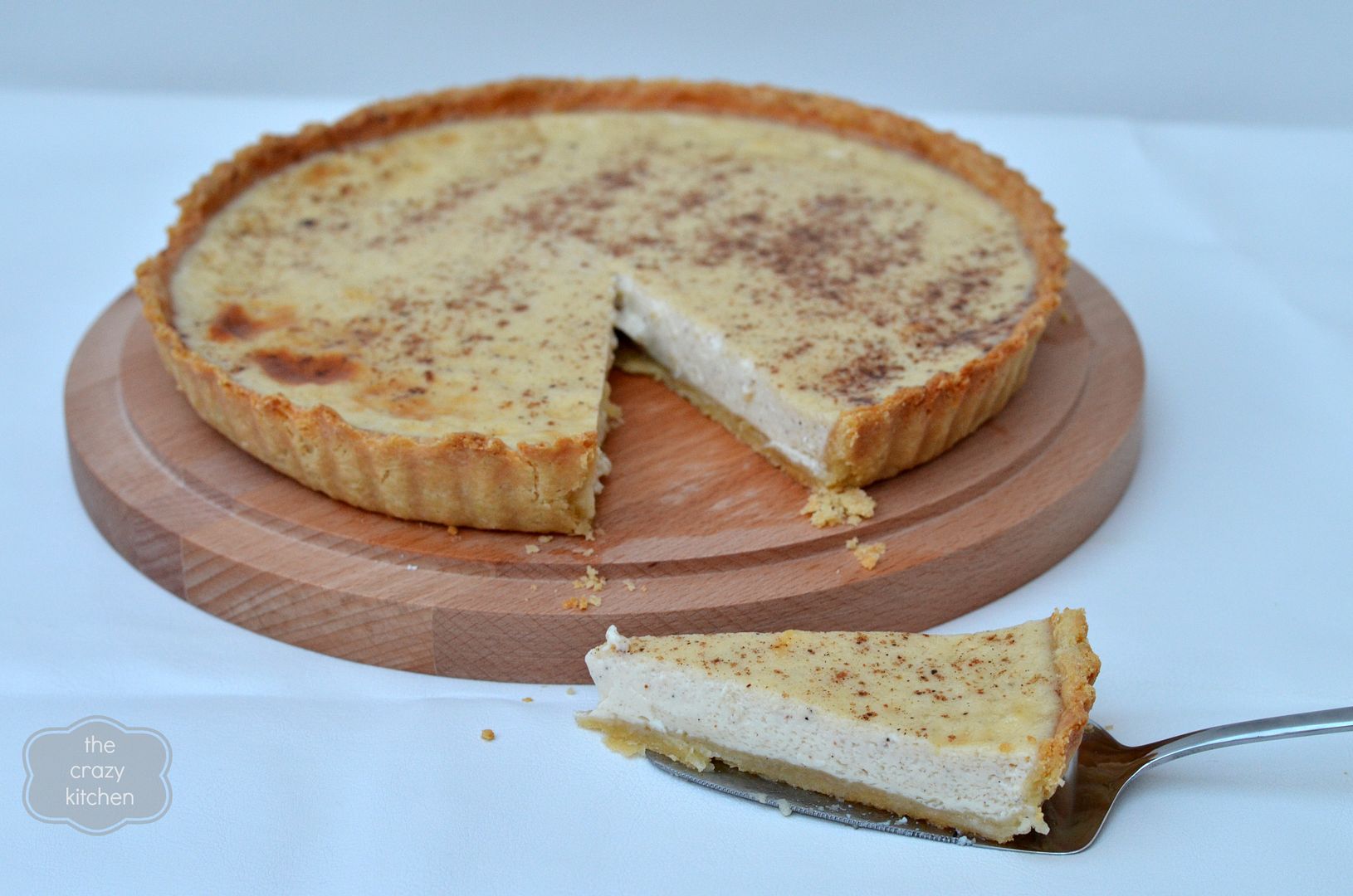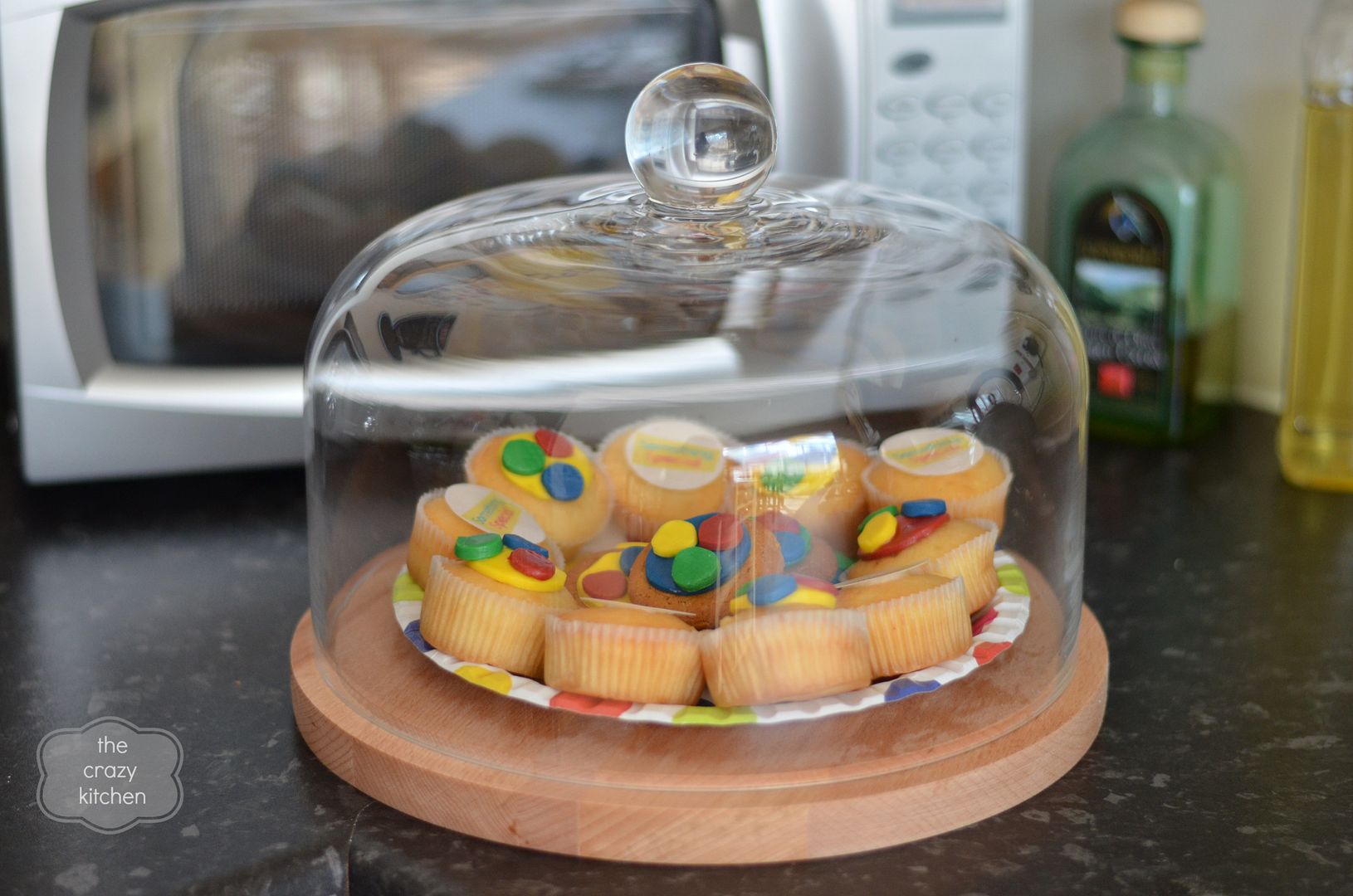 I was sent these items for the purpose of this review