It's not often that I buy cakes because there's usually a cake or two in one of the many cake tins around the kitchen but when Morrisons offered to send some samples from their new Cake Shop Range it was at the perfect time as the cake tin was empty and a few of the school Mums were coming around.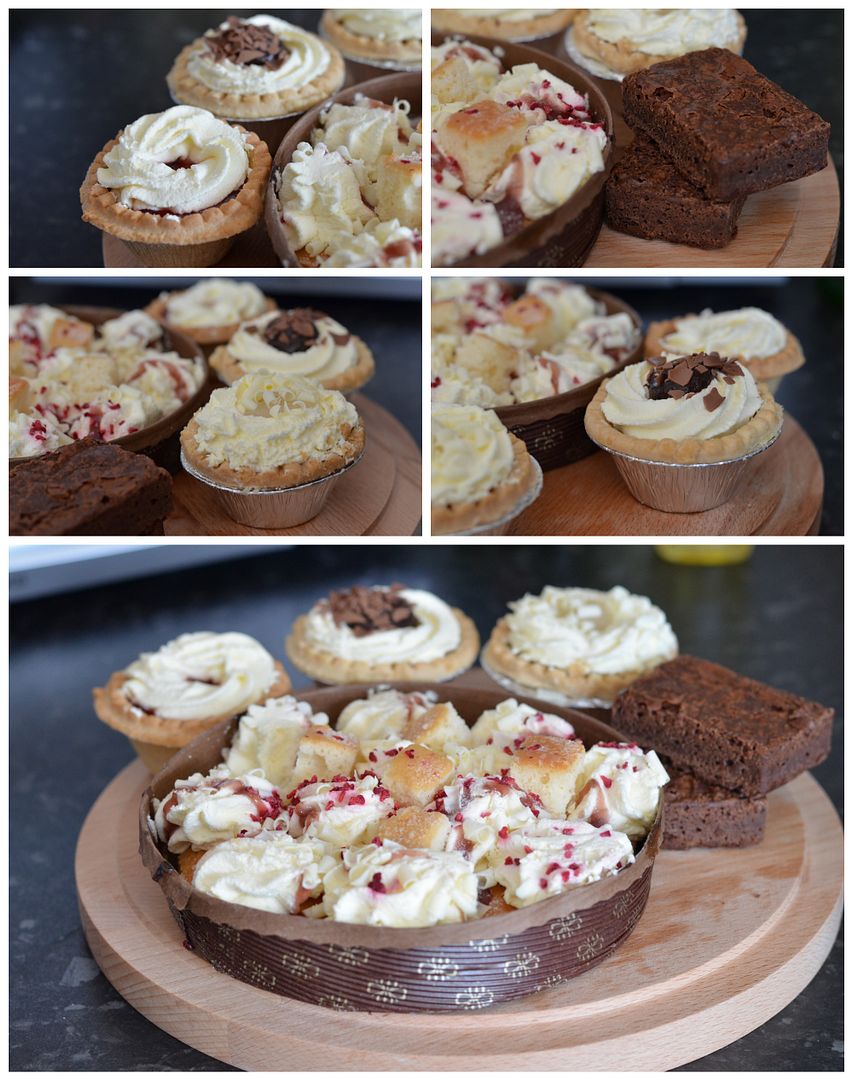 We received some cream tarts, double chocolate brownies and a Loaded Raspberry & Cream Cake which all looked great. The kids polished off the brownies swiftly and although they weren't like homemade they were still good.
I was a little disappointed with the tarts and cake though, especially the cake which although looked amazing was a layer of dense chewy sponge with jam, cream and more sponge on top. Even the kids refused to eat more of this one! The pastry on the tarts was a little bland and although nobody was very keen on the strawberry version the raspberry & lemon and chocolate flavours went down quite well.
We were also sent some sweets from the Retro Sweet range including good old Flying Saucers, giant strawberries and chocolate eclairs along with some of the new Gummy Gang sweets. We loved the flying saucers which were extremely sour and just as I remembered.
I was sent the above products for the purpose of review