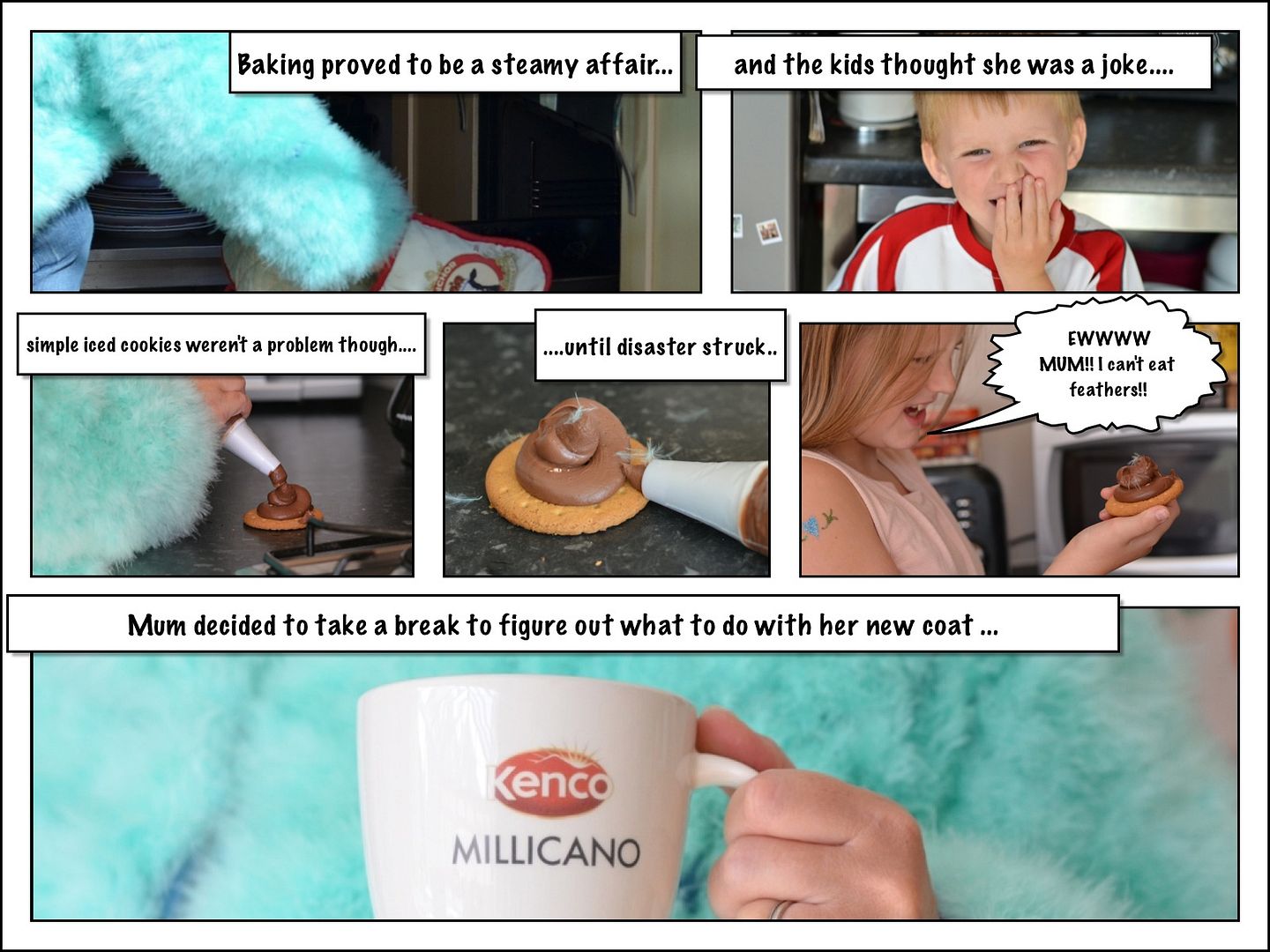 September 2013: London was a bustling metropolis last week as London Fashion Week came to town, with models including Cara Delevingne and Jordan Dunn out in full force, flaunting the latest styles to hit the catwalks.
Whilst many of the trends were beautiful, the move to everyday wear can seem a step too far. To put this to the test, Kenco Millicano decided to trial some of the Autumn/Winter high fashion trends, from goth glam to snow queen, to see just how wearable they are in everyday life.
Working with a designer from the University of Creative Arts, Kenco Millicano recreated the stunning looks of this season exclusively for four women who wore the creations for a full day - from breakfast 'til bed time.
Red carpet-proof they may be, but the trials proved when it comes to picking up the kids, going to work or attempting to make dinner, it's better to stick to your trusted essentials and invest in a quality cup of coffee like Kenco Millicano instead! Made from a clever combination of instant coffee and finely-milled beans, it gives coffee lovers the convenience of instant, with the taste reminiscent of roast and ground coffee; it's the perfect pick me up after a busy day- whether that's cat walking or looking after the kids. Alexandra Bryan from Kenco Millicano said "We may lust after the LFW designs, but as our trials proved, in reality the clothes just can't handle a busy woman's life. So forget the stares, chuck the clothes in the wash and seek a little solace with a cup of Kenco Millicano. After all, when your coffee's this good, nothing else has to be!"
For the chance to win your very own bespoke outfit based on the biggest Autumn

Winter trends, visit www.facebook.com/kenco
I was sent an outfit and Kenco Millicano for the purpose of this post