My kids absolutely love cereal. They have a bowlful (or two) every morning & often another when they come home from school as well as the occasional snack (without milk) and Sam usually has more before bed (12 year old boys have hollow legs don't you know!).
Even though I try to limit the amount of sugary foods that I give to my children many of the kids cereals that I buy, including Honey Hoops and Shreddies, have sugar listed as the 2nd ingredient meaning that sugar content is pretty high. Honey Hoops for example are 27% sugar which is quite shocking when you think about it, especially as cereal is considered to be a healthy food.
Alpha Bites however don't add any sugar to their cereal and instead use coconut blossom nectar which has a much lower glycaemic index than sugar, meaning that kids are fuller for longer and sugar highs can be prevented. This also means that the sugar content in these cereals is much lower at a more reasonable 18%.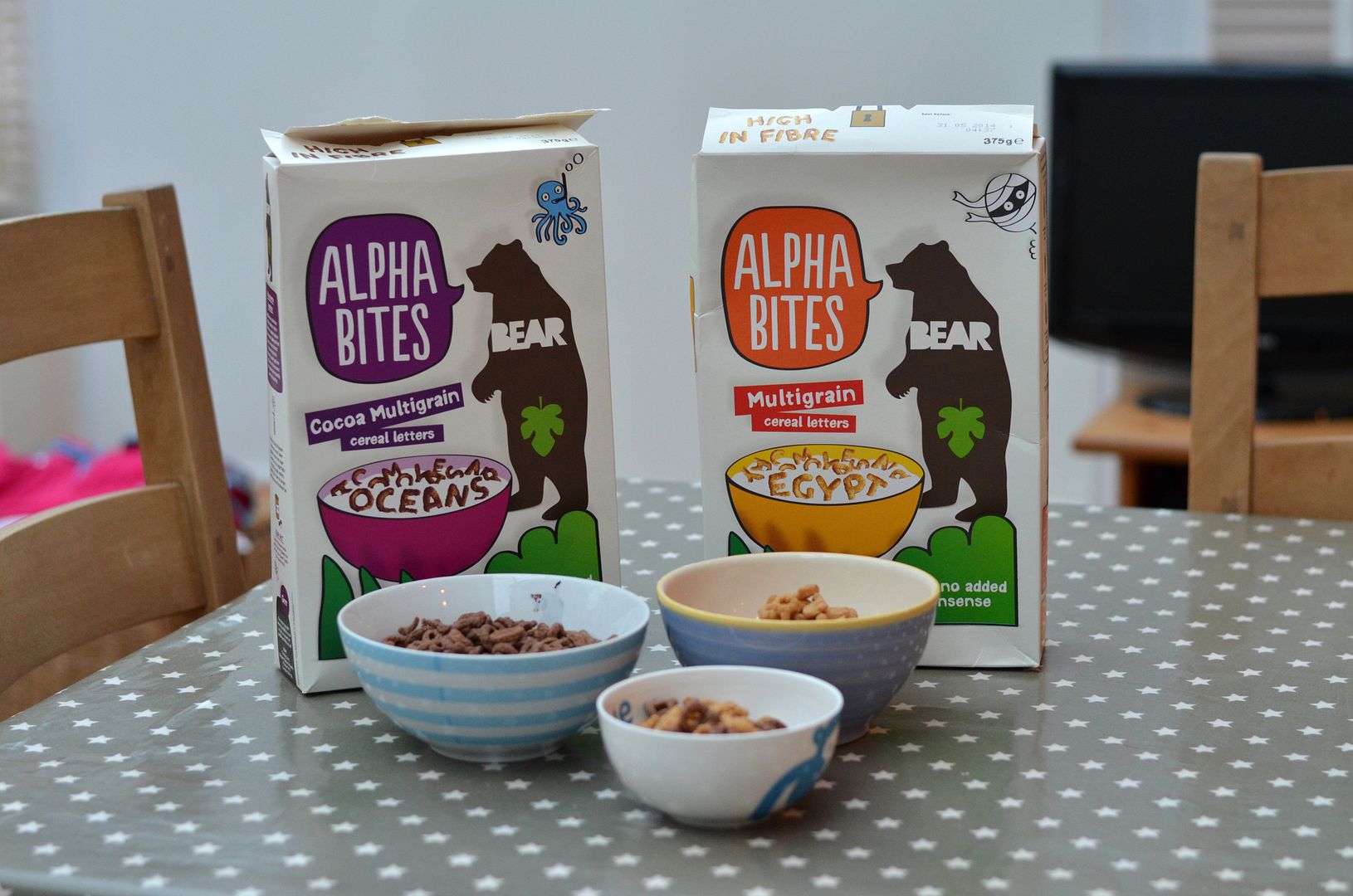 Alpha Bites are available in 2 flavours, Cocoa Multigrain and Multigrain, with each piece of cereal being a letter of the alphabet so the kids can have fun finding the letters in their names.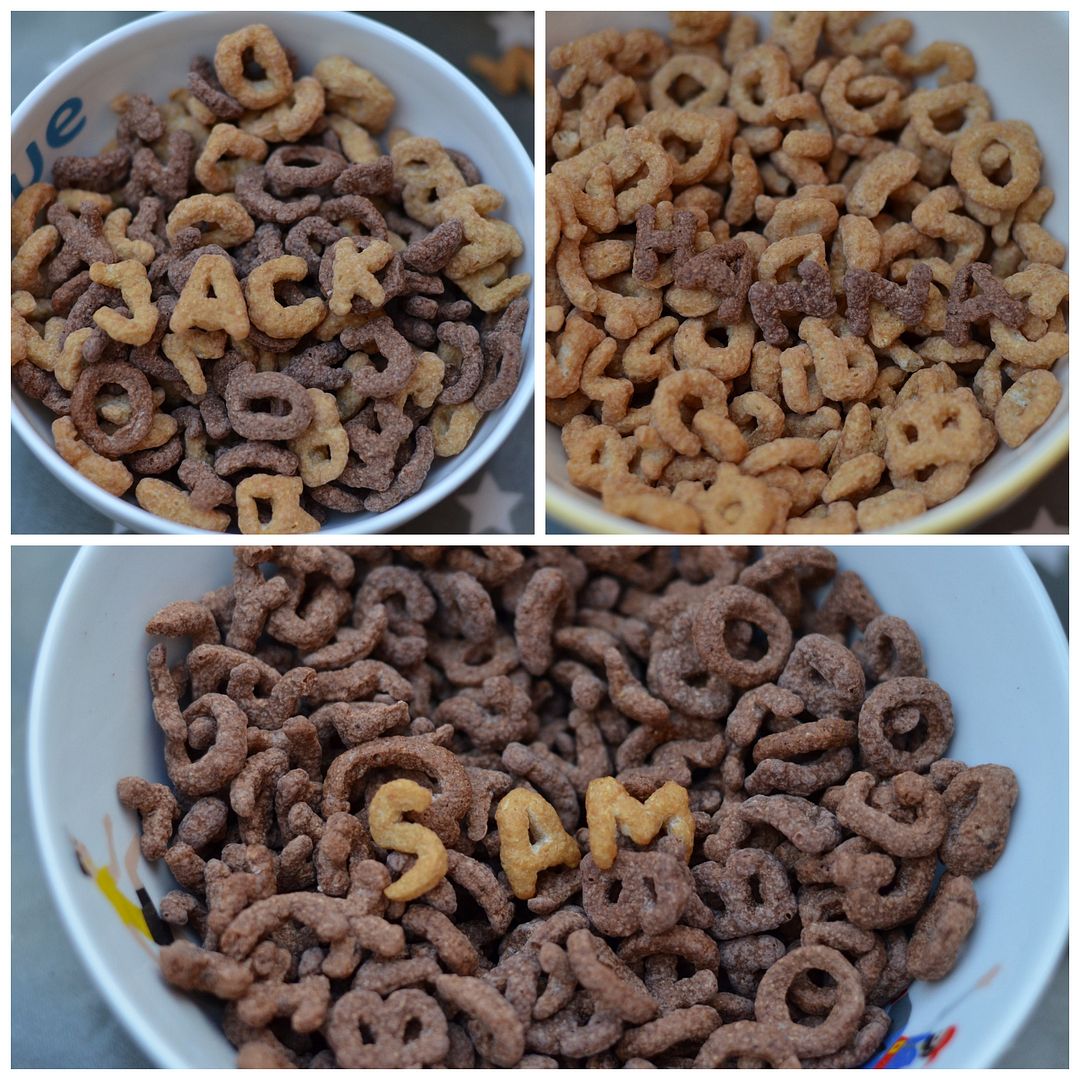 The back of each box is also full of interesting facts relating to a letter of the alphabet so that kids can learn whilst they eat.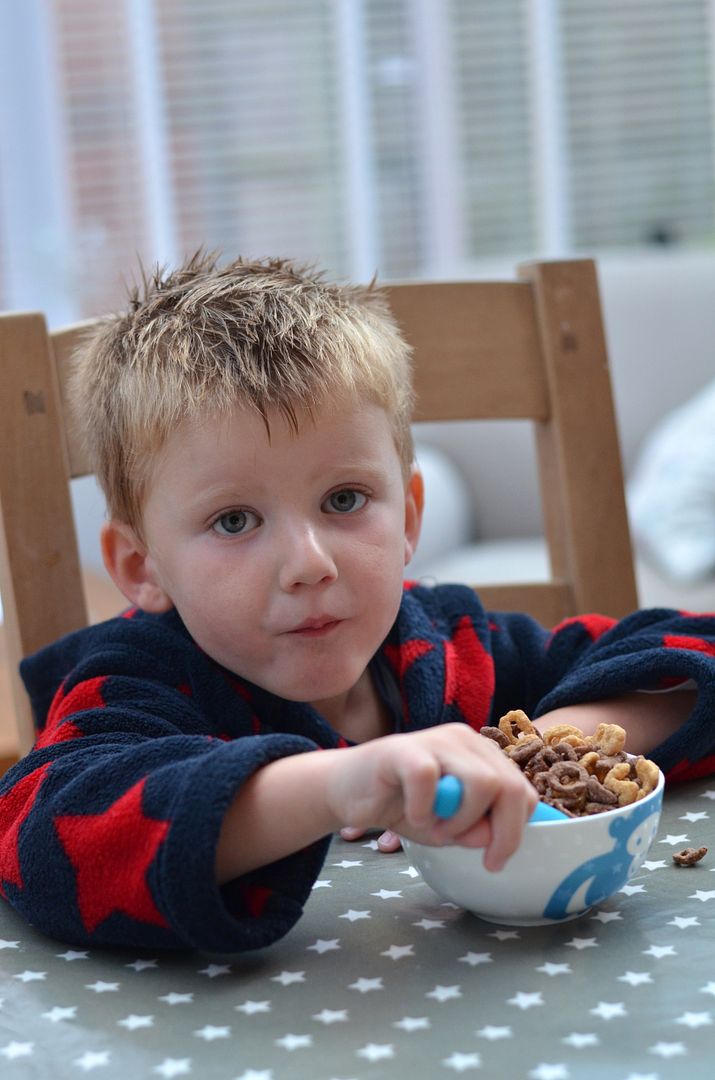 A happy customer on his 2nd bowl!
RRP £2.69 per box
I was sent samples of Alpha Bites for the purpose of this review.