When I was a child my Dad spent a lot of time working in Brazil. He would bring back coffee beans, Brazil Nuts and Toblerones. I suspect the latter was purchased from duty free rather than a store at the foot of Sugarloaf mountain though. From the tales he would tell it sounded like he had a great time there, especially watching the colourful scantily clad dancers at Copacabana Beach.....
Apart from the nuts and coffee I don't think I've eaten anything authentically Brazilian so I was happy to try out some new cooking sauces to create some Brazilian dishes.
The sauces arrived in a fantastic colourfully decorated box with some Brazilian Wish Bracelets inside which of course we had to put on immediately and make our wishes. I tied Jack's onto his wrist with 3 knots, he looked up to the sky, muttered a few words under his breath...looked back at me...and said 'Lego'. I don't think he quite understood the concept of 'keeping your wishes to yourself'.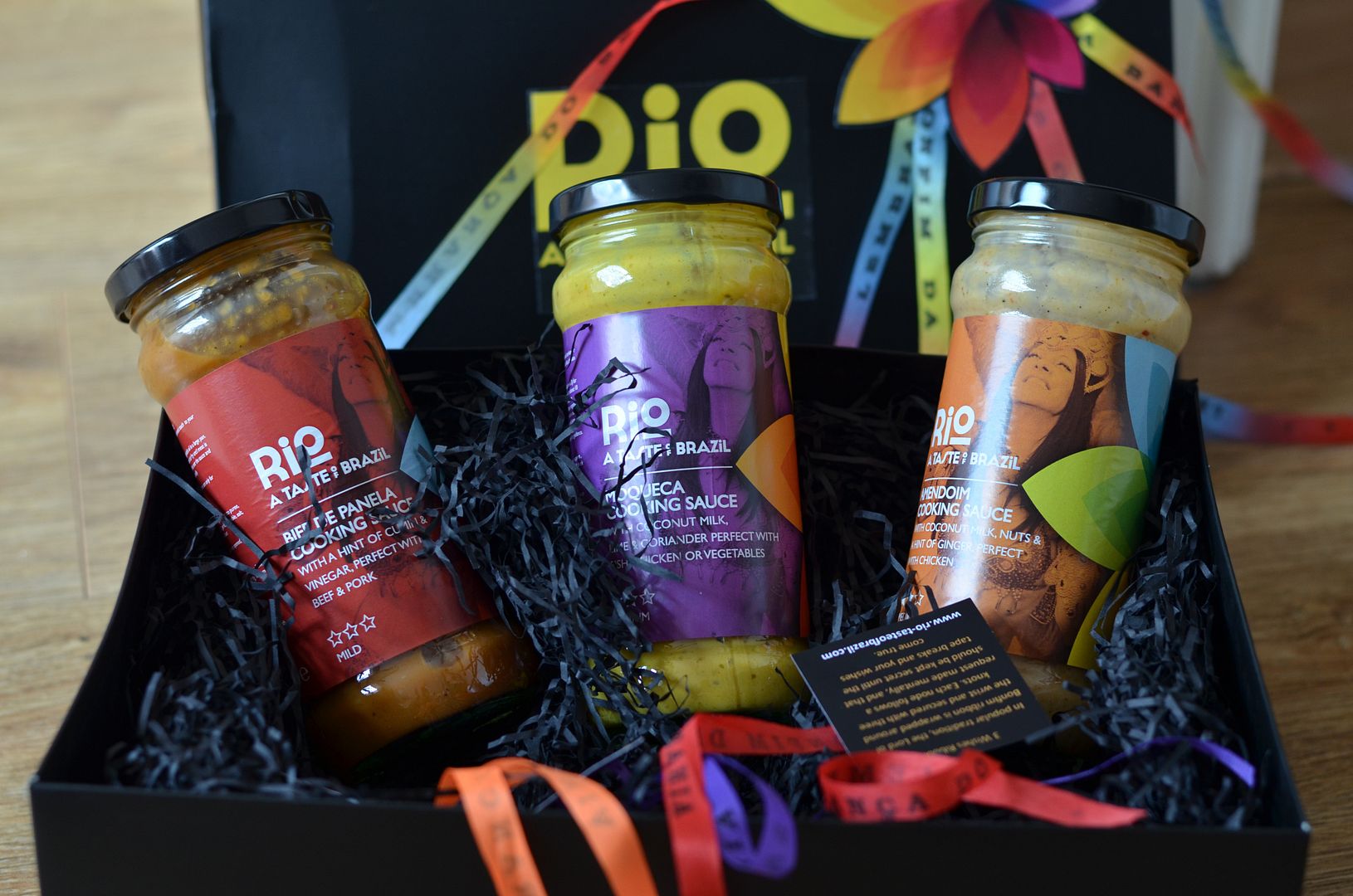 We tried the Bife de Panela sauce first as it was the mildest and cooked it up with some sausages and roasted butternut squash, served with cous cous.
The dish was lovely, a mildly spiced rich tomato sauce with a touch of sweet & sour.
We are now looking forward to trying the others...and of course waiting for our wishes to come true.