What's better than a packet of crisps with your lunch? Free crisps, that's what. Even better are free crisps that the postman brings in a big box.
We were lucky enough to be sent 3 multipacks of each of the 3 flavours of the new Walkers Mighty Lights to try out and give our opinions.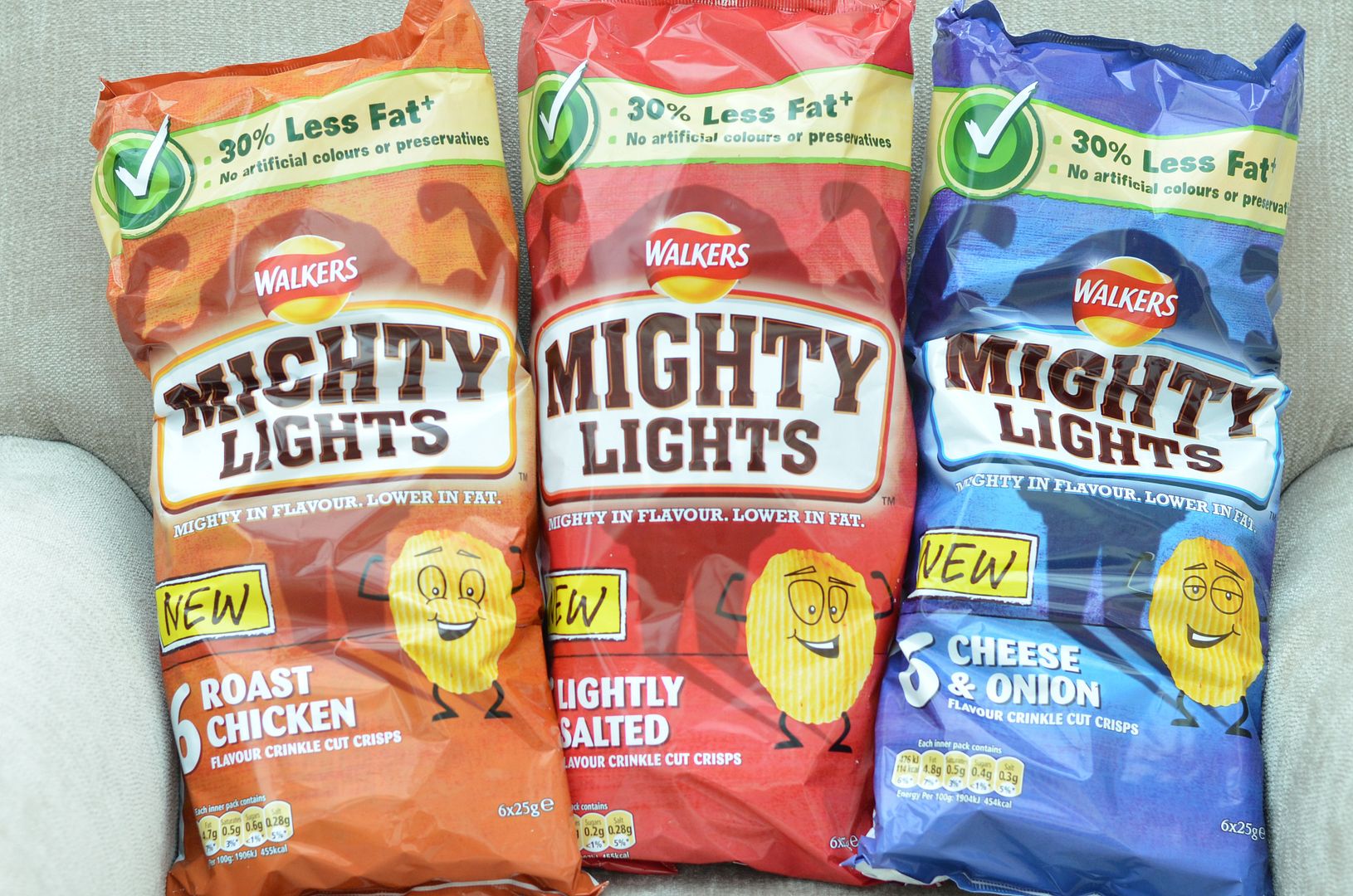 The technical stuff
New Mighty Lights from Walkers are a new 'Mighty in flavour' and 'lower in fat' crisp with ridges
Each 25g single serve pack contains 114 calories and 4.7g of fat, 0.5g of which is saturated.
The crisps are made from real potatoes and cooked in sunflower oil and contain no artificial colours, preservatives or MSG.
3 flavours are available - lightly salted, roast chicken and cheese & onion
All 3 flavours are suitable for vegetarians and are a good source of fibre
On average they contain 30% less fat than standard potato crisps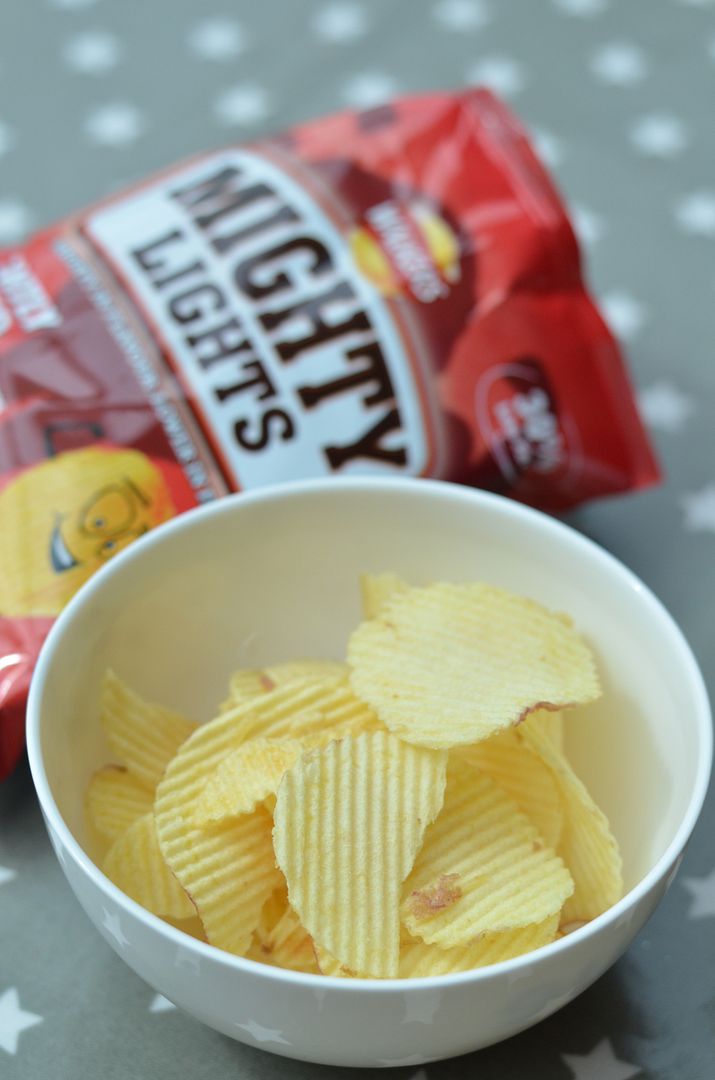 What the kids think
The kids couldn't wait to get stuck into the crisps as I don't tend to buy them very often. They see them as a bit of a treat and are used to not having packs around and only rarely would they have them in their lunchbox.
They each tried a different flavour and swapped and shared but the general consensus was that the lightly salted were the favourite. Jack was disappointed that there was none of his favourite salt and vinegar flavour but was happy with a bag of lightly salted instead. In their eyes crisps are crisps and as long as they taste ok they're happy, they're not bothered about ridges and crunch and fat content. As they came back for more it's a sign that they thought they were ok!
I'm sure they will be more than happy to take a pack in their lunchboxes when term starts again in a couple of weeks - if there are any left of course.
Mum's thoughts
I don't buy crisps very often due to the fat & salt content in them and if I do I usually go for the lower calorie varieties so that we're not eating unnecessary calories in our diets. I do buy them for days out and school trips as it is nice to have a little treat from time to time.
The crisps were crunchy but not hard and had just the right amount of flavour on them - enough to taste but not too much so that it was overpowering.
The bags weren't full of bits in the bottom like some ridge/crinkle cut crisps can have and the packs were a good size to accompany a sandwich for lunch.
I would be happy to buy these crisps due to the 114 calories in each pack versus around 130 calories in a regular 25g bag of Walkers crisps. I think we would stick to the lightly salted flavour as that is definitely an all round favourite, although it would be nice if there was a salt and vinegar flavour too.
Right now I'm off to put the kettle to make a nice cuppa to accompany my crisp sandwich....
I have received the crisps mentioned as well as compensation for writing this review