August is almost half way over and our holiday to Scotland now seems like a distant memory. Scotland is a lovely place but the only thing that puts me off going more often is the distance. When you only have a 5 seater car and 3 growing kids back seat space is limited, which often leads to squabbles. Anything we can do do ease this and make the journey a little more pleasurable is a great help.
When we were sent the Play Tray I knew it would definitely help during the journey.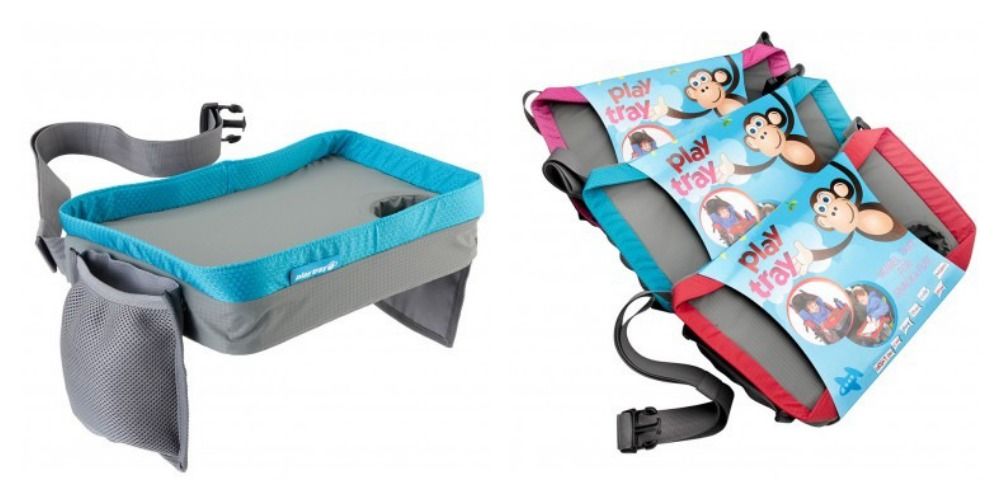 The play trays are designed to be used with car seats, buggies, aircraft seats, trains and buses - with a strap around the back to secure in place. It provides a sturdy surface for a child to play, draw and eat, with a recess to hold a drink.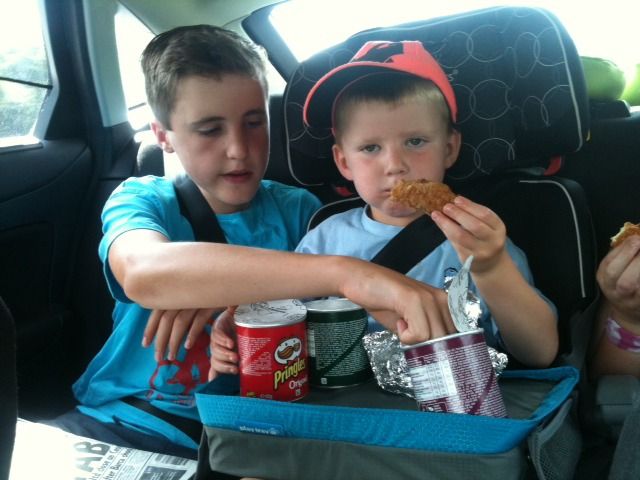 In the back of the car the tray was used to hold a picnic for all the children, somewhere to stand the ipad when they all wanted to watch a movie as well as somewhere for jack to play with his toys and do some colouring.
The Play Tray is available in 3 different colours for £20 each from Cabin Max, where you can also find cabin bags to suit whichever airline you may be flying with.
I was sent the Play Tray for the purpose of this review