What a fast month August has been. I can't believe the summer is over already and my baby boy is starting school, how did that happen?
This month we tried out the following foods and drinks :
Gran Luchito
Made from rare Mexican chillies the Gran Luchito range is extremely spicy so you don't need much. It has a lovely smokey flavour and the honey, paste and mayonnaise are great used as dips, sauces and marinades. I used some of the honey to marinade some pork loin steaks before barbecuing.
Chobani
A range of fat free yoghurts that have been strained to make them creamier. The
website
shows you how you can use the yoghurts to replace higher fat ingredients in recipes. I used the natural yoghurt in my
potato salad
. Lots of flavours with a layer of fruit at the bottom.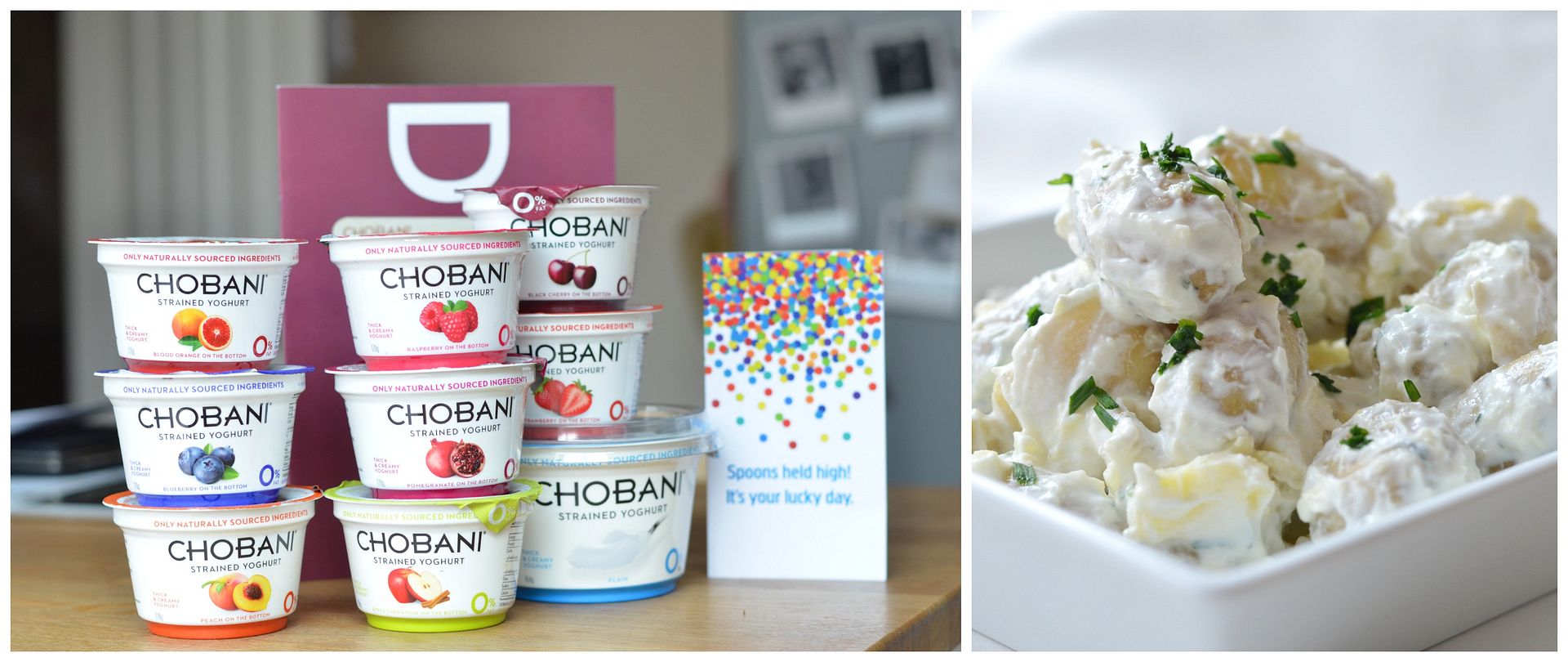 French's Fried Onions
I was expecting these to be like the little fried onion pieces that you get on the salad bar at Pizza Hut, but they were completely different - not different in a bad way, just in a different way. They are light and crisp and salty and make a nice addition to salads - you could even use them as a crispy coating for chicken or to to burgers.
Boursin
I love Boursin, it brings back fond memories of a day trip to France during my College days when we enjoyed a French stick, garlic and herb Boursin and a bottle of wine in a park in Calais. I was sent 3 flavours of Boursin to try this month, garlic & herb, tomato, onion & chive and black pepper. I mixed some of the garlic and herb with yoghurt for a potato salad and stirred some of the black pepper version through steamed baby leeks.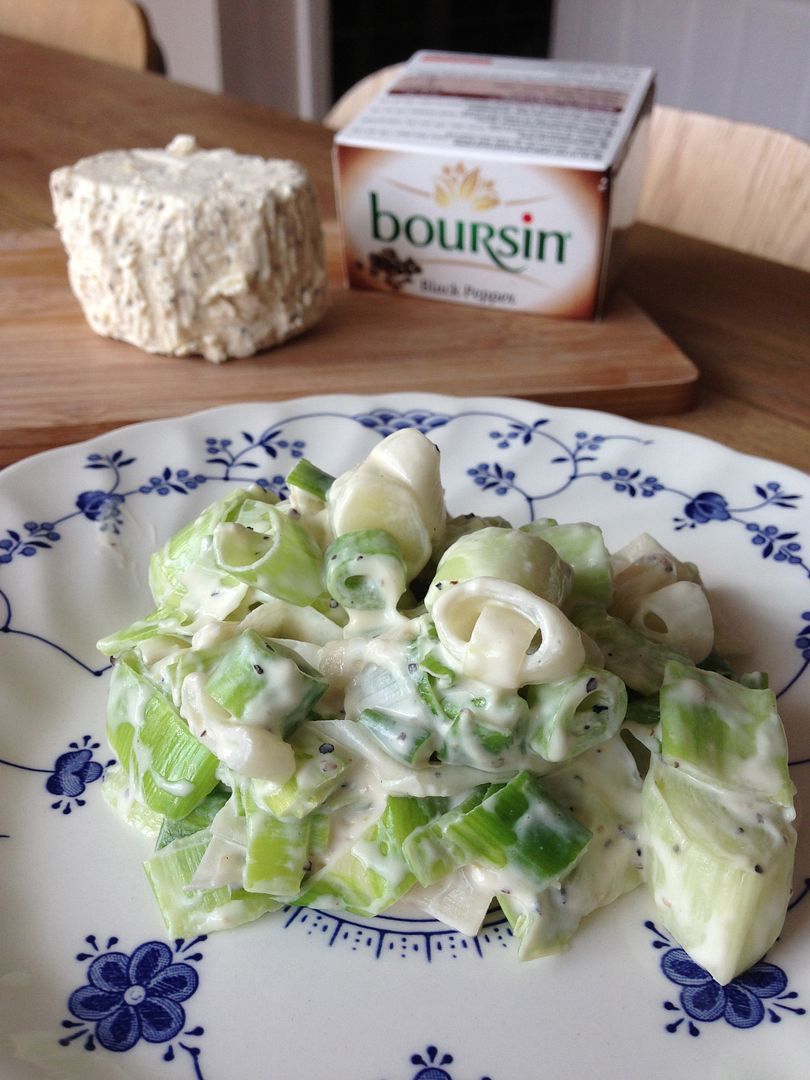 Linwoods
I'm trying to eat a lot healthier at the moment - whole foods, nuts and pulses and lots of fresh fruit and vegetables. Linwoods superfoods seem a great way to add a variety of nutrients into your daily diet, and I have been enjoying some of their milled flaxseed, almonds, brazil nuts, walnuts and co-enzyme Q10 on a banana drenched in almond milk for breakfast. A spoonful adds a touch of nuttiness and just one serving (30g) gives you 30mg of Co-Q10, a highly effective antioxidant.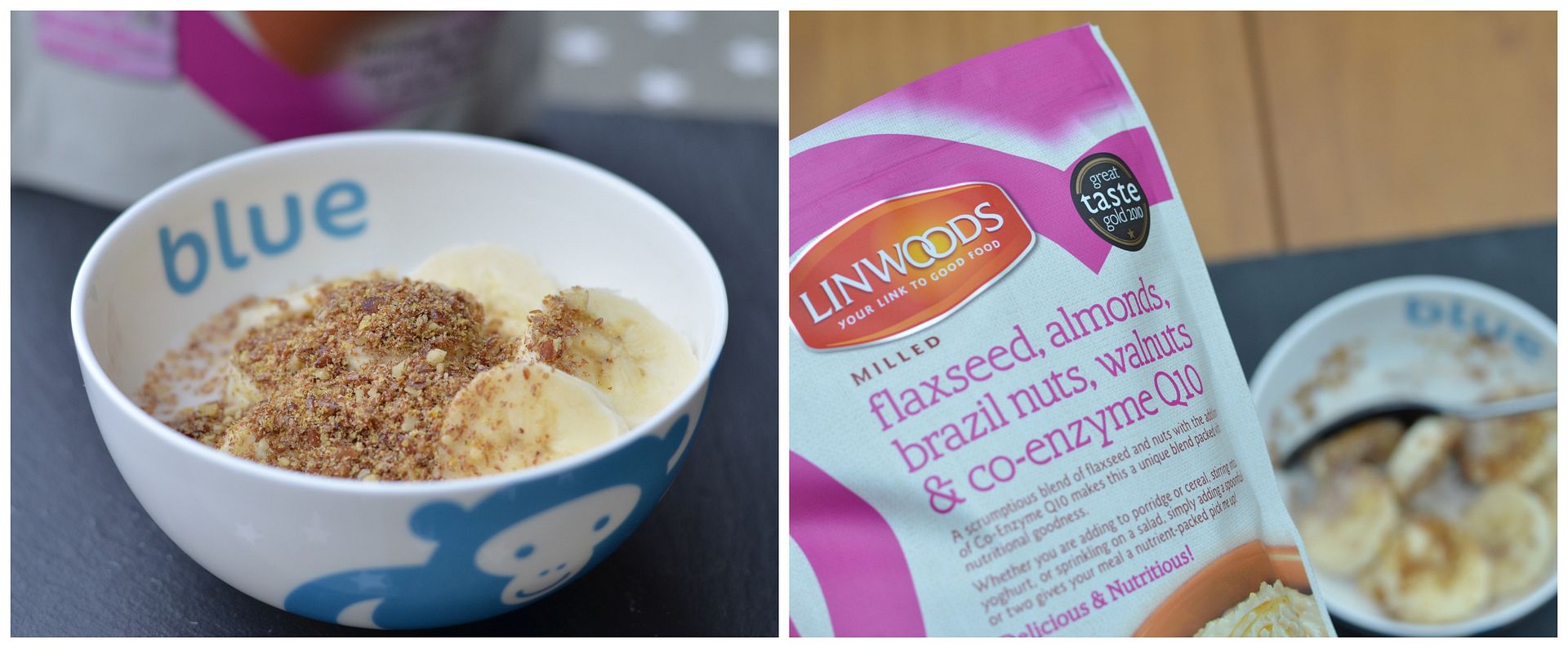 Lyons Coffee
I've tried one cup tea bags but not coffee bags. Lyons coffee bags are placed in a cup of freshly boiled water and allowed to brew for 3-4 minutes to enjoy a fresh cup of coffee that tastes like ground. I brewed a Gourmet Italian bag for 5 minutes...maybe I'm too used to strong coffee now as I thought it tasted quite week, although the husband was very happy to take it off my hands.
We had a selection of Lindt chocolate bars - Berry, Strawberry, Lime, Coconut and Coffee. All were white chocolate apart from the coffee and were a bit sweet for my taste, although the Lime was really good and tasted like a cheesecake. Even the kids thought the berry and coconut flavours were too sweet. I would definitely have the coffee and lime again though.
Tassimo
This month I received some Costa Caramel Latte t-discs to use in my Tassimo machine. As with the other milk based coffee drinks they come in 2 parts, a creamer disc and a coffee one. The creamer is flavoured with caramel and makes a really creamy drink. I don't usually have sugar in coffee so I couldn't manage to drink too many of these as they are quite sweet but they do make a nice start to the day, and I was surprised that, considering how sweet & creamy the drink is, they are only 94 calories per serving.
There are a few smells that remind me of our time living in the US, one of them being the smell of freshly brewed coffee in the shopping malls. As soon as I opened up the jar of Beanies French Vanilla instant coffee I was immediately whisked to Ross Park Mall, one of my favourite places in Pittsburgh. The coffee is so nice and the husband loves it too, so much so that we are down to the last few grains in our jar. There are some flavours available in Sainsbury's but others are available online.
A new product that Beanies is launching this month is Yogart, a make at home yoghurt in 6 flavours - vanilla, apple & pomegranate, strawberry, lemon, bio and greek style. We were sent an electric yoghurt maker to make it in, however you can use a thermal water model if you have one. We tried the pomegranate, vanilla and greek style and I have to say that my favourite was the vanilla, with a mild taste and lovely and smooth and creamy, perfect over fruit and cereal. The yoghurt making process couldn't be simpler - mix the sachet with a litre of water, place in the machine for 8 hours and hey presto you have a litre of delicious yoghurt.
Essential Equipment for the Kitchen
A sourcebook by Charlotte & Peter Fiell of the World's best designs. Not surprisingly it shows a Kitchen Aid Artisan food mixer on the front as this has to be my best kitchen purchase ever. I have a grey model which I've now owned for around 7 or 8 years. I loved looking through this book, it's like having my own wishlist - I may have to get some sticky tabs for certain pages and leave the book laying around to see if anyone takes the hint. It's good to see that some of my favourite brands such as OXO good grips and Pyrex have made it into the book, along with some very sleek German and Scandinavian designers. Everyday items from garlic presses and vegetable peelers to kitchens and large appliances.
I was sent the products mentioned above for the purpose of review