I've said it before but I do love a challenge, so when McCain offered to send some breakfast items to take part in a challenge I was happy to oblige.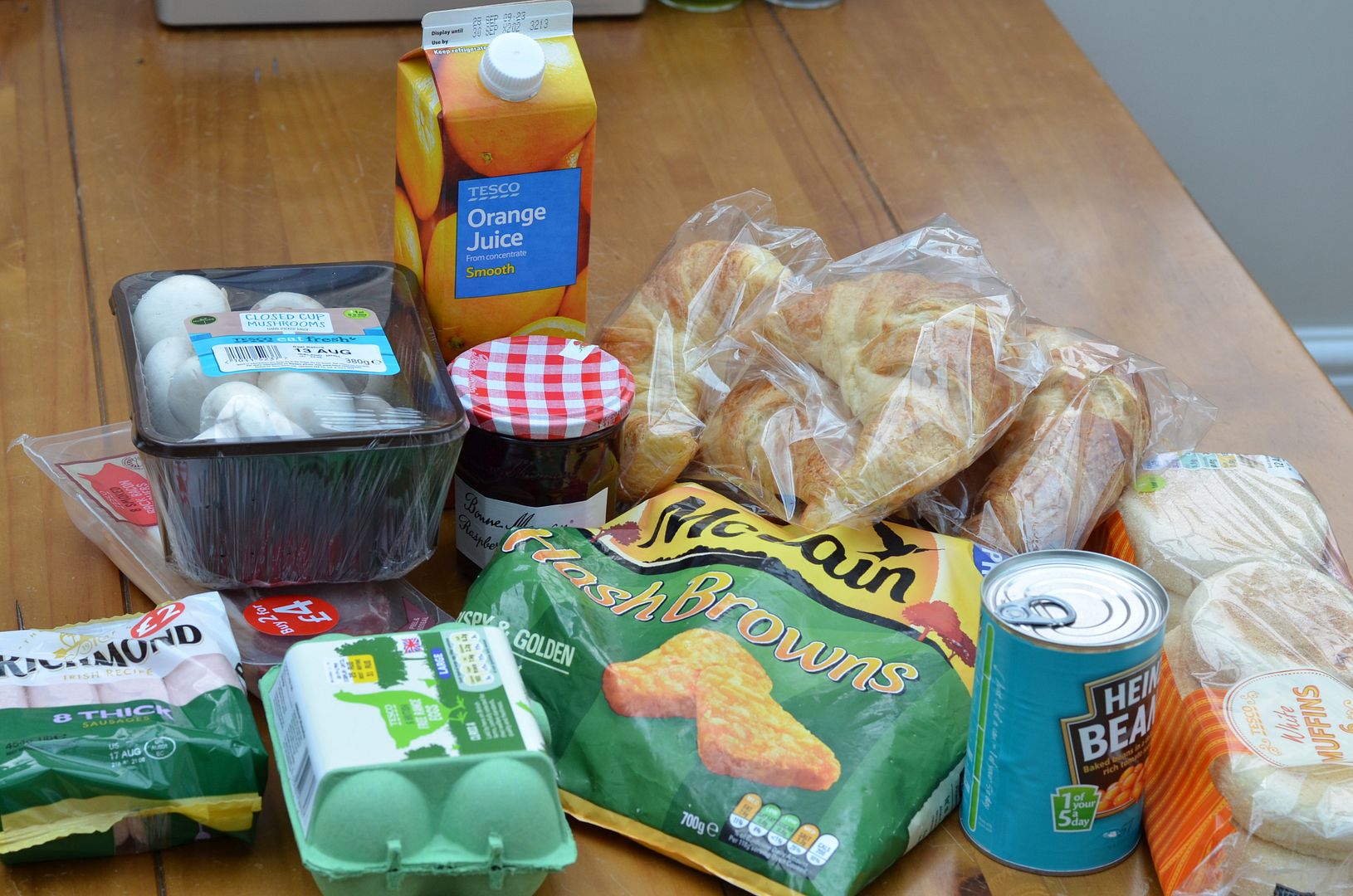 This challenge was a little different to usual though as this time all I needed to do was to stay in bed, whilst my family rustled me up a breakfast.
Following a late night watching live bands in our village there were a few unenthusiastic grumpy faces, quite a bit of clattering and
bickering, along with a few tears. It was very tempting to go downstairs and send them all out of the kitchen and finish it off myself, but I restrained myself and waited....and waited a little more, until...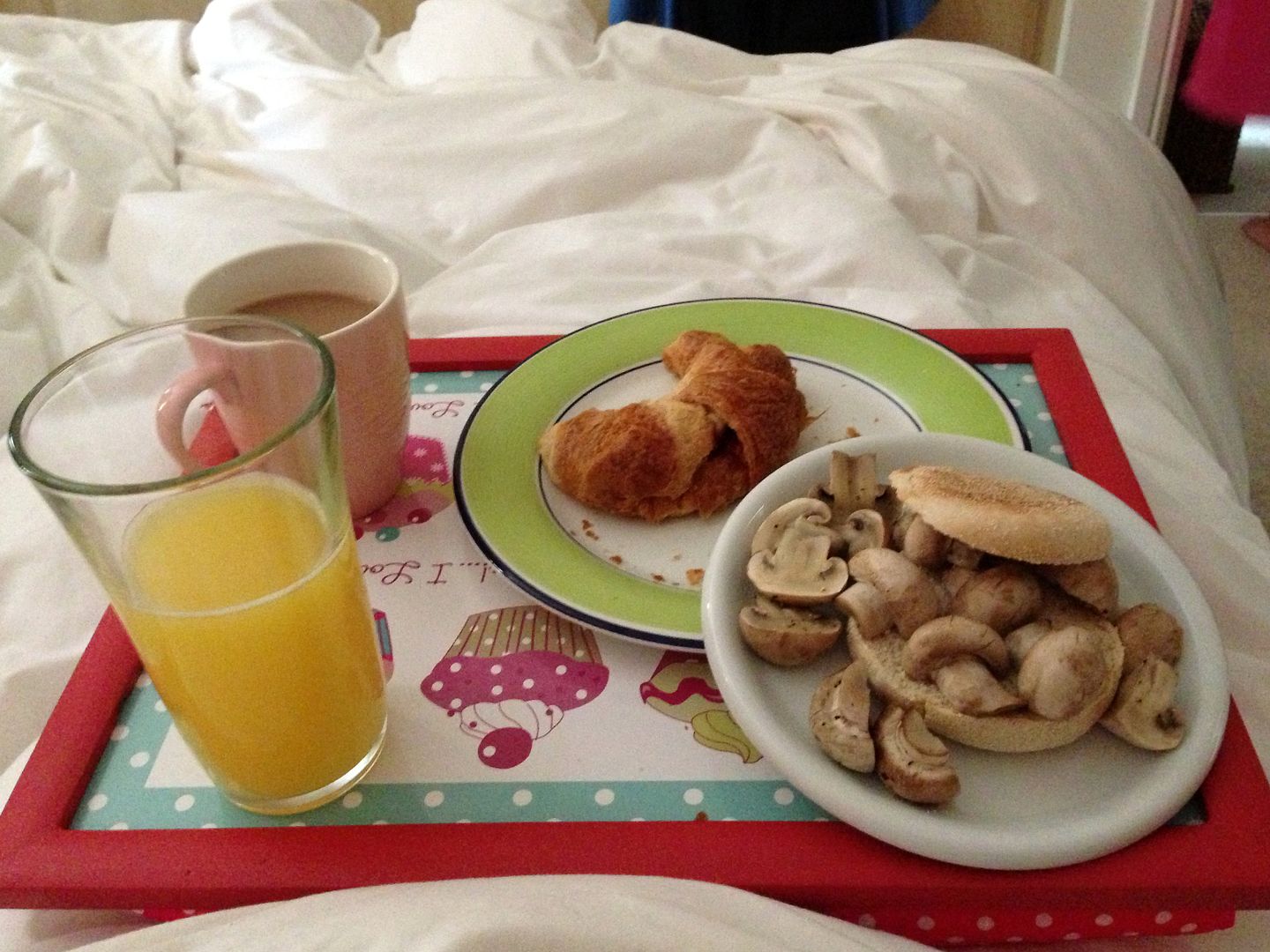 Unfortunately they forgot all about the hash browns hiding in the freezer and I seem to have missed out on the bacon too, but the thought was there, kind of.
I would like to say that they all had fun pitching in and making their poor old Mum some breakfast but I don't think they really did so I won't hold my breath for next Sunday.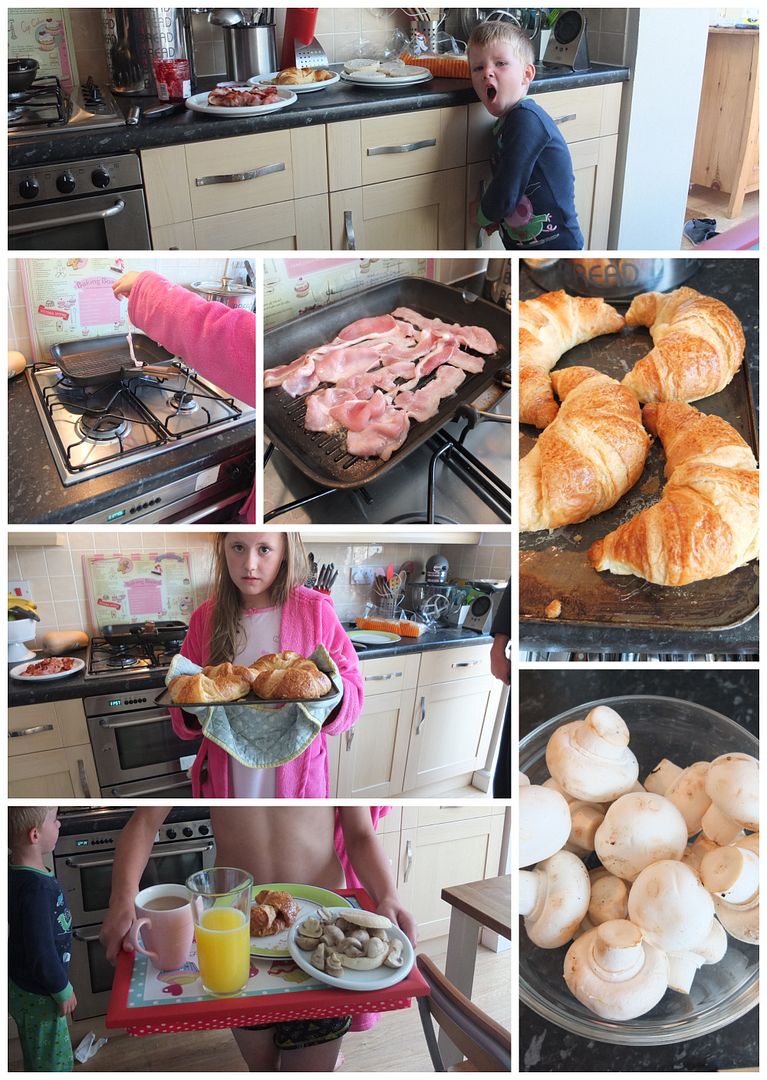 After our cooked breakfast and lunch with family followed by cake at Grandma's what better way to end the weekend than with McCain Hash Browns and dips on paper plates in front of the TV.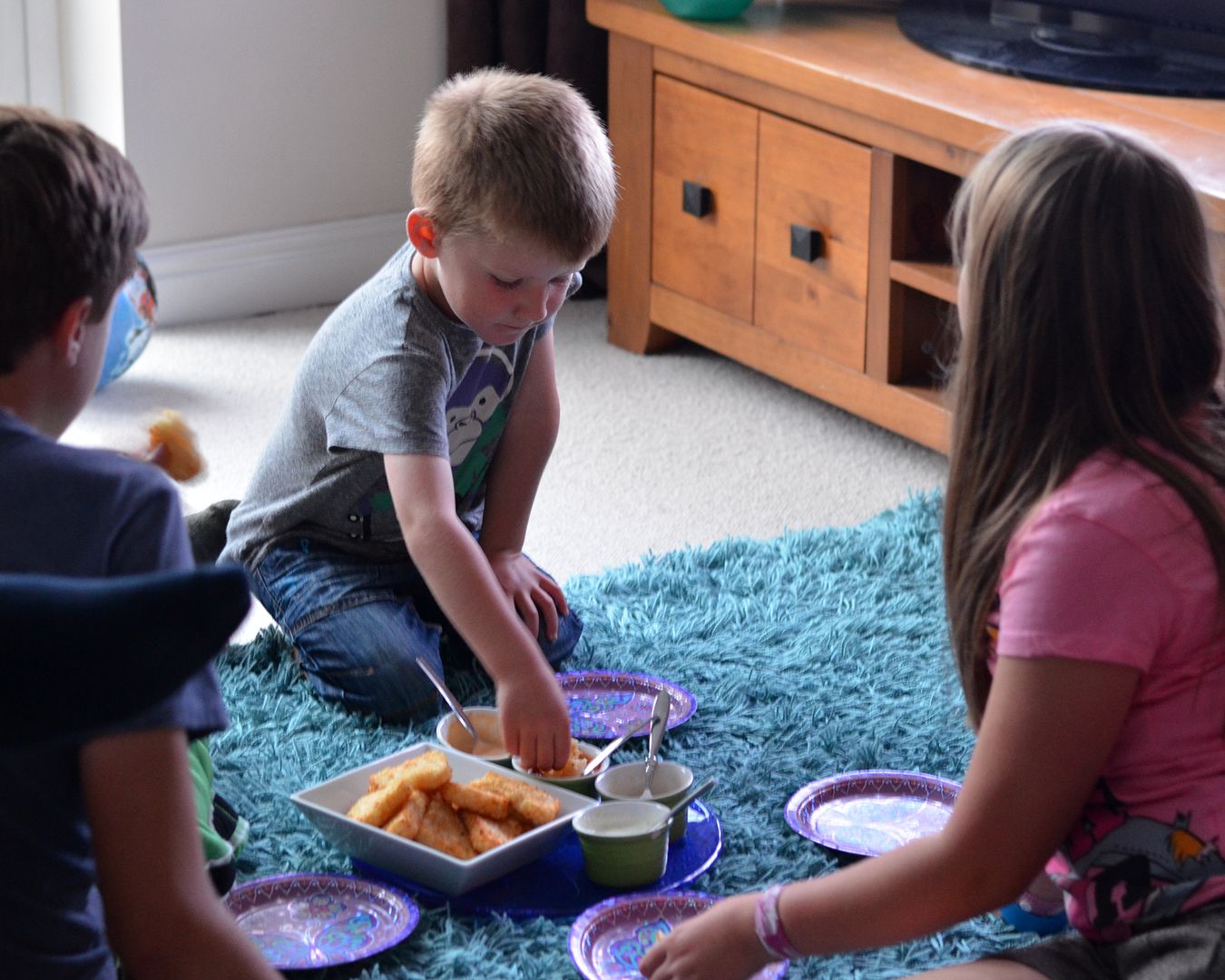 New improved McCain Hash Browns are available for RRP £1.65 for a 700g bag and can be oven baked in around 20 minutes and are around 190 calories per serving
I was sent the above products for the purpose of this post