I still can't believe how great this weather has been recently. I don't remember a time that we spent so much time out in the garden making the most of it. The swimming pool is getting plenty of use as is our new 'lounge area' of the garden. Barbecuing is the preferred method of cooking as it gets so hot in the kitchen so when I was challenged to host a Summer BBQ by MoneySupermarket on a budget of £50 I was more than happy to oblige.
It's easy to go over budget having a bbq but there's no need to buy more expensive pre-marinated meats when you can add bags of flavour with just garlic and herbs. A few simple side dishes and home-made flatbreads help to bulk out the meal.
We had a busy weekend with swimming galas, a swimming lesson, football tournament and football training taking up most of the weekend but we set aside a few hours on Sunday afternoon for our family barbecue, after all it was our 13th Wedding Anniversary so what better way to celebrate.
We decorated our lounge area with bunting and colourful windmills and the food I'd chosen to serve didn't take too much preparation as it's no fun being stuck in the kitchen when everyone is outside enjoying themselves.
all served on paper plates to reduce the amount of washing up.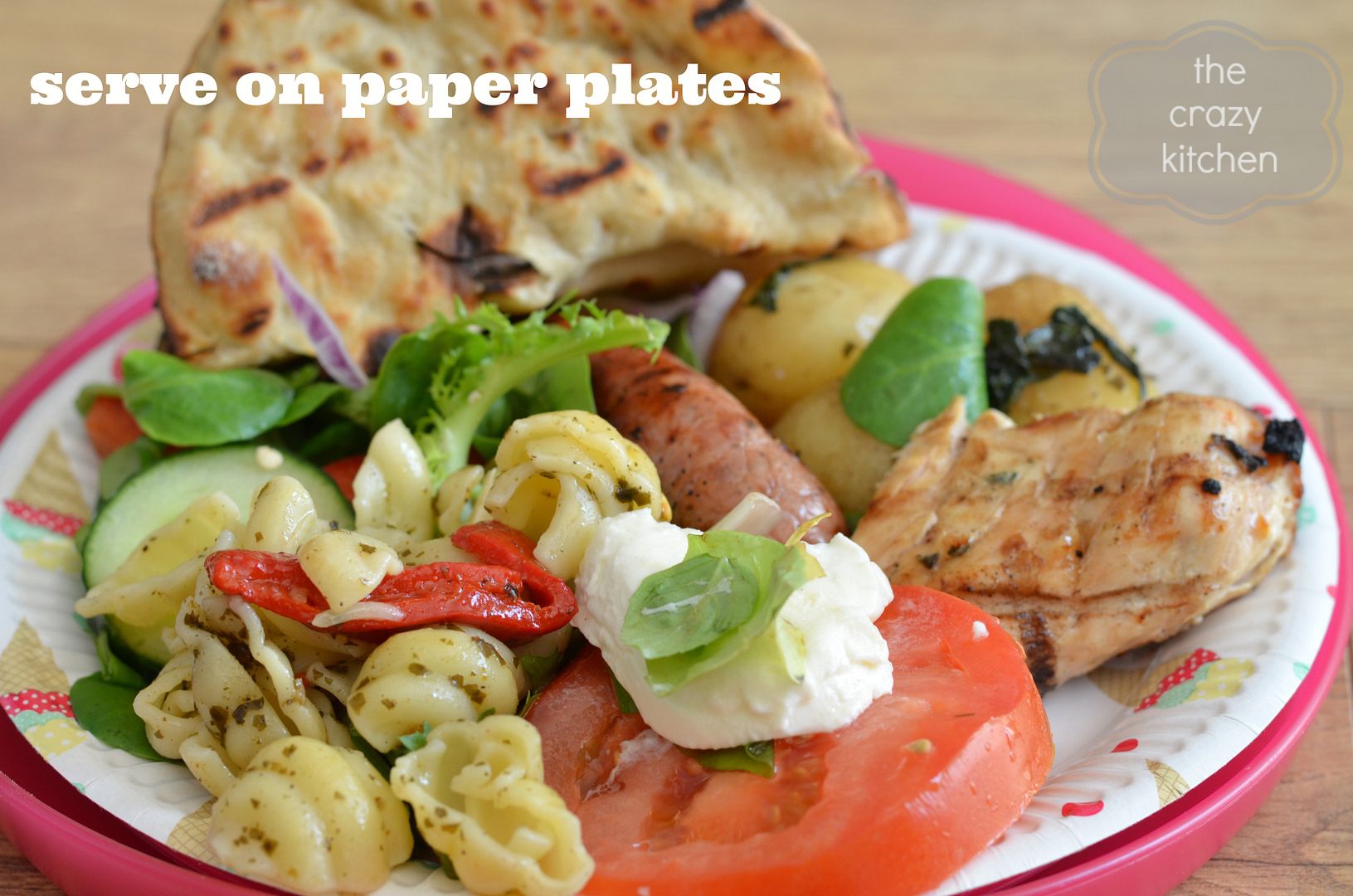 Dessert was simple with the classic British summertime dessert of strawberries and cream and a choice of Ice creams - why not have a draw full of assorted ice creams in the freezer to enable easy access for the children.
Breakdown of costs to feed 8-10 guests:
Meat £10
Salad & Sides £12.16
Dessert £10.10
Decorations & Accessories £6.75
Drinks £9.62
Total £48.63
I was provided with £50 to cover the cost of the bbq