On Friday night I was invited to an evening of Shakespeare under the stars. I mentioned in my previous post that Shakespeare has never been my thing but I was looking forward to the experience all the same.
I went along with a friend, armed with raincoats and umbrellas, and arrived at the entrance to Stafford Castle just in time to catch the minibus up to the outdoor theatre site with the star of the show Eric Potts (formerly Diggory Compton in Coronation Street) and two other cast members.
It was a drizzly evening so we headed straight for one of the marquees for a pre show drink, where we met up with the lovely
Fi
who was there to watch the performance with her husband and friends.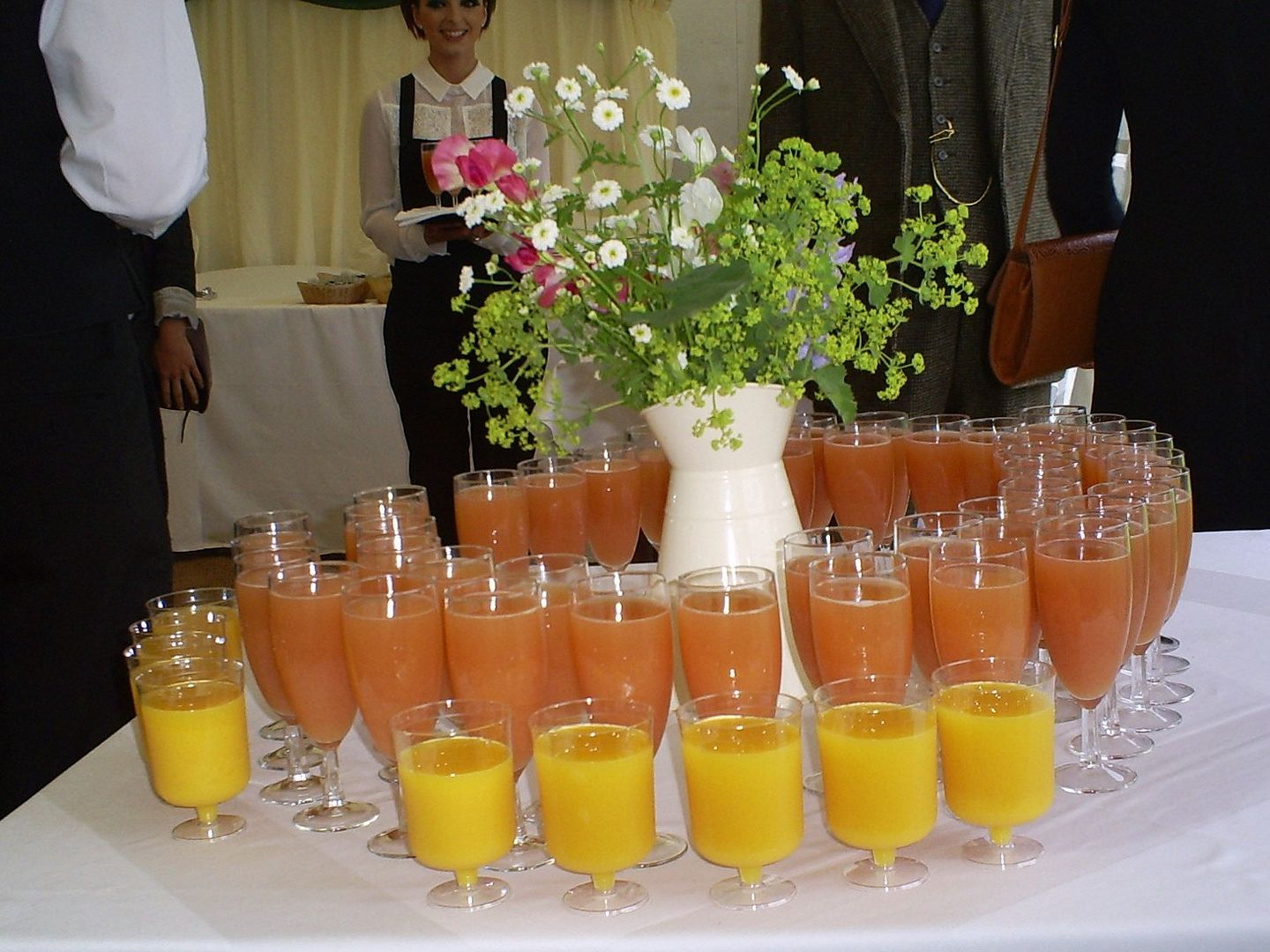 As the drizzle stopped picnickers laid down their blankets and tucked into their fare. You are welcome to bring your own food and drink or pre-book a picnic platter to eat outside or in the covered bar area. Three course dinners, provided by the Lewis Partnership, are served in the luxury marquee and can also be booked in advance.
The performance is viewed from a 1000 seat purpose built grandstand which is all undercover, although it appeared that some of the seats near the front were getting a little wet. Our seats were in block B, facing the stage, giving us a great view of the stage, although I did find it difficult to concentrate at times with the sound of the motorway humming a short distance away. Next time I would choose seats lower down in the hope of avoiding this.
Even though I did have a little difficulty understand what was happening at times I thought it was a great show, made all the better by the brilliantly funny performance of Eric Potts.
There was a brief interval during the show allowing time for toilet breaks (portaloos) and the purchase of refreshments from the bar and barbecue.
Afterwards we enjoyed a delicious meal of hot pork baps, salad and potatoes and there was also cheese and biscuits and strawberries and cream on offer for those that wanted it.
It was a great night and although I'm still not convinced that Shakespeare is my thing I would definitely give it another shot in the future.
A Midsummer Night's Dream
runs until July 13th. If you want to experience Shakespeare under the stars, tickets are available from just £10 and can be booked by calling the box office on 01785 254653 or by visiting
www.staffordfestivalshakespeare.co.uk
I was invited to attend the performance for the purpose of this review