Jack loves his wheels. As long as he has his wheels he's happy. He either takes his bike or scooter with him to Preschool 3 days per week and has playground races with his friends. More recently he's only wanted to take his bike because he's 'a big boy now' and big boys ride scooters with only two wheels and his has four. Cue the arrival of a Kixi Razor Mixi scooter.....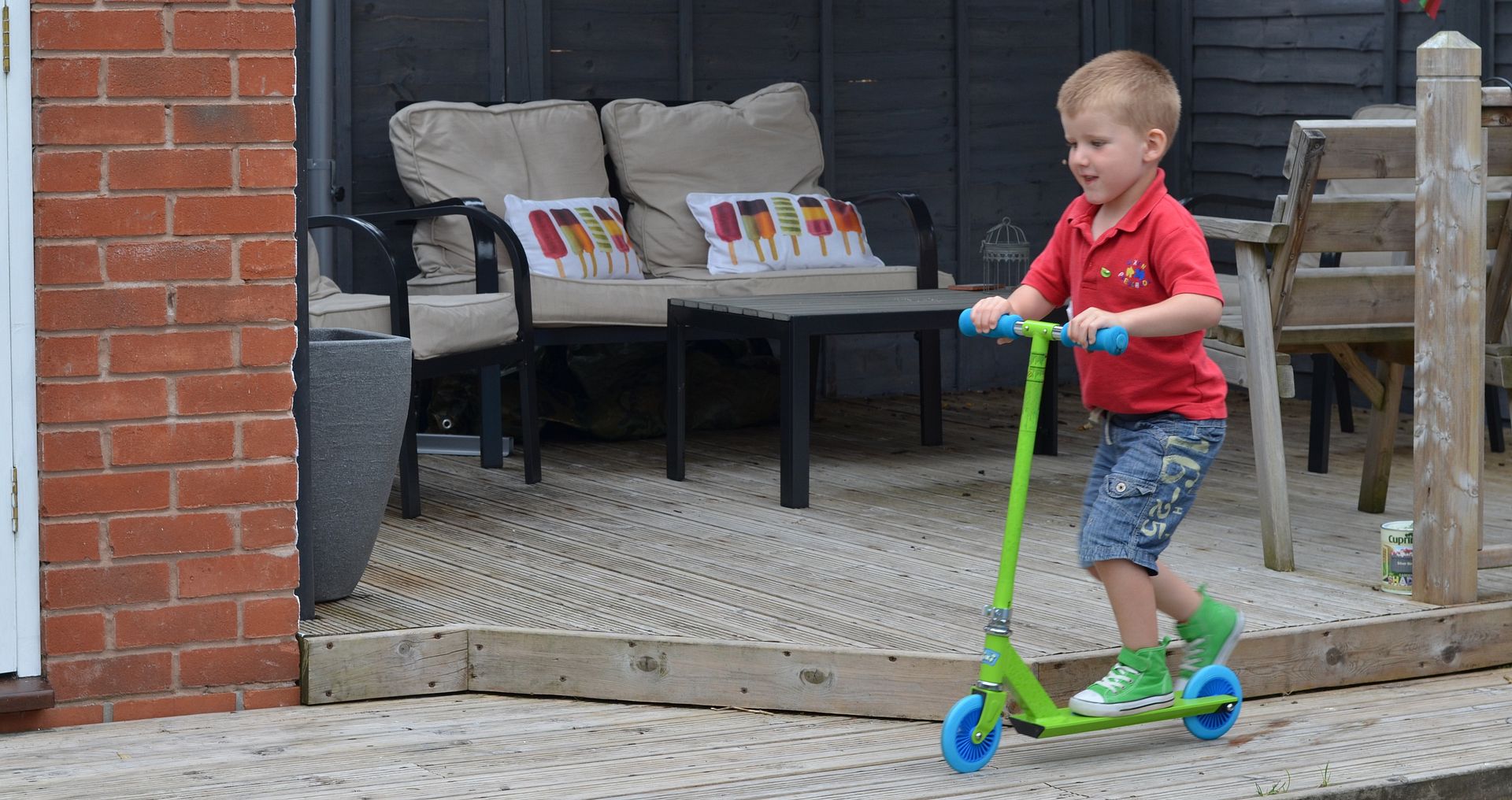 It's been to Preschool with him where he's been racing his friends on it and he's been scooting around the garden, up and down, up and down, as happy as Larry.
The sturdy metal framed Kixi Mixi comes almost assembled in the box and it's just a case of fitting the handlebars on with the tools provided. It comes fitted with 2 wheels at the back for extra stability if needed, which can be changed to one within minutes.
The Kixi Mixi is available in this vivid lime green as well as pink.
I was sent the scooter for the purpose of this review