Now that Jack is a 'big boy' he likes to eat his dinner off proper plates, just like the rest of us. The dinner plates are usually too large and side plates too small but when we received the gorgeous tableware set from Colourful Dove it was just perfect.
The bone china plate, cup and bowl is a perfect size for little ones and comes in a choice of 4 bright colours - we chose the blue monkey as blue is one of the colours that Jack is struggling to recognise at the moment so we're hoping this will help.
As the set is made of bone china it can be used in the microwave, which makes it ideal for warming bedtime milk in the cup. Everything can also be cleaned in the dishwasher, although lower temperatures are recommended to keep the colours vibrant.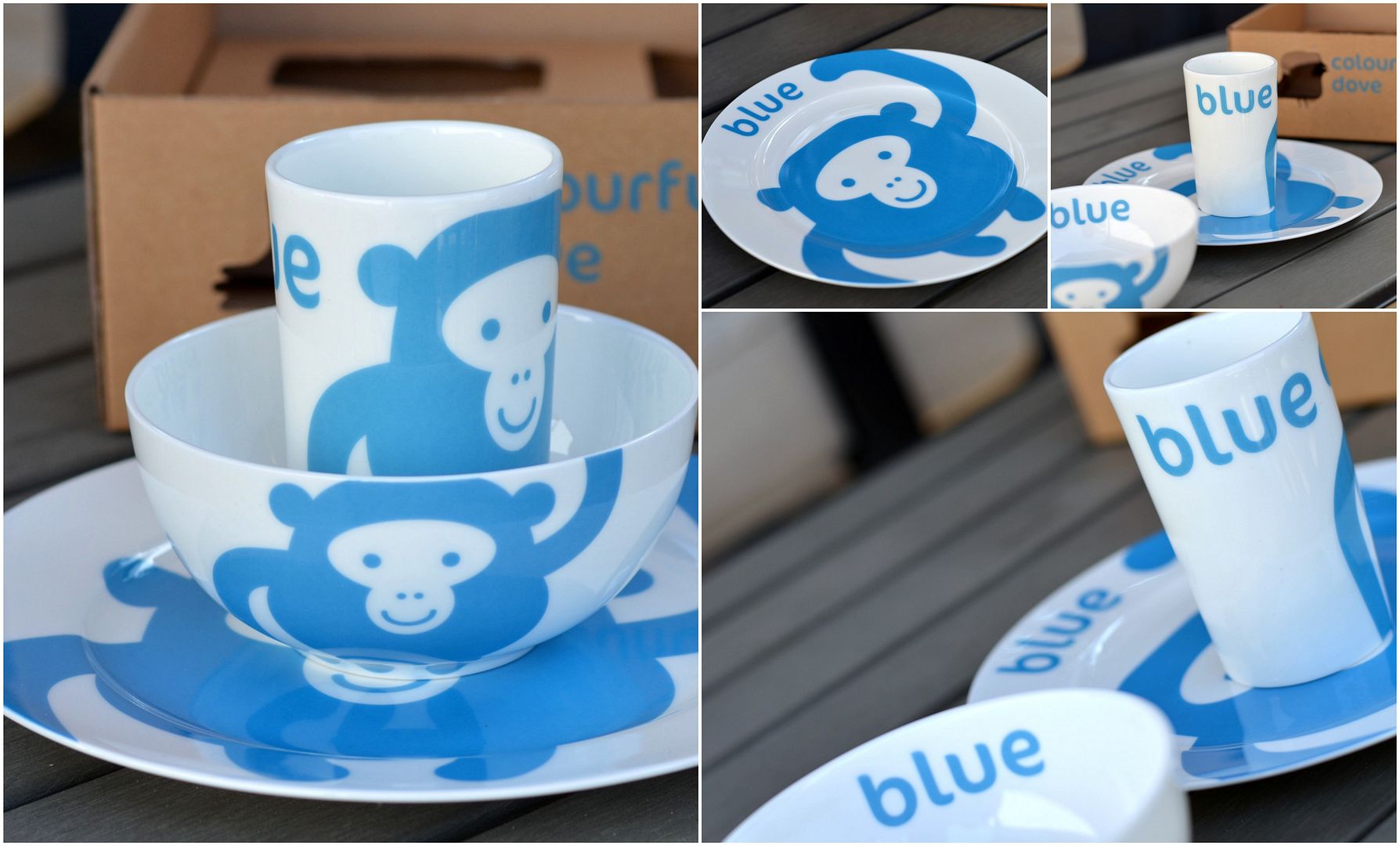 The rrp of the items in the range are as follows :

Plate £8, Bowl £7.50, Beaker £7.50, Gift set (plate, bowl, beaker) £24.99, Beaker set (four beakers) £27.50
The items come stylishly packaged in brown cardboard, making them perfect as a gift.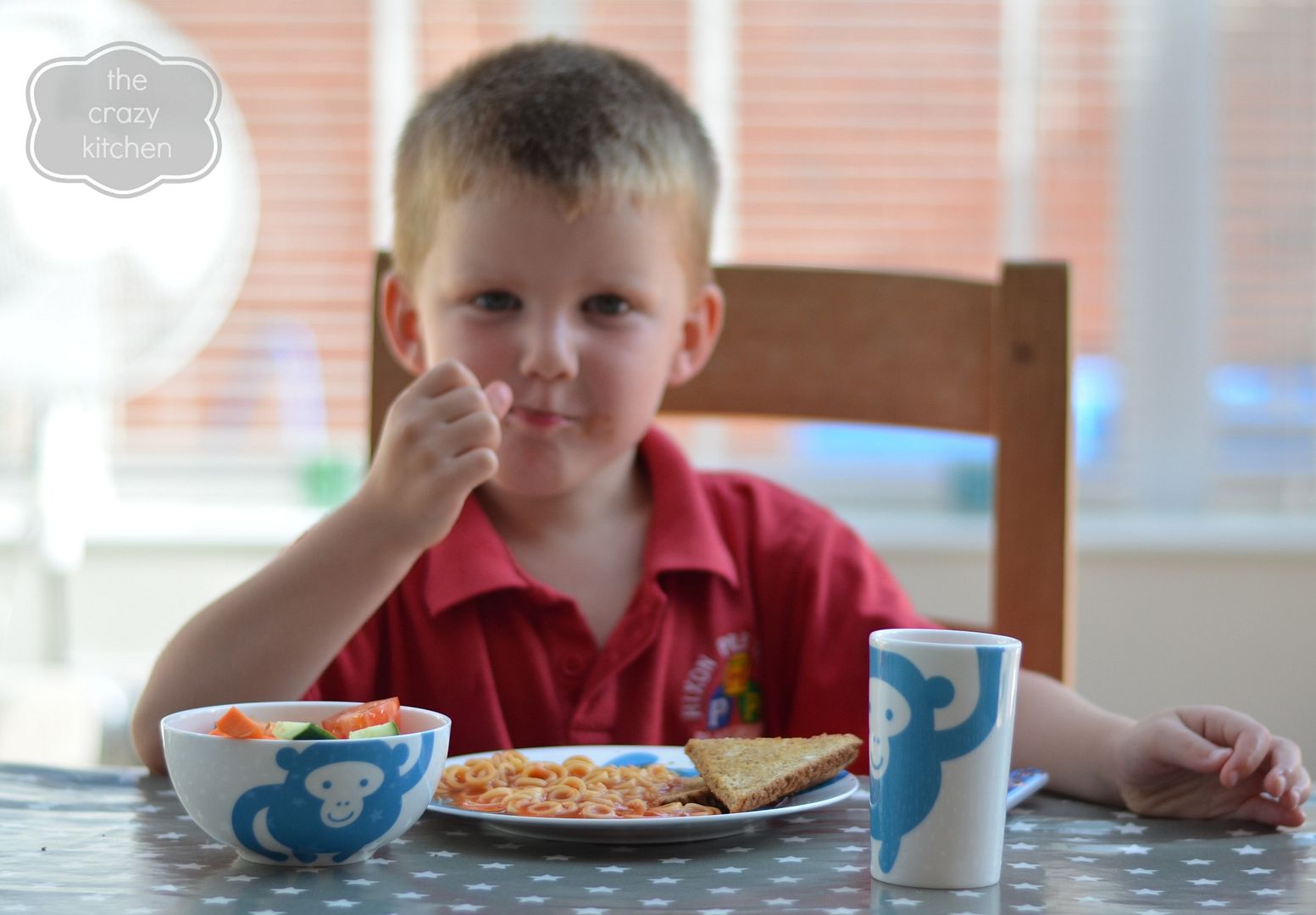 Perfect size for spaghetti hoops on toast & a side salad.

We were sent the set for the purpose of this review