We've had a couple more nice days recently, which means more time spent outdoors enjoying the sunshine and watching Jack play football or digging in the garden.
Whilst he plays I can sit back and relax with a sneaky gin. This time I mixed it with some chilled sparkling elderflower from bottlegreen. It was a lovely refreshing drink and after lots of digging and playing Jack joined me for a cuddle and a glass of his own (minus the gin of course).
The sparkling elderflower and elderflower cordial is currently available in limited edition bottles, each having a chance to win a selection of prizes including floral bouquets, hampers or tickets to Hampton Court Palace Flower Show. Sadly I didn't win this time.
Once you have a drink in your hand you start to want nibbles so thankfully we had some of Burts new Jalapeno & Red Pepper crisps to hand, which were lovely and spicy.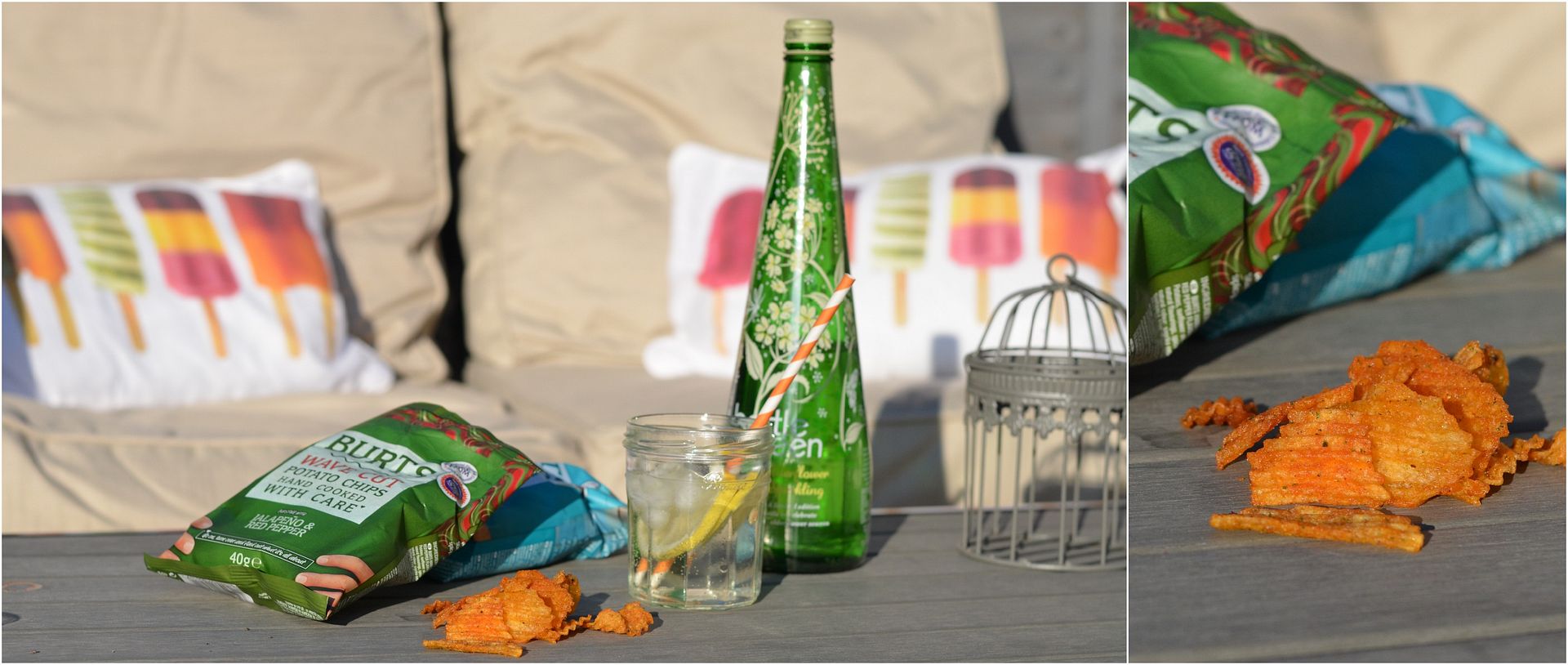 I was sent the sparkling elderflower & Burts chips for the purpose of this review