Kids are experts at spotting ads for new products so a couple of weeks ago when Hanna spotted an ad outside Asda for new Walkers Hoops and Crosses she of course asked if we could try them. I gave my standard answer of "we'll see".
As we came towards the end of our shop I thought I'd got away without buying the snacks, when right in front of us was a huge display of the multiplack crisps - marvellous! My daughter certainly knows how to say the right things "they've only got 85 calories in each pack Mum, and they're made from wholegrains". Well to be honest I wasn't really thinking about the wholegrains at that point, quickly calculating that I could have a whole multipack of these on a fast day "oh ok then, I suppose" I said, tossing a pack of each of the three flavours (Roast Beef, Prawn Cocktail and Salt & Vinegar) into the trolley.
I only managed to try the Salt & Vinegar as the other flavours where snapped up quickly - one swimming gala and a week of the kids making their own lunchboxes and they were gone, so when I was asked a few days later if I wanted to try out these new crisps I decided to keep the information to myself - what the eye doesn't see and all that.
I received some of the Roast Beef flavour in the post and, although I'm not a fan of meaty crisps, they were really good and I scoffed them whilst the kids were all at school. Apparently all the flavours are suitable for vegetarians (not sure how that works to be honest, something involving soya protein), and don't contain any artificial colours or preservatives either, plus the 18g pack size is a good size for lunchboxes too.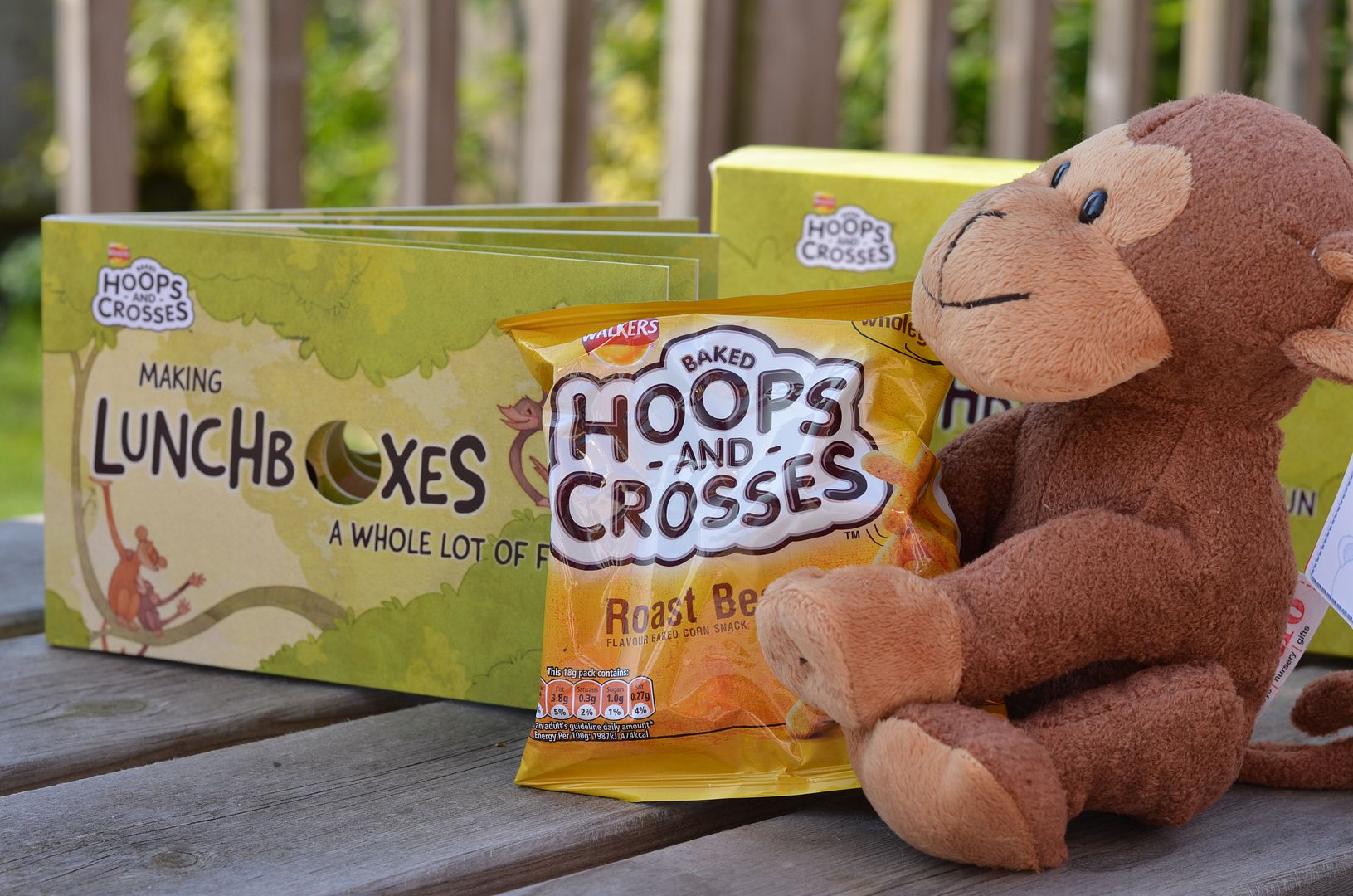 My kids would like to thank Walkers for the cuddly monkey but thought it strange that there weren't any Hoops & Crosses with it!
I have received the products pictured as well as compensation for writing this review