With 3 kids the rooms in this house are constantly in need of a makeover, there are always grubby fingermarks that need cleaning off the walls, or chips out of the paintwork that need touching up.
When MoneySupermarket challenged me to makeover a room on a budget of £50 it couldn't have come at a better time. I needed that kick up the bum to get my paintbrush out again, and this time it was on the landing (is the landing actually classed as a room? maybe not). I'd starting painting it sometime last year but never got around to adding that final coat of white or putting any pictures up. I had already bought a heart shaped mirror and a small multi photo frame in preparation, but that's a far as it got. I knew there wasn't much that needed doing, just that one coat of paint and maybe a touch up of the wooodwork.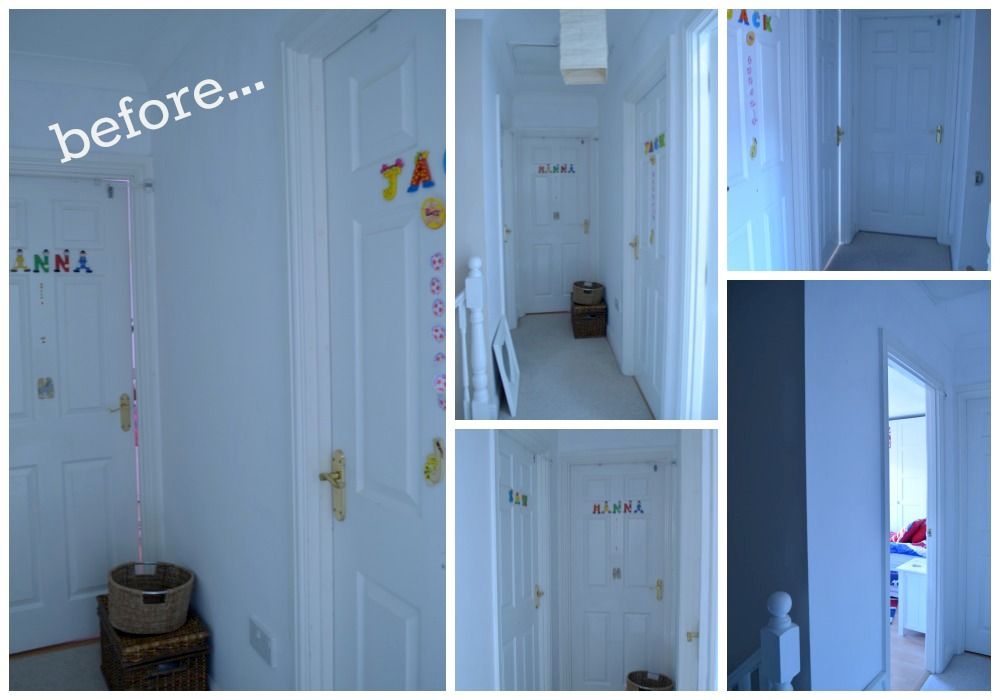 Whilst out shopping for a few accessories and more photo frames I spied a bargain in Asda Home, a tin of Pearl Grey paint for just £5. Not one to make life easy for myself I bought it, meaning that I would now need to paint at least 2 coats of grey instead of just one white - and then what if I didn't like it?
I bit the bullet and painted anyway, avoiding the questions of "what colour is THAT?".
Thankfully it worked, and everyone loved the grey (phew), and once the woodwork and doors were cleaned up with the help of a few baby wipes and some cream cleaner I put the pictures, mirror and new lampshade up.
It's not easy to take photos of this space but hopefully the difference is noticeable.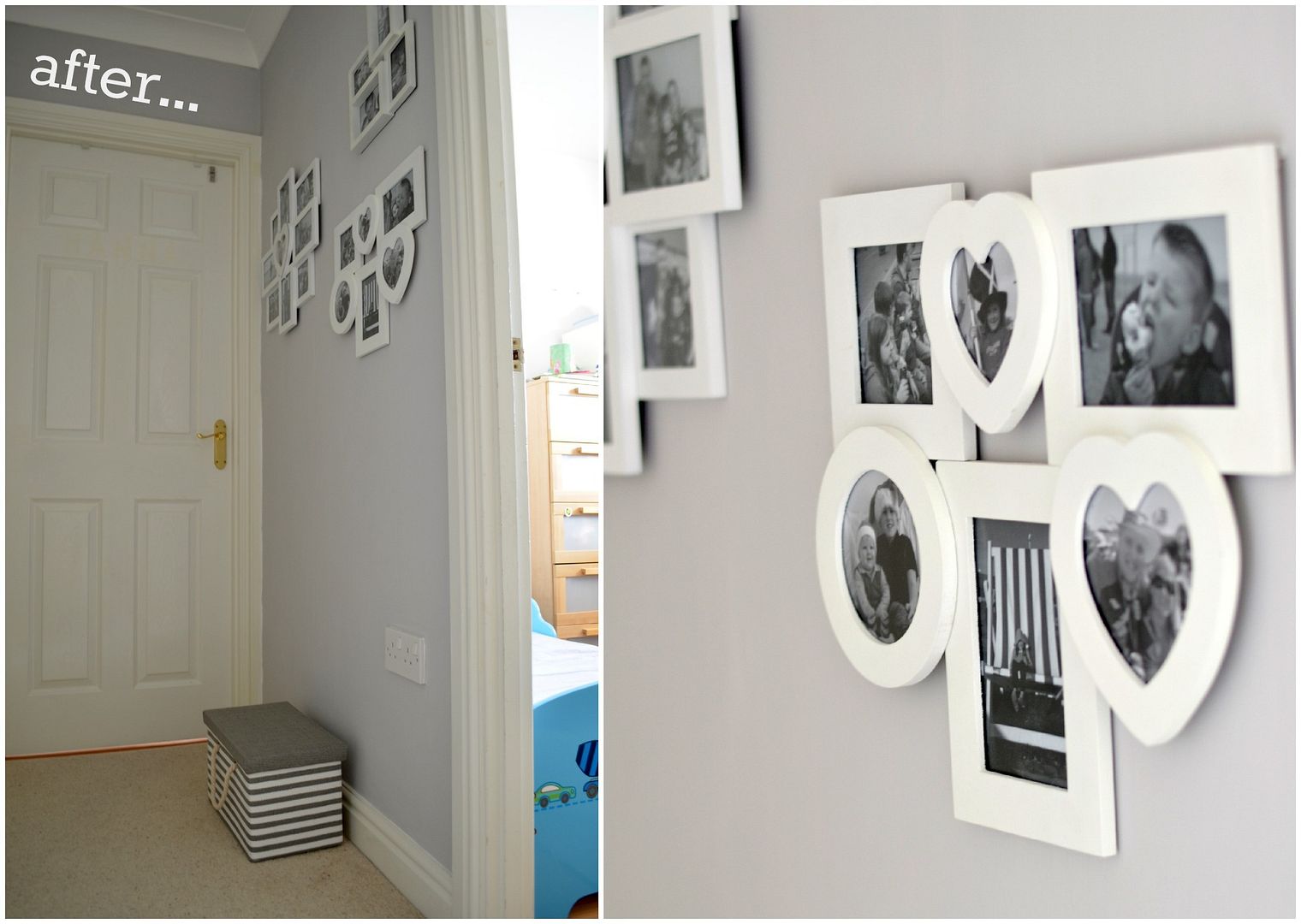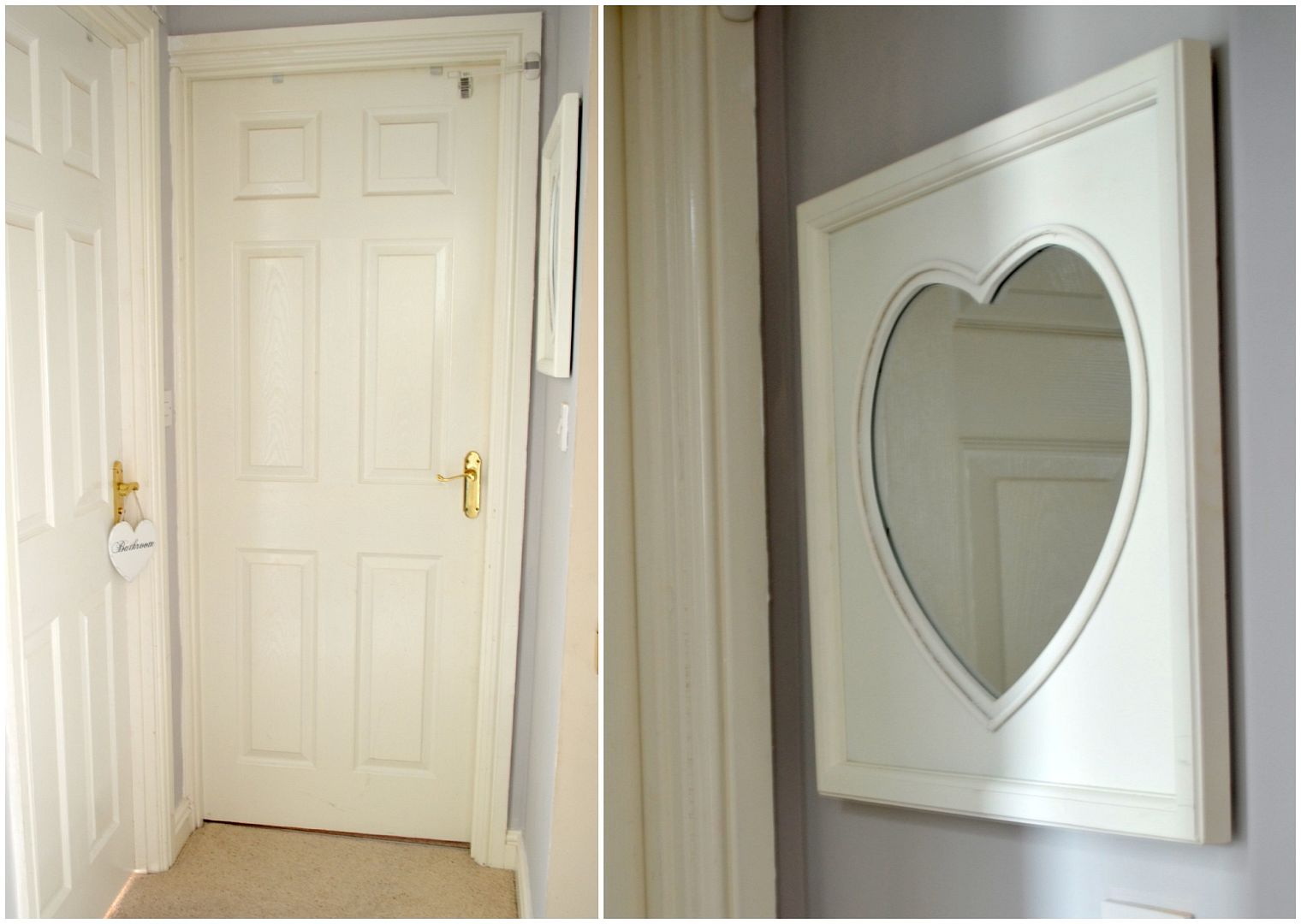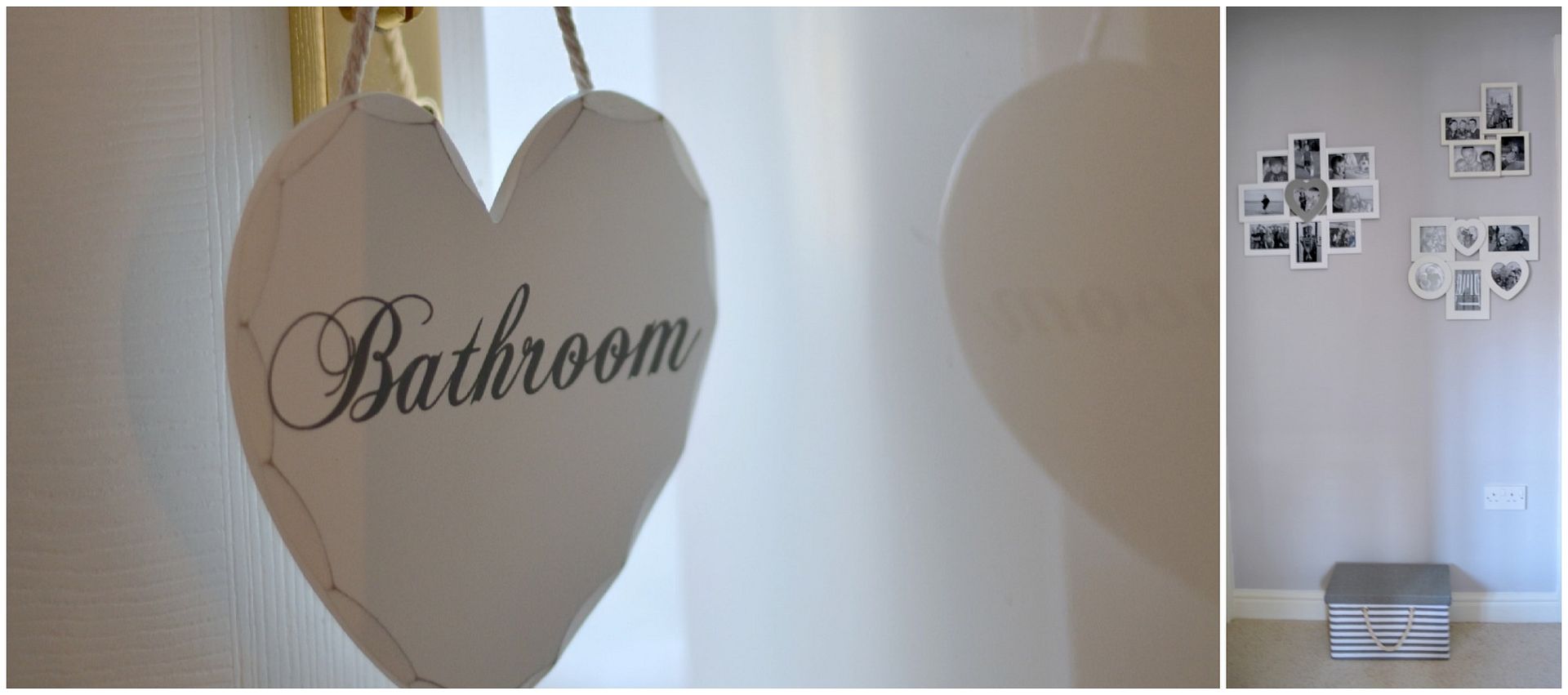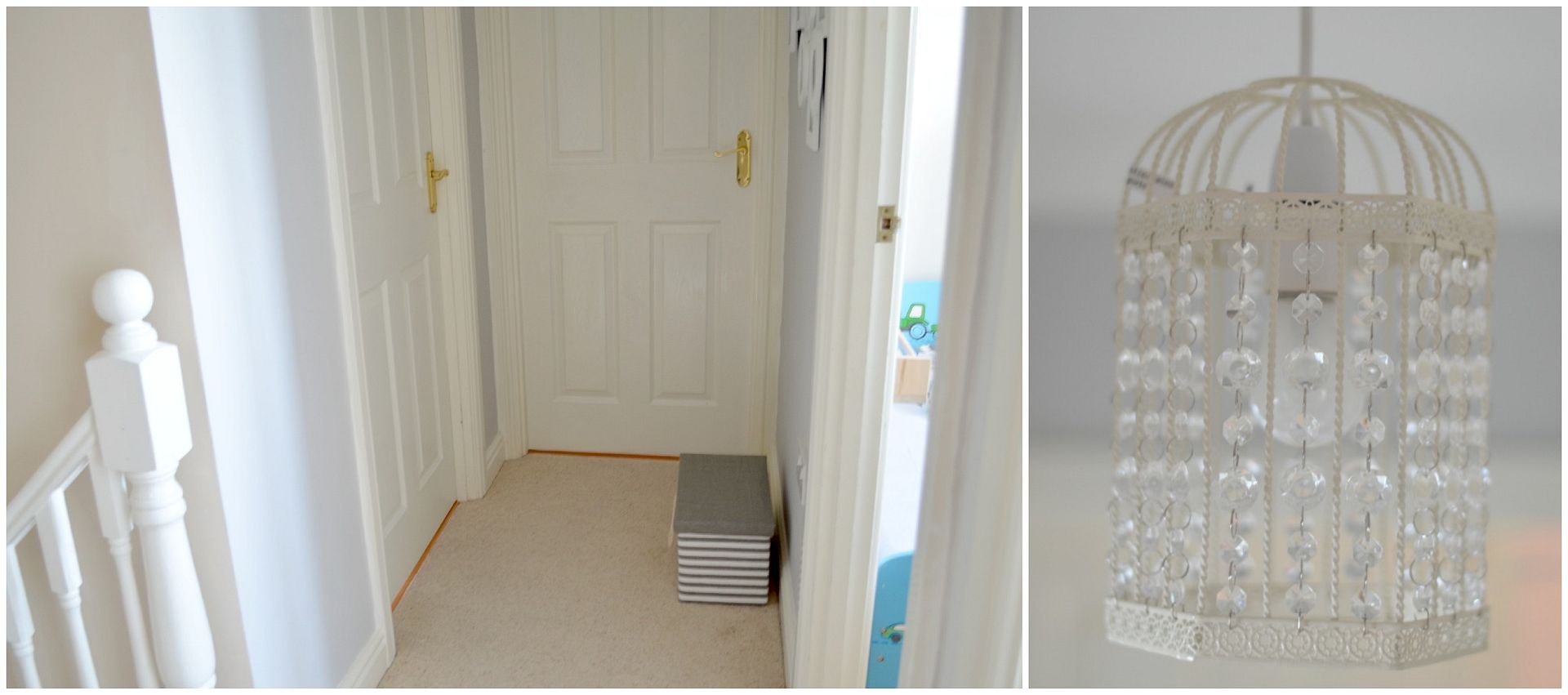 This is how I spent my £50 :
Grey & white striped basket £10 Asda
Birdcage lamp shade £12.99 Dunelm
6 picture photo frame £7.99 Dunelm
9 picture photo frame £12.99 Zulily
Bathroom door hanger £1.79 Dunelm


I was provided with £50 towards to cost of the makeover