I get the odd offer to review items on my blog, some I take up, some I don't, but when Red Candy contacted me to see if I wanted to review anything from their website it was a no brainer. I mean, just look at this funky website...
I'm not really a 'red' person but they do have lots of non red items too. It was a tough decision choosing just one item but as I'm trying to display a lot more photos around the home I thought one of their multi photo frames would be nice, until I clapped eyes on these snap frames...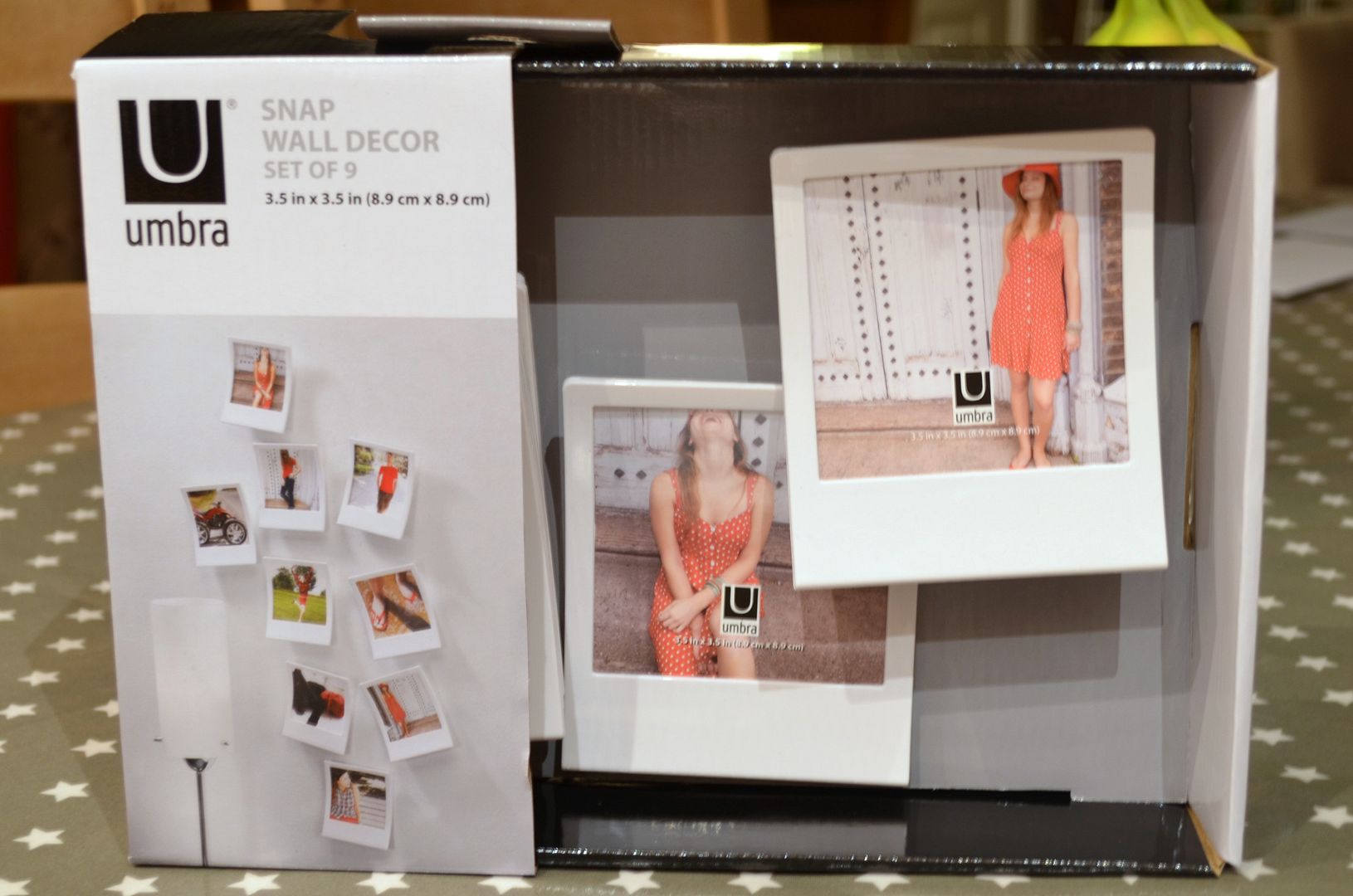 These frames allow you to display your prints in these cute little Polaroid style frames. Just slot your photo inside and stick them wherever you like. You can attach to a wall by means of the sticky dot on the back, or do what I did and attach the sticky dot to a fridge magnet, that way you can move them around on your fridge as often as you like.