It's not often that I get to spend time with just my eldest so it was nice when we found ourselves with a few hours to spend on Wednesday afternoon without his siblings. We decided that after dropping Hanna at a friends for the afternoon (Jack was with my parents) we would 'do lunch' at Frankie & Bennies. For our last review for them we chose to eat at the Stafford branch, but this time opted for Uttoxeter, as both are a similar distance from where we live.
It was a cold and dull afternoon and when we arrived the car park was full apart from half a space where someone had parked inconsiderately. Just as we were turning around to park in KFC next door a space became free just opposite the entrance.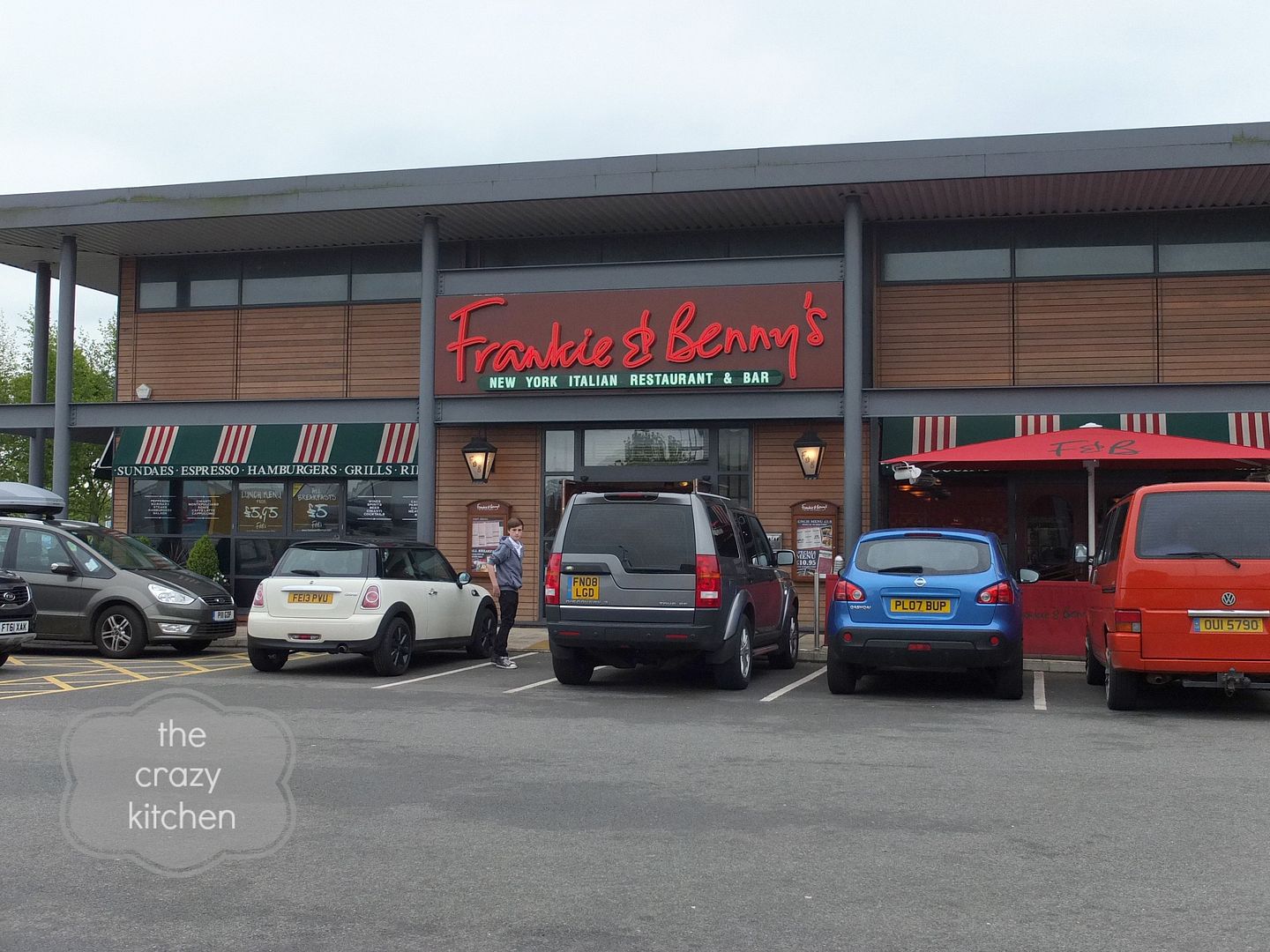 The restaurant was busy inside, and being half term most of the parties had lots of young children in them. We were shown to our table quickly, presented with menus and asked what we wanted to drink. I opted for a sparkling water & Sam a diet coke. The bar man arrived a couple of minutes later with the drinks, Sam was pleased that they had no smaller glasses and instead was given a pint!
We placed our order from the Specials Menu, which is a fixed menu of 2 courses for £10.95. An additional course can be added to this for £2.25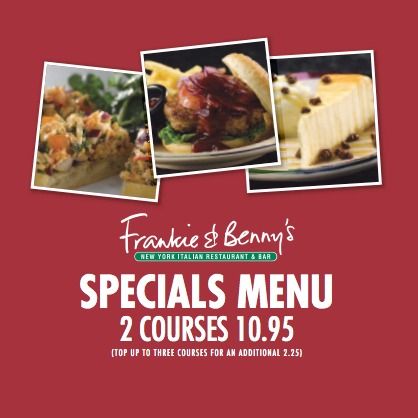 We opted for main courses and dessert rather than a starter and a main, Sam chose the double Pepperoni pizza and I picked the Philly Cheese steak sandwich.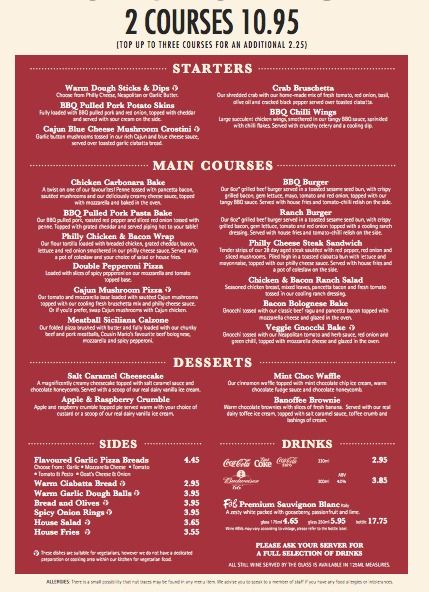 Our meals were delivered to us in around 15 minutes which, considering how busy the restaurant was, surprised me as when we've been to this branch previously fast service was not one of their plus points.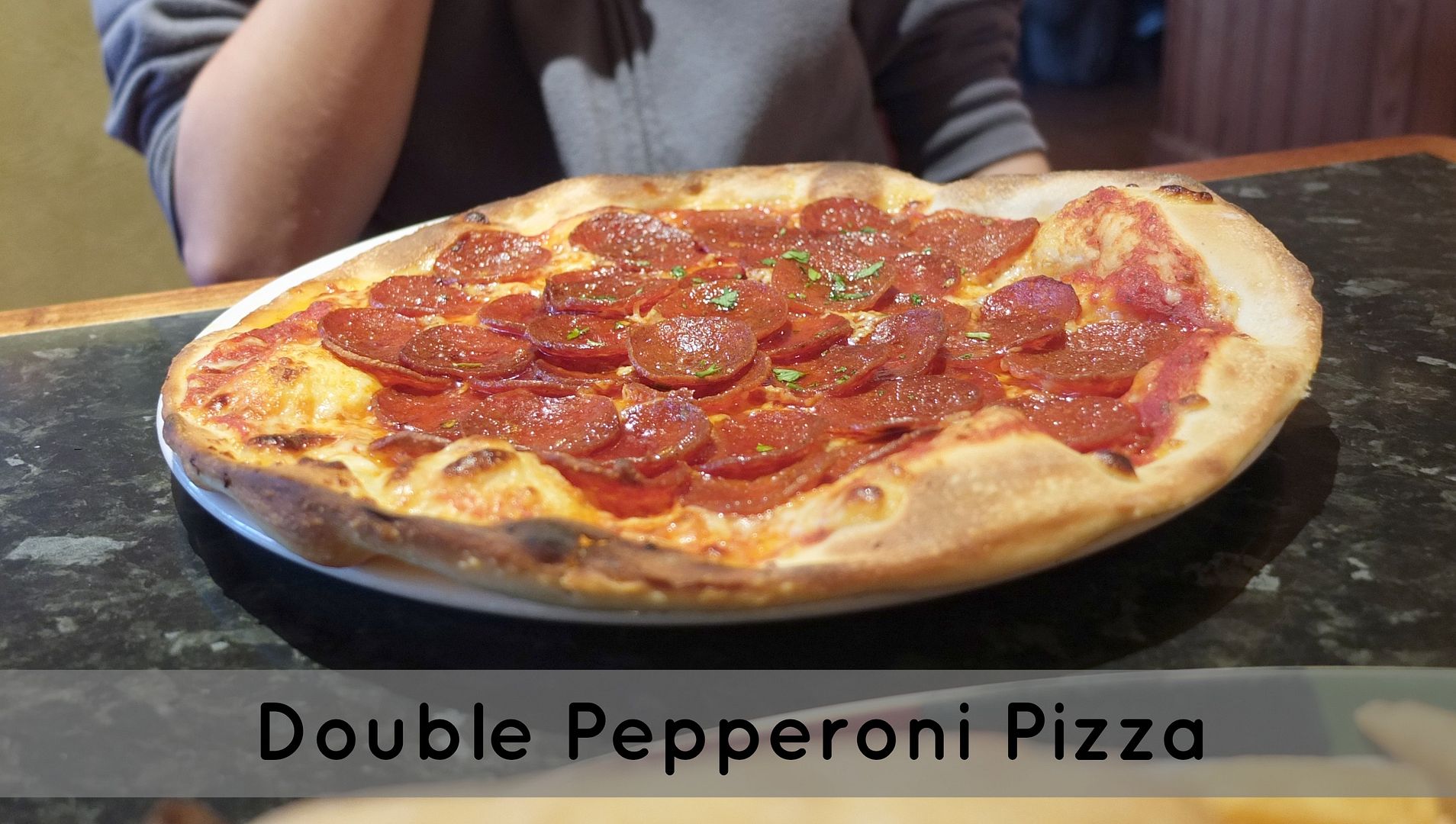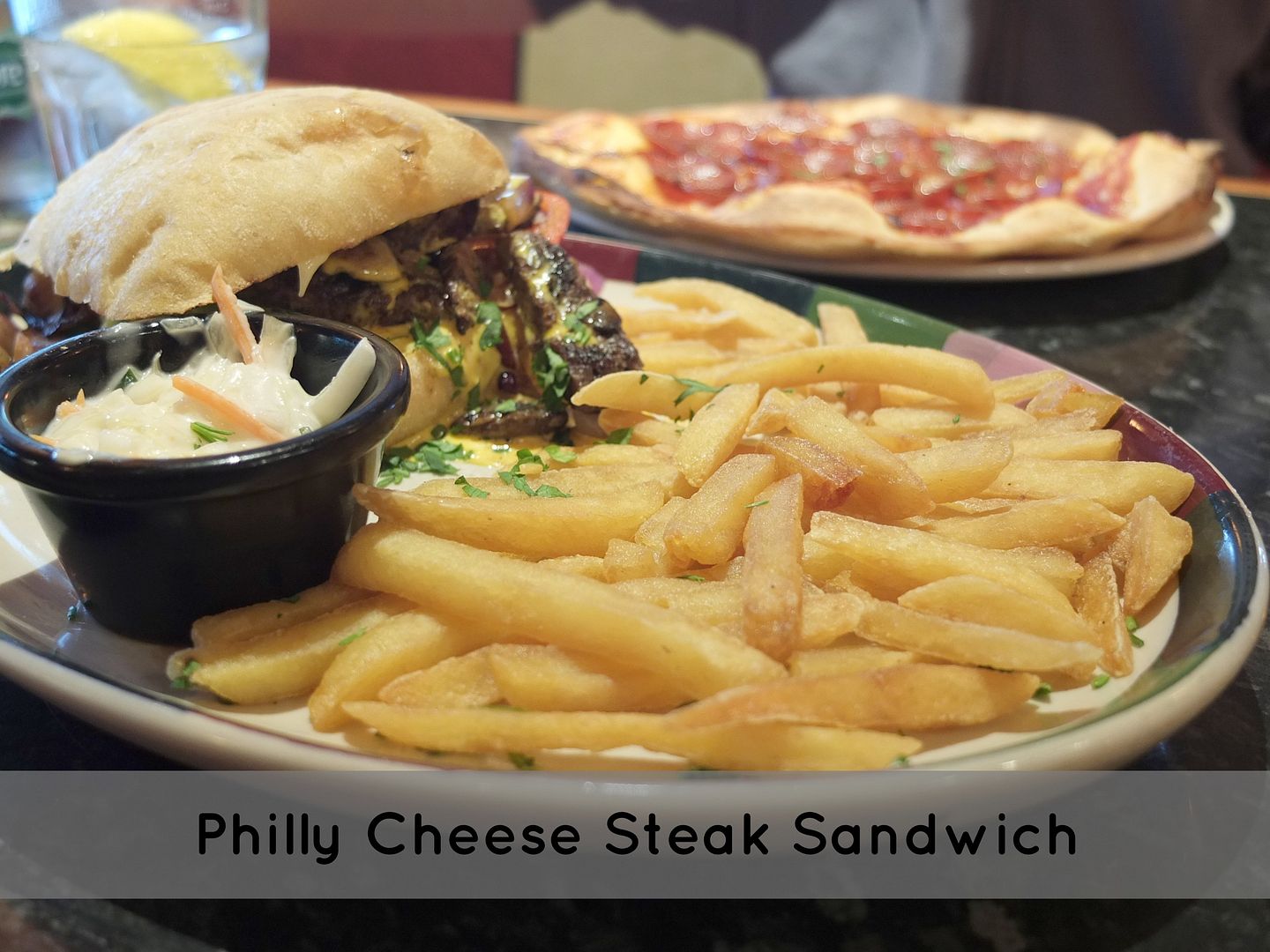 The pizza definitely had a lot of peperoni on but unfortunately this resulted in the pizza being very greasy. The base was lovely and thin and crispy though, just as we like it.
My Philly cheese steak sandwich was tasty, with lots of sautéed vegetables, although some of the strips of steak weren't as tender as I would have liked and definitely not 'piled high' as described on the menu. It was also sadly let down by the quality of the fries which looked like they were from the bottom of the pan, lots of greasy pieces rather than whole fries. The coleslaw was also disappointing as it was obviously brought in and could have been so much better if it had been made fresh on the premises, as I would have expected. Nonetheless, the main courses were pleasant, but nothing that I would describe as 'special'.
For dessert we chose the Salt Caramel Cheesecake and Banoffee Brownie.
They were both really nice desserts although the brownies were a little dry and definitely couldn't have been eaten without the ice cream and sauce. The cheesecake was really creamy and the salted caramel sauce delicious, although I would have been very happy with a little more sauce. The one thing that let it down though was the base, it would have been so much nicer with a biscuit base rather than a pastry one.
All in all the meal was nice but not something that I would be in a hurry to go back for. The service this time was excellent though and we were in and out within an hour, which on this particular day suited us fine, and we didn't feel like we were being rushed out of the door.
I was provided with a voucher to cover the cost of the 2 meals and drinks