We have quite a collection of wooden train track that has been collected over the years, but by far the best quality that we have is the BigJigs track and accessories. The wood is lovely and smooth and fits together really well, so when I was asked if I would like to review something from the BigJigs range I immediately thought of the train table that I had been eyeing up for a while. The train table with drawers measures 103cm x 73cm and has 2 handy drawers underneath that can be used to store track and accessories.
Some assembly is required when the table arrives but the bolts are easy to fit with the allen key included.
I was really surprised how much the drawers could hold, and was able to put all of our existing (unboxed) track and trains in them.
We set a track up but on the day in question Jack decided he didn't want to play with trains and instead used the track and table for his cars.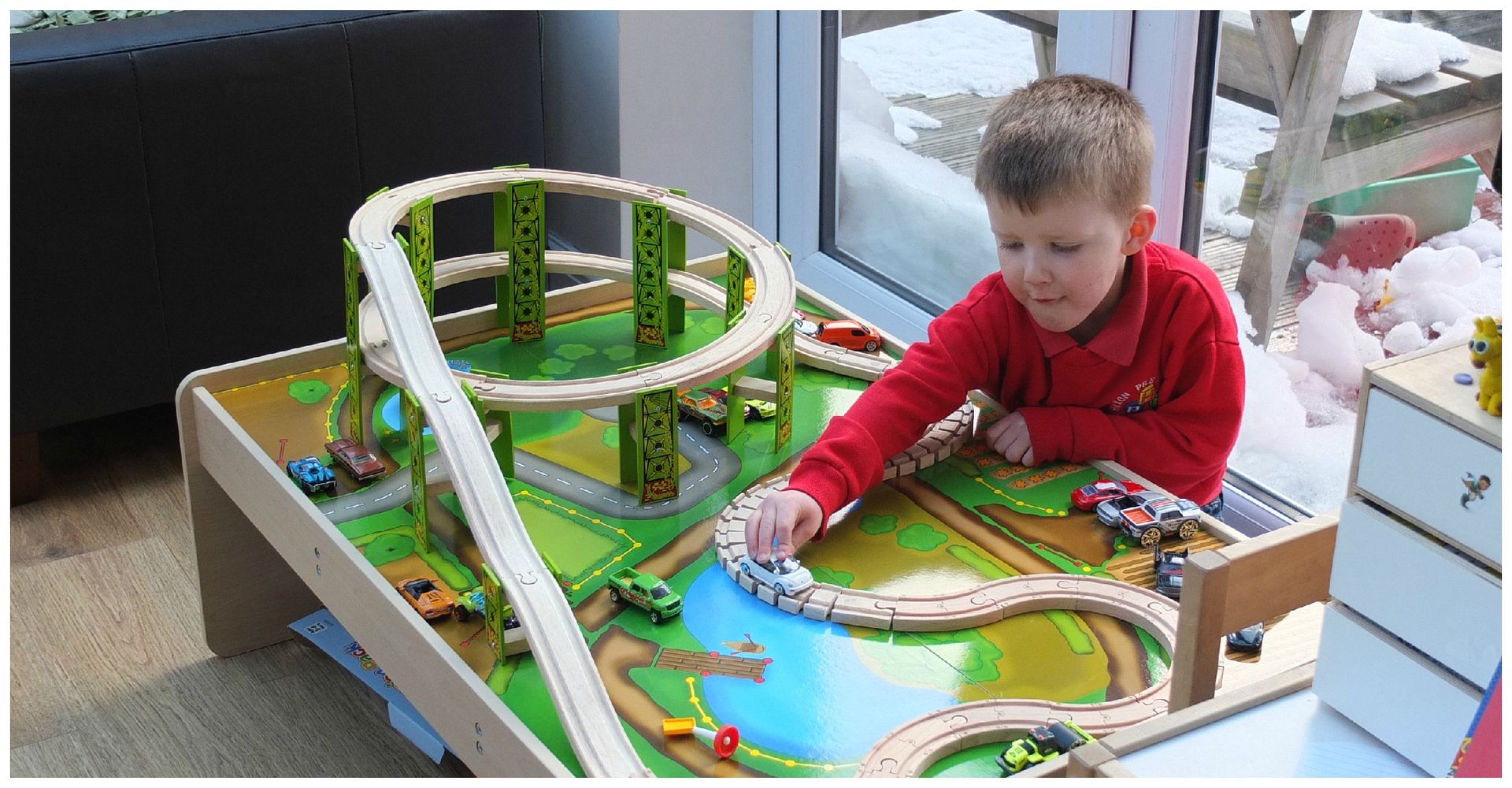 We were also lucky enough to receive a few extra pieces of straight track so that when we build a track on the floor we can make it even bigger. As well as the straight track we received some crazy track, which are flexible lengths of track that can be used as a straight or curve to connect track when just a straight piece or curve won't fit.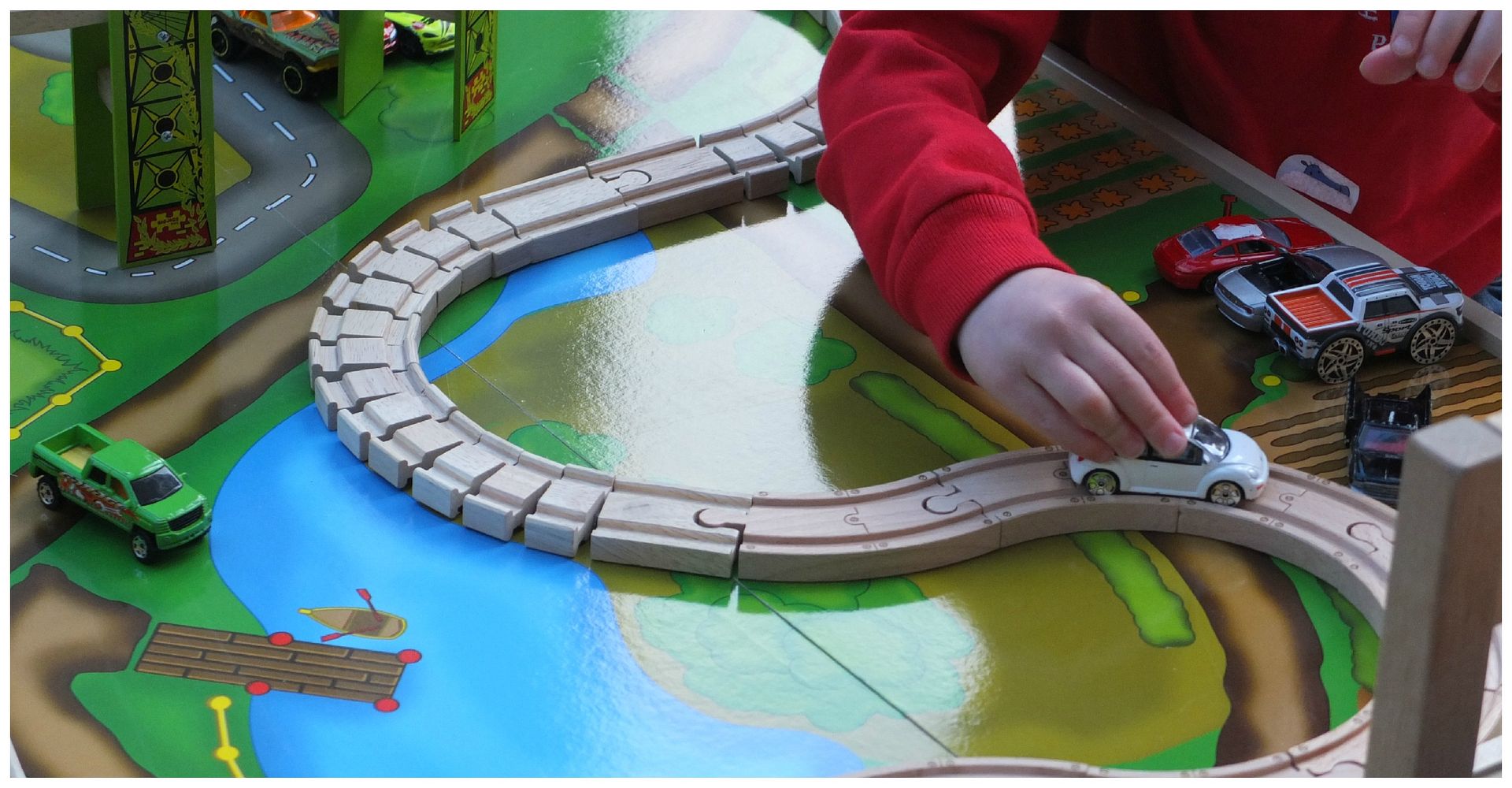 You can find the train table, the high level expansion set (the helter skelter type track above), crazy track and other fantastic train sets from WoodenToyShop.co.uk. I have my eye on the five way engine shed next!
We were sent the train table, straight track and crazy track by Wooden Toy Shop for the purpose of this review