A while ago I wrote about being a 'SIGG Mummy' and the SIGG reusable drinks bottles that we have. That was back in November 2011 and I can honestly say that those bottles are still used on a daily basis. Jack & Hanna take them to school in their lunchboxes as well using them in the house and out and about. Apart from being a little dented from being dropped on numerous occasions they've lasted well and have by far outlived cheaper reusable bottles.
We have now been lucky enough to receive some of the new 'Save the Rainforest' SIGG bottles. SIGG have teamed up with Cuipo (pronounced "Kwee-po") in an effort to save the Panamanian rainforest from deforestation. Cuipo's founders purchased rainforest land in a bid to permanently preserve it by allowing individuals to save the land in small increments, 'one meter at a time'.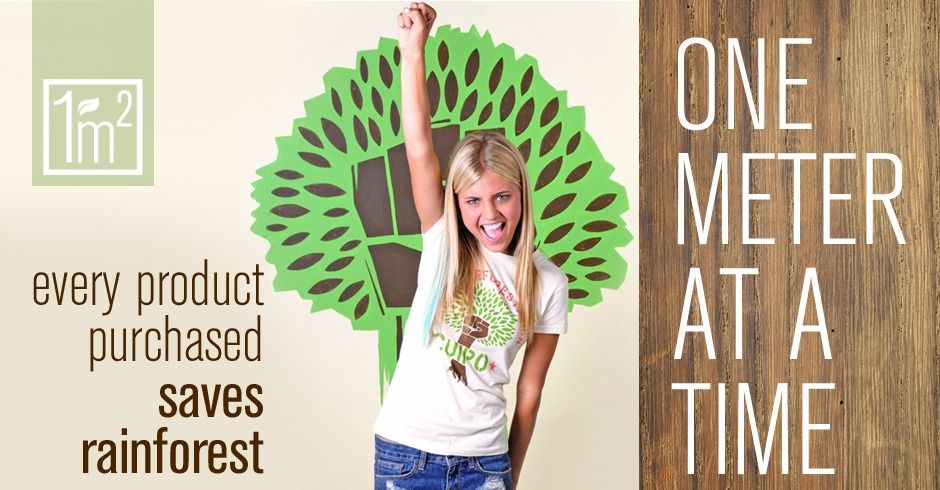 This is where SIGG comes in, as for every reusuable SIGG bottle that you buy you will save one square metre of rainforest via Cuipo. Each bottle has a unique code that can be redeemed on the Cuipo website, and you can even see the piece of land that you've saved on a map.

As it is for all the SIGG bottles, they are of the usual high quality aluminium with flip caps or screw tops, which can also be bought separately and interchanged.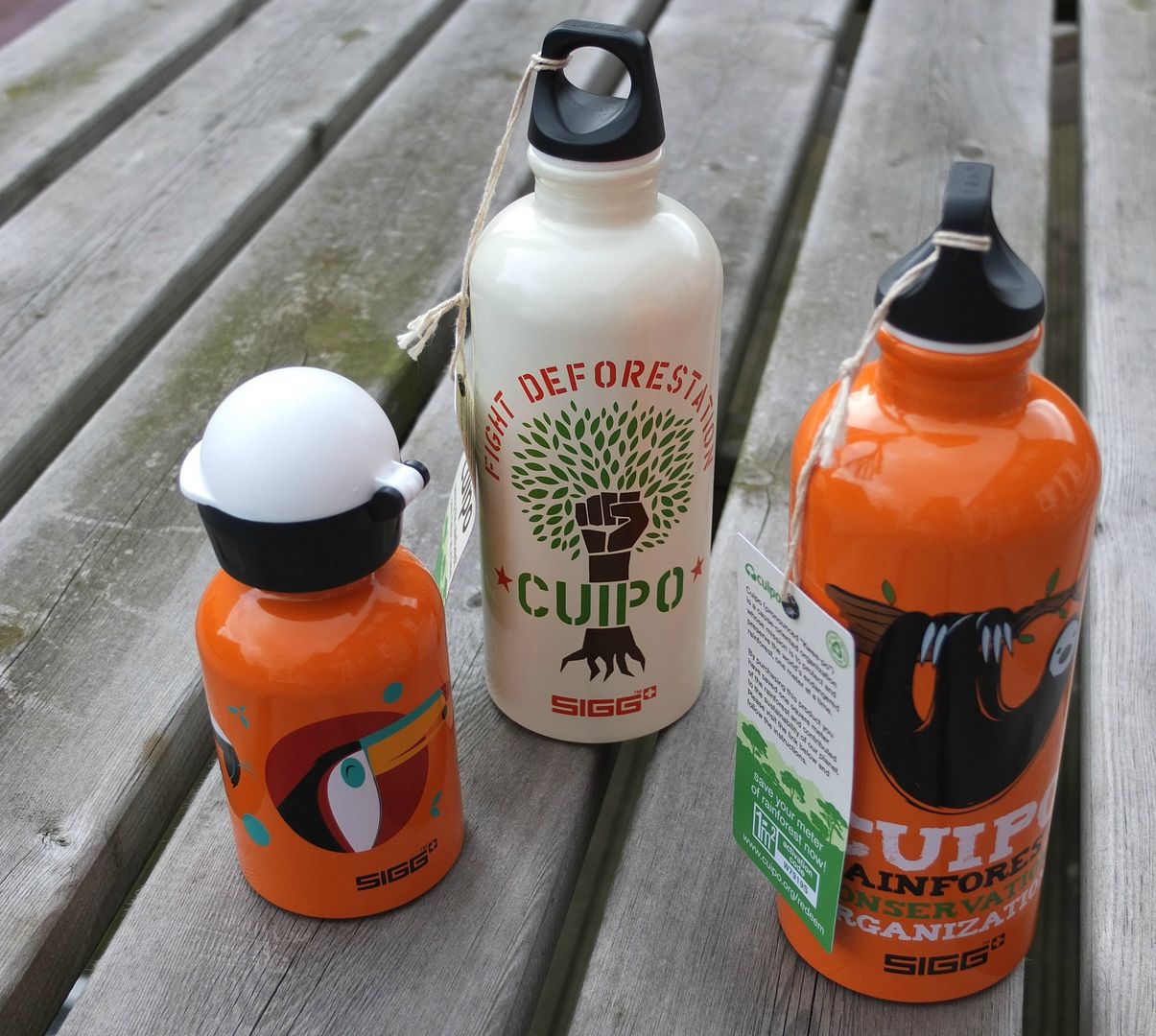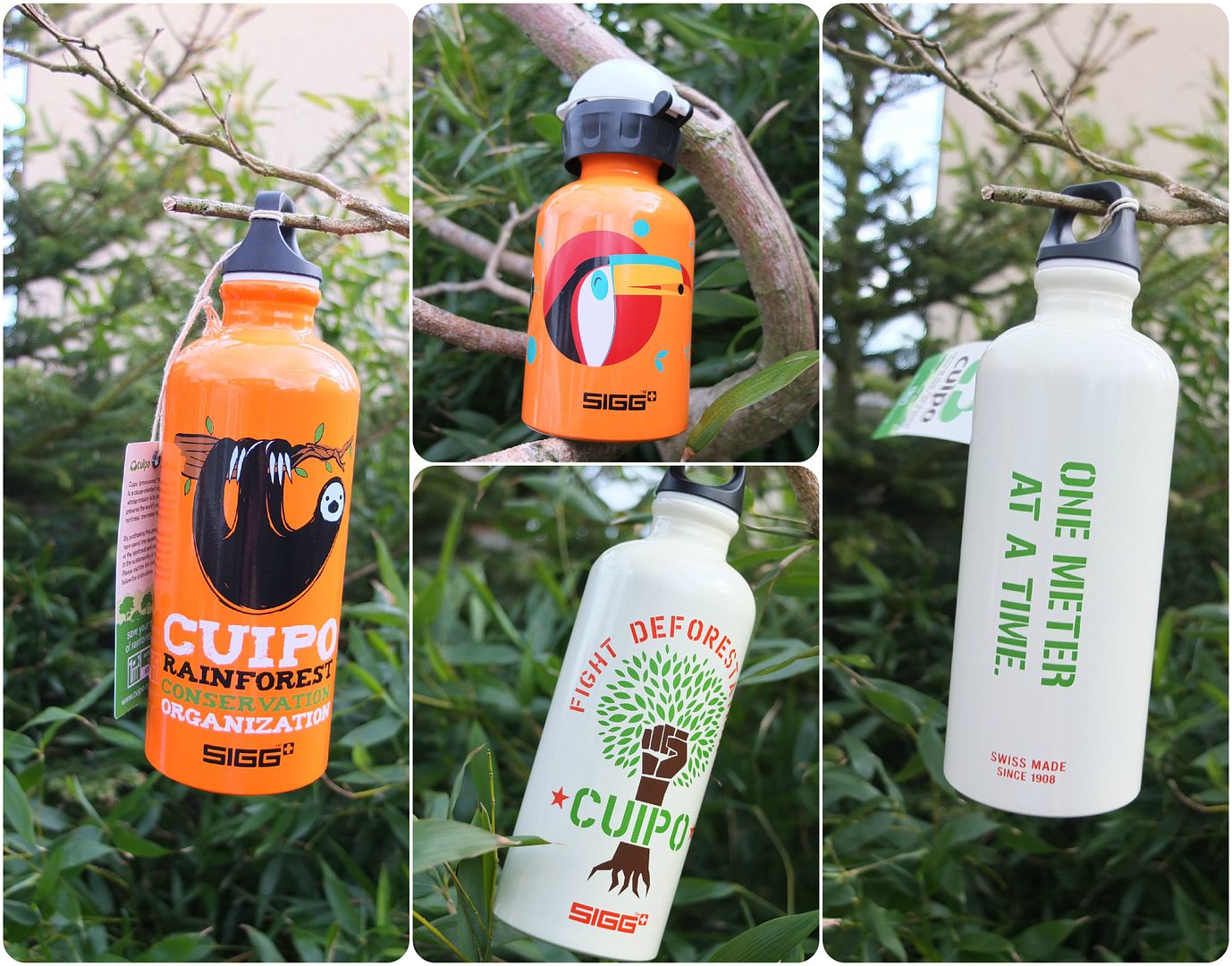 I have been sent 3 SIGG bottles for the purpose of this review