Earlier in the week we had a nice day. Just the one if I remember right. It was warm enough for us not to wear coats, or rather, it wasn't so cold that we had to wear hats, scarves and gloves. The sun was shining and so we made the most of it and planted some seeds that we bought last week. I'm not very green fingered so I'm not expecting prize carrots to show off at the local flower & veg show but a few edible offerings would be nice.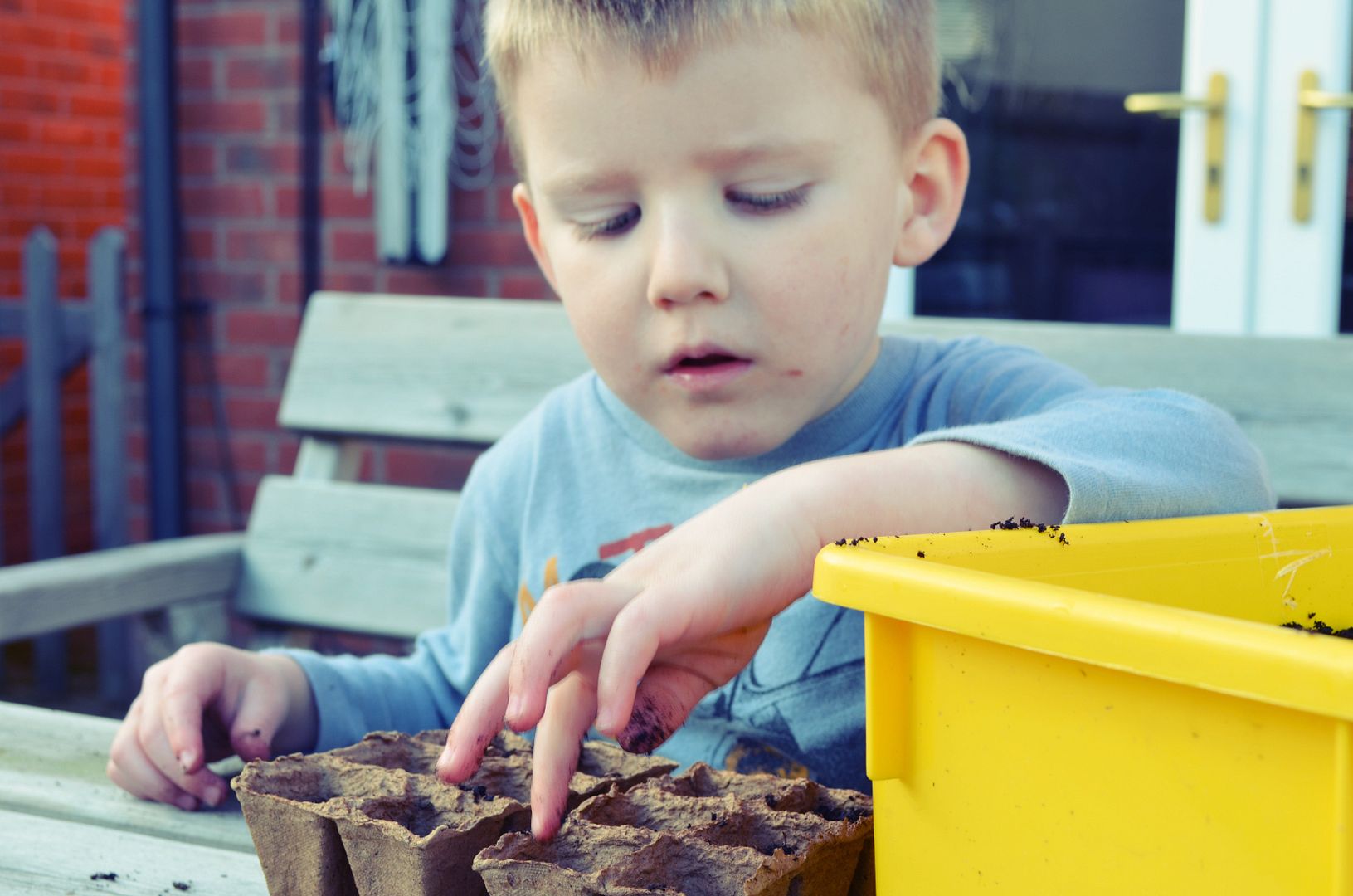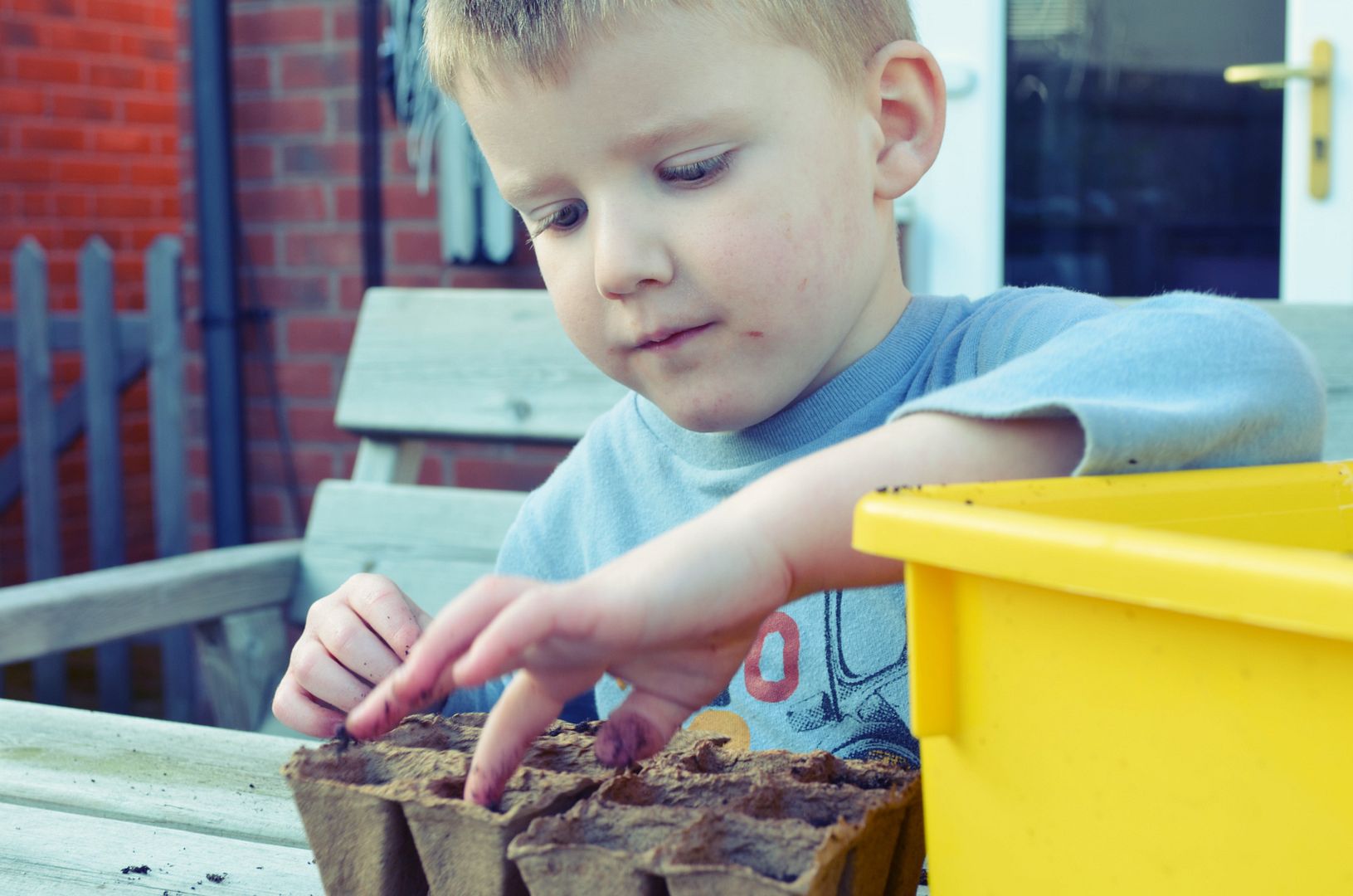 look at that concentration
We've planted beans, carrots, tomatoes, coriander and some salad leaves.