Spring is coming (we hope), so it's time for a good spring clean. To help me in my spring cleaning endeavours I have been sent a Morphy Richards 9 in 1 Steam Cleaner to put through its paces. It claims to be the 'ultimate cleaning tool for your home' so obviously I was interested to see it in action.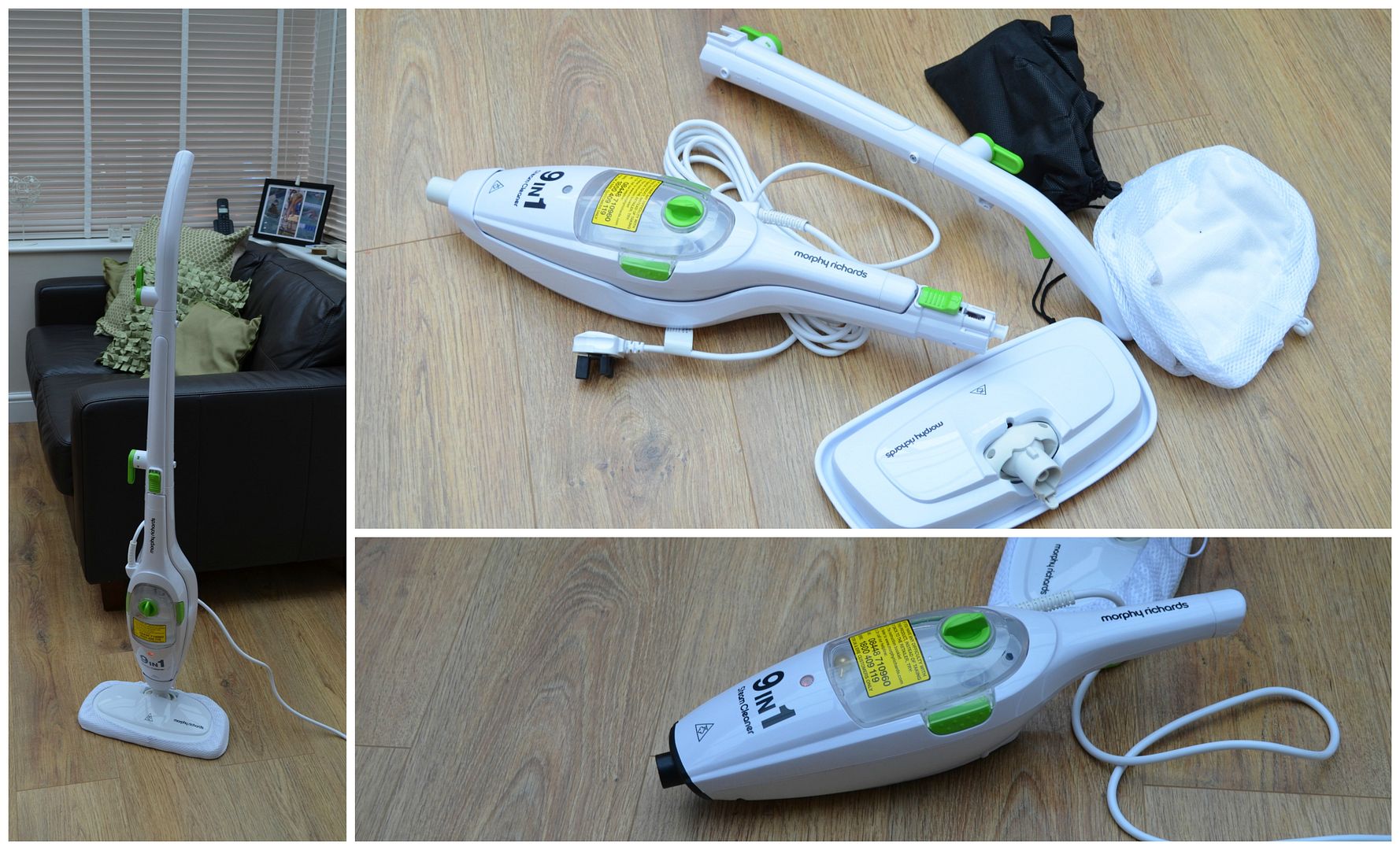 The cleaner comes with a whole range of attachments which, according to the Morphy Richards blog, make it possible to clean the following 9 areas of your home :
Hard floors
Carpets
Work surfaces
Windows
Tiles & Grouting
Oven & Hobs & BBQ's
Upholstery
Taps
Clothes
It can be used as an upright cleaner or handheld, with an easy to fill removable water chamber, on/off button at the back and a trigger to control the steam flow. There is also a handy bag to keep all the attachments in.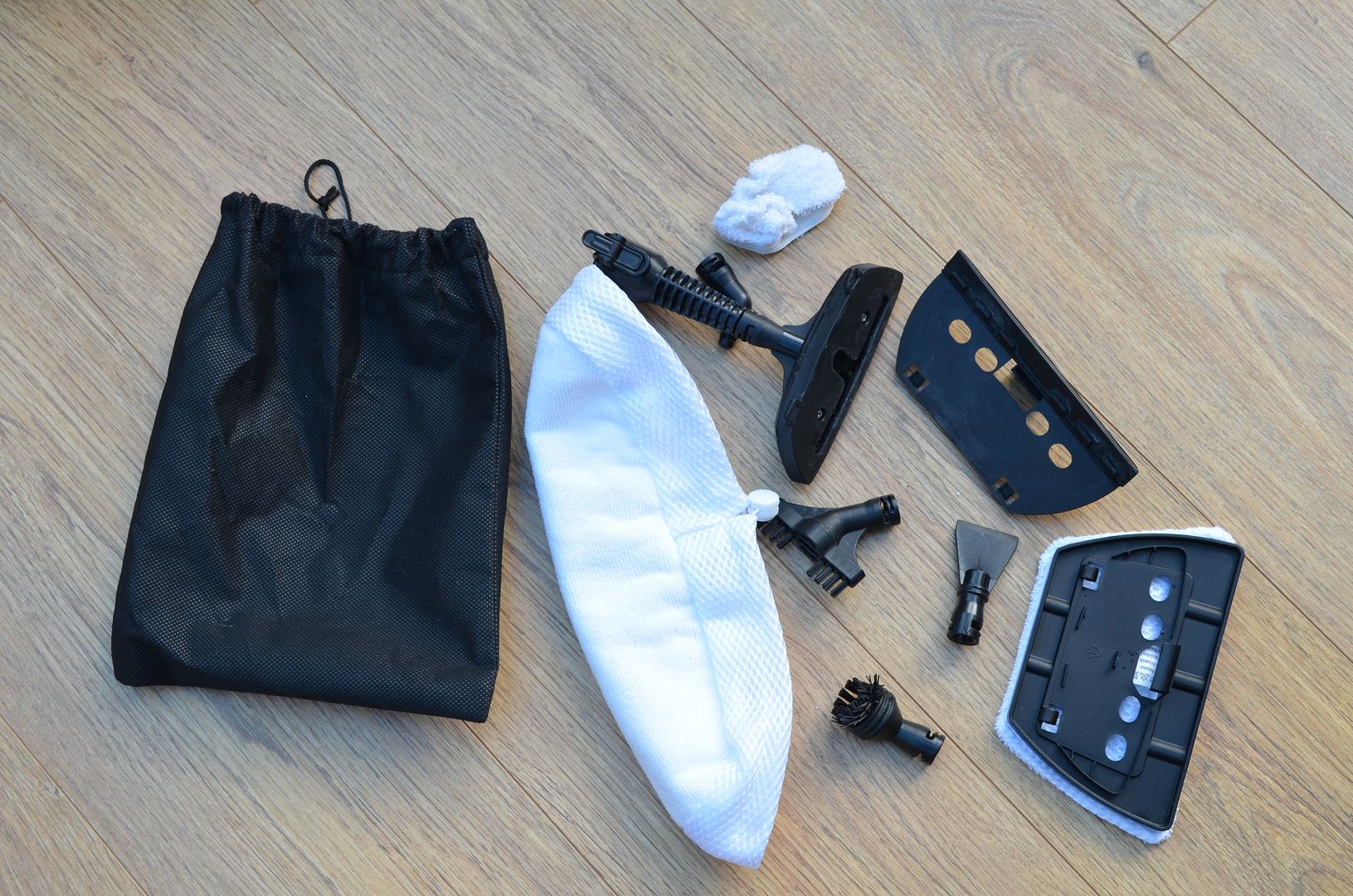 I must say, I was sceptical to read that one piece of equipment could clean all these things but gave it a try, with the following results.
Upholstery
Used as a handheld with the upholstery attachment and elasticated utility cloth, I attempted to remove a mark from an upholstered chair but unfortunately all that seemed to happen was that the chair got very wet, and the mark remained.....and spread a little more :-(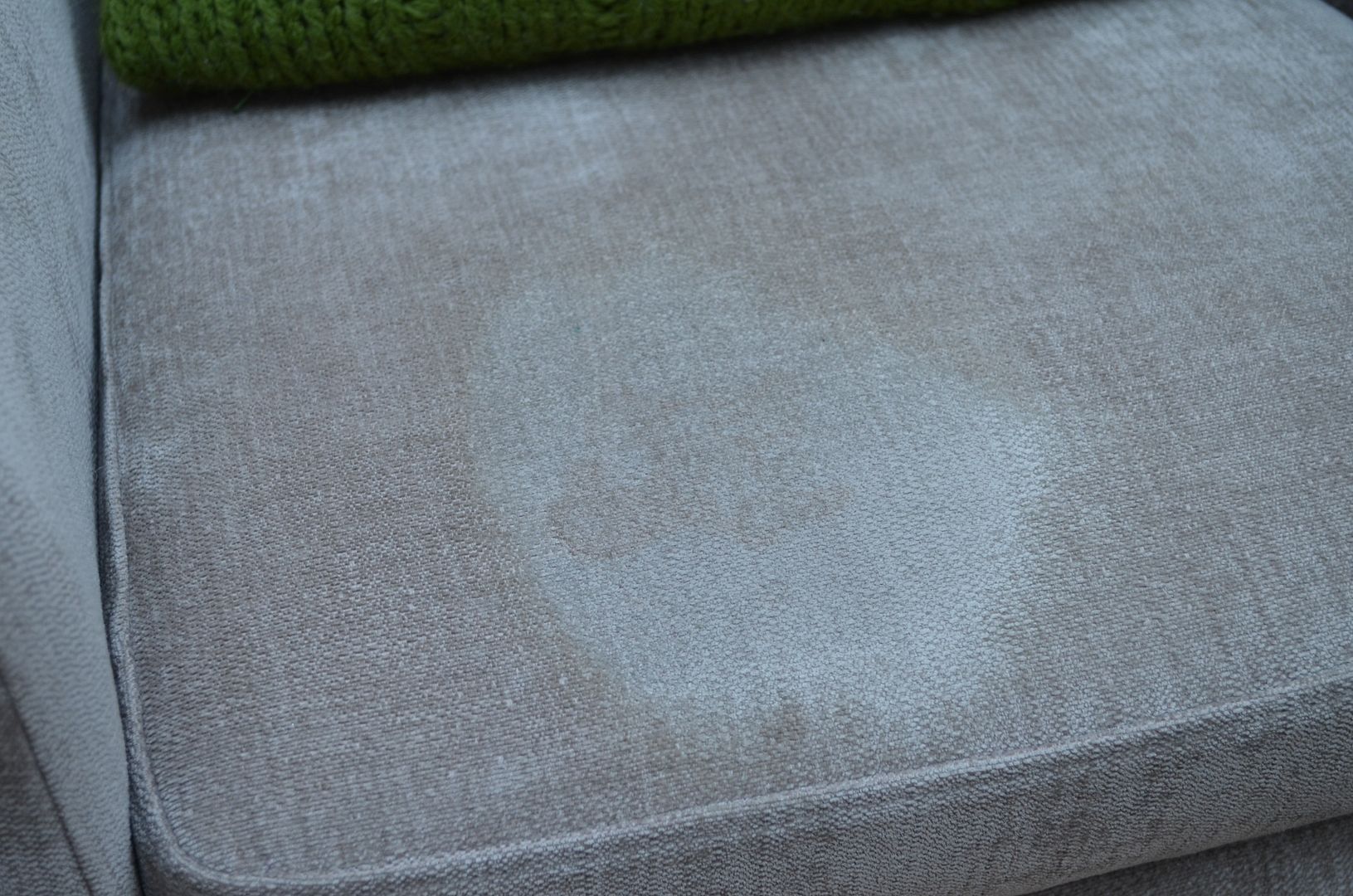 Carpets
Used as the full upright cleaner and carpet glider the steam cleaner is supposed to clean your carpet - it claims to pick up dirt that your vacuum can't. I'm not entirely sure how a machine that emits steam 'picks up' dirt but gave it a go anyway, on a faint stain on our 10 year old beige carpet. Afterwards I couldn't actually see any difference in the stain, maybe I was hoping for too much? The carpet was left with a soggy patch and it was difficult to tell whether it had been 'freshened up' in any way.
Hard floors
Once the cleaner is turned on and steam begins to come out a resistance is built up and it feels quite heavy to push, although this means that it grips to the floor well and removes stubborn marks with ease. The swivel head makes it easy to go into smaller gaps, although the bulky body of the cleaner didn't allow it to go under cupboards. It cleans the floors really well and they're not left wet like a regular mop would.
Windows
We are in a hard water area where we live and the limescale quickly builds up on our shower cubicle doors. Using the squeege attachment I attempted to clean the shower doors. Our shower cubicle is quite small so armed with the handheld cleaner I struggled to operate it in the confined area as it was difficult to get it to the angle needed to apply pressure to the glass with the squeegee. Even cleaning the open door from the outside wasn't simple as not enough pressure could be put onto the glass to allow the steam to be effective. After much effort the limescale was lifted somewhat from the centre of the glass but there was no change around the edges, meaning I would still need to clean with limescale remover afterwards, defeating the purpose.
Tiles & Grouting
This is where I got a bit stressed. My white tiles, although they have a build up of limescale on, are wiped over on a regular, almost daily basis so are not dirty. However, when I again used the rubber squeegee tool on them black water began to drip down the tiles, and I can only assume it was from the squeegee. I then had to use cleaning products to get the black off the tiles.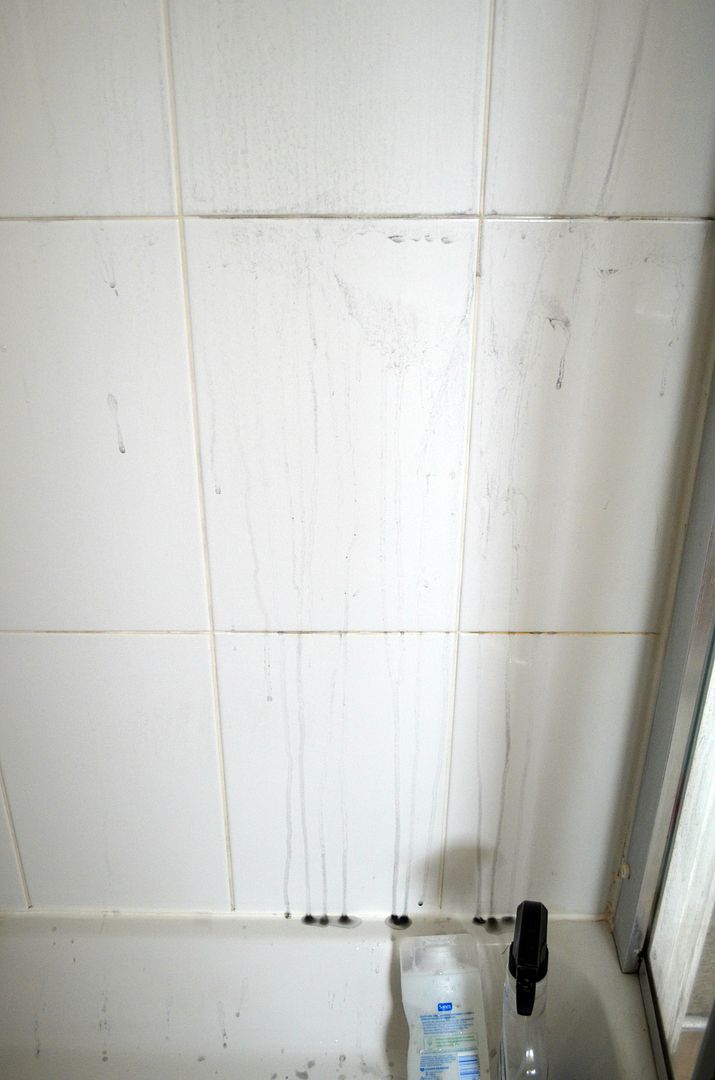 oops!
Oven & Hobs & BBQ's
After the tile incident I was a little reluctant to try it on anything else, but after a few days decided that I would give the steam cleaner a second chance to see if it could redeem itself on our oven door. I'm a little ashamed to show you my oven , but in my defence it is almost 10 years old and gets a battering on an almost daily basis.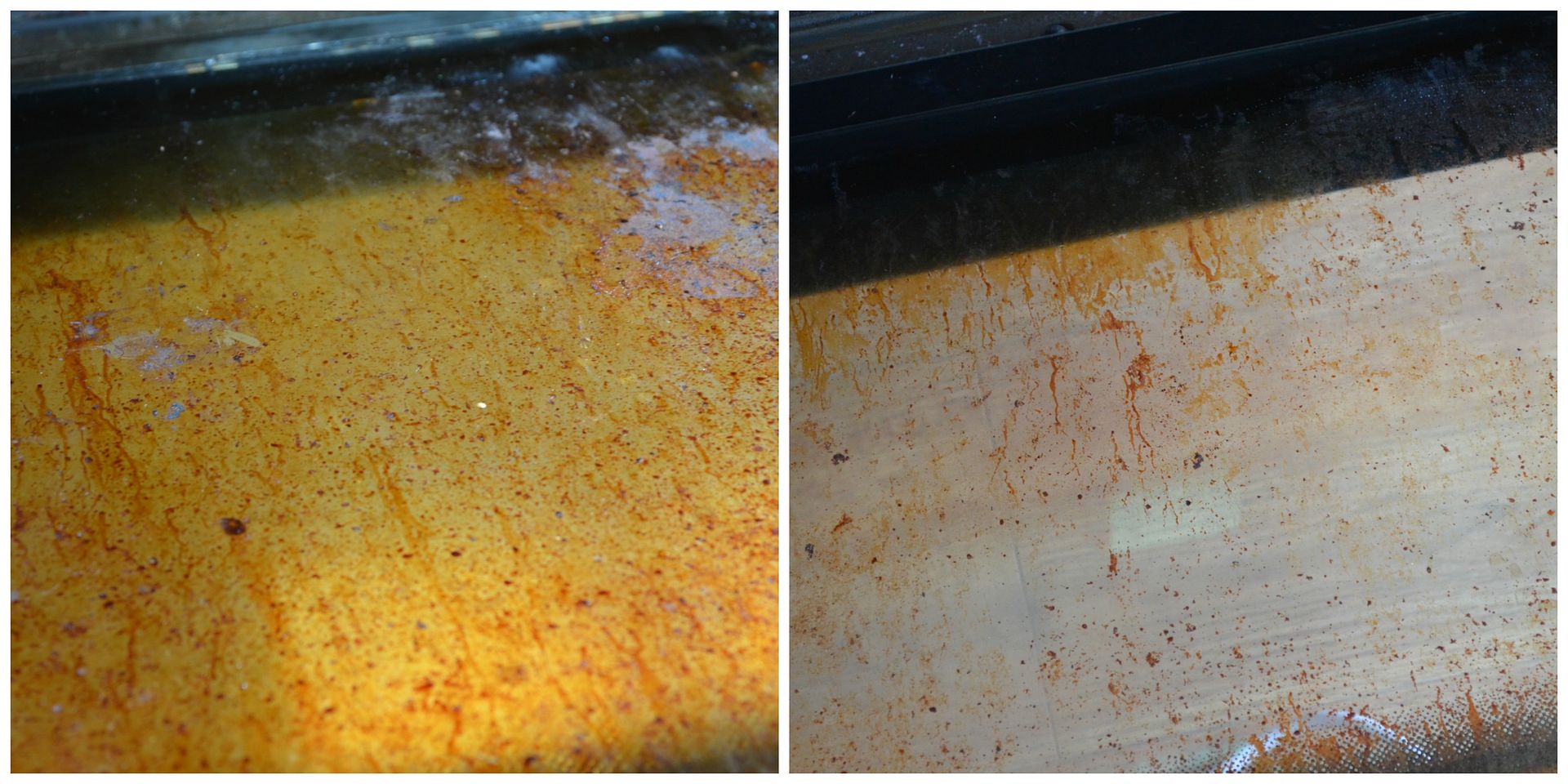 After less than 10 minutes scrubbing with the circular brush attachment it went from this (left) to this (right) - it's not perfect yet, but it's a start.
I'll leave the rest of the door and oven for my husband, as I know he'll be impressed by the performance and I wouldn't like him to miss out on trying it for himself.
Work surfaces
Work surfaces are rarely in need of steam cleaning but there is a tiny gap around the hob where bits get in and it's hard to get them out. Using the angled nozzle a and few quick blasts of steam the gap was free of bits. It's not something that I would do on a regular basis but an occasional deep steam clean of the worktops and gaps will definitely be in order now.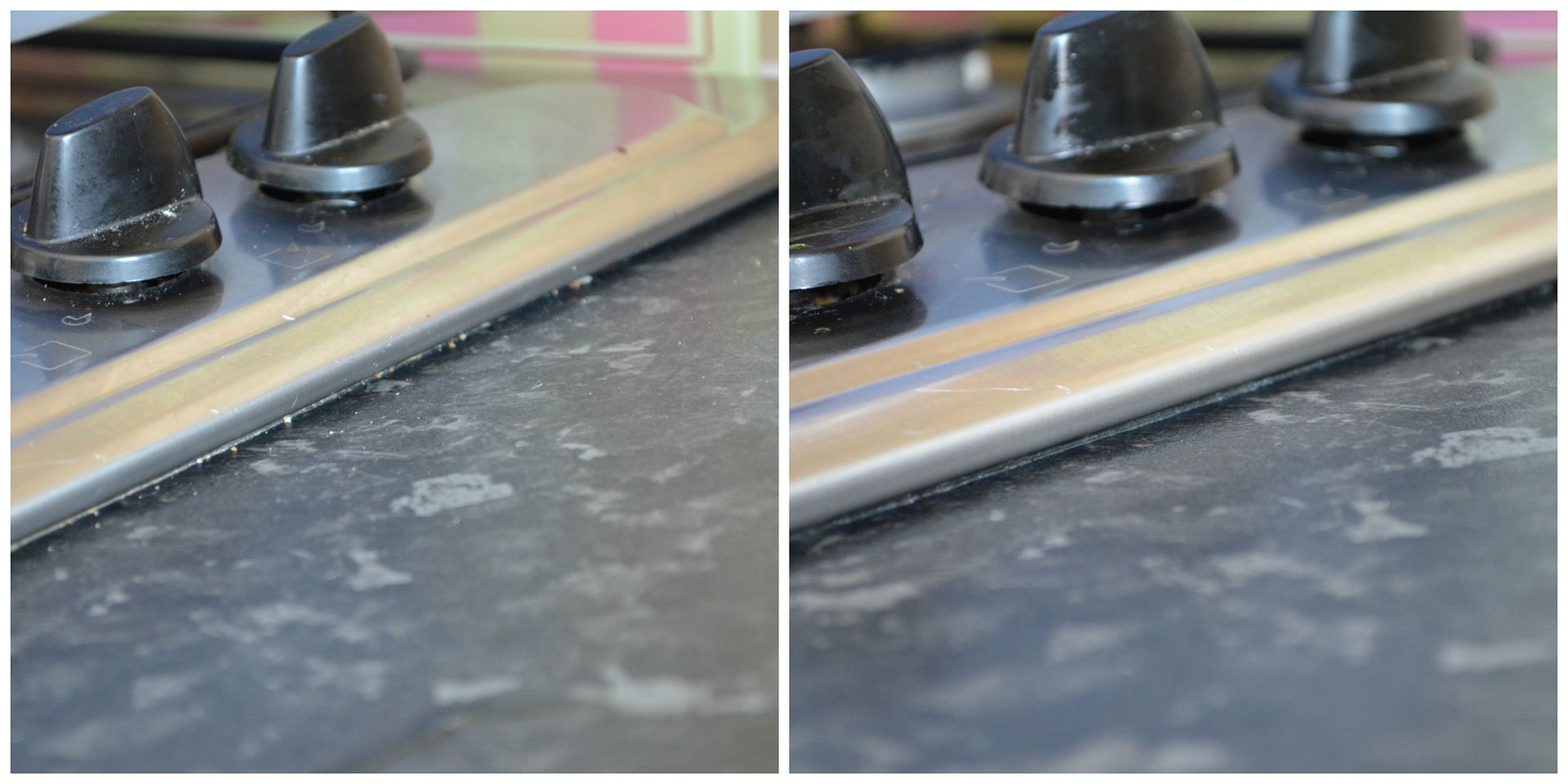 Taps
The bathroom taps don't go long without being cleaned here as, with 3 children and exceptionally hard water, the limescale builds up very quickly. Again I used the angled nozzle and a few blasts around the taps and a wipe over with a dry cloth and they were once again sparkling. The angled nozzle can also be used under the toilet bowl rims.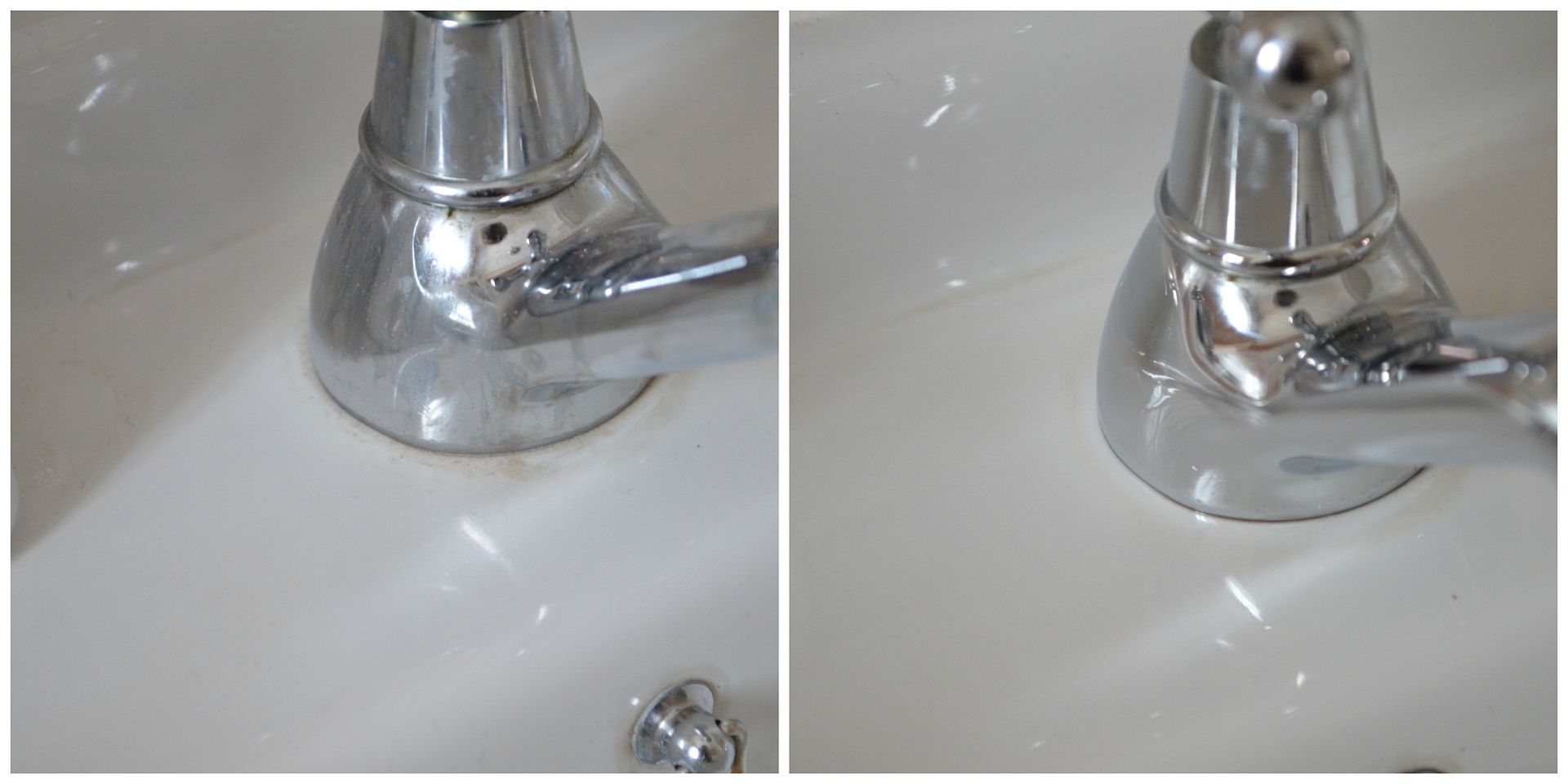 Clothes
Never would I have thought that you could use a floor cleaner to clean your clothes, but apparently you can. There's not a lot in this house that needs dry cleaning, even most of the husband's suits these days are machine washable so I couldn't really put the cleaner through a 'dry clean only' test, however it did fare well getting the creases out of a shirt. I'm not sure the husband will be ditching the iron just yet but it's perfect for freshening up those party dresses!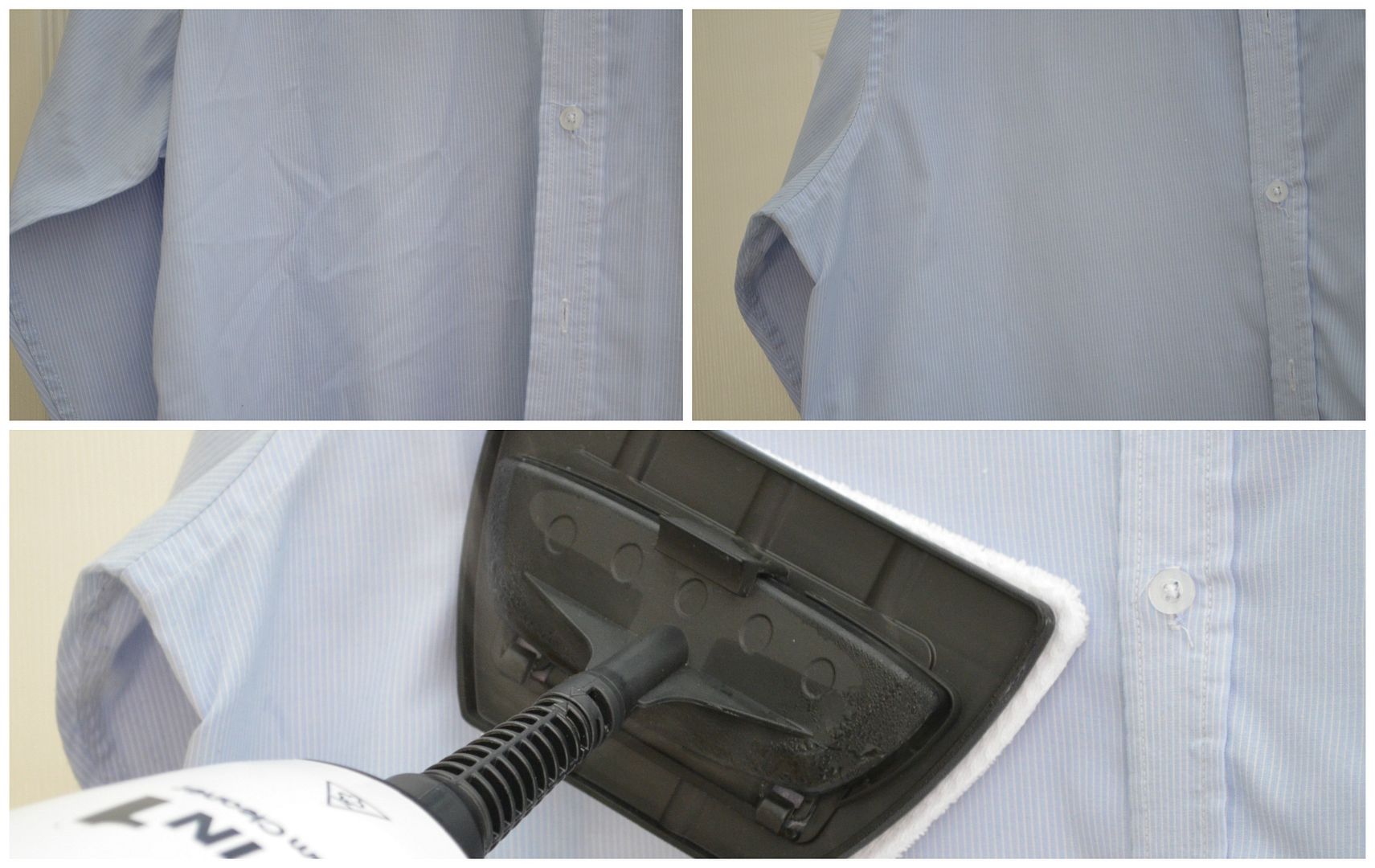 I think Morphy Richards make some big claims with this steam cleaner but unfortunately , in my experience, it doesn't seem to live up to most of these claims. The floor cleaner is great, and so much easier than a traditional mop and the handheld is great for occasional steam cleaning jobs but not something I would use for anything other than floor cleaning on a regular basis.
I was sent the steam cleaner for the purpose of this review