Since Jack had his leg in plaster last Summer he hasn't been too keen to go on his bike. Recently though one his friend's at preschool has been taking his balance bike into school to ride on when they play outside, and Jack wanted to do the same.
Jack isn't the most balanced of children on his feet but his confidence is really building now on his bike. Today, I took him to the lane near our house as he wanted to go down a hill, instead of the usual flat paths that he rides on.
It was great to have the whole road to ride on, as he does tend to swerve this way and that. Looking back at photos of Jack when he first got the bike makes me realise how much he's grown, he had the seat at its lowest then, now it's at the highest!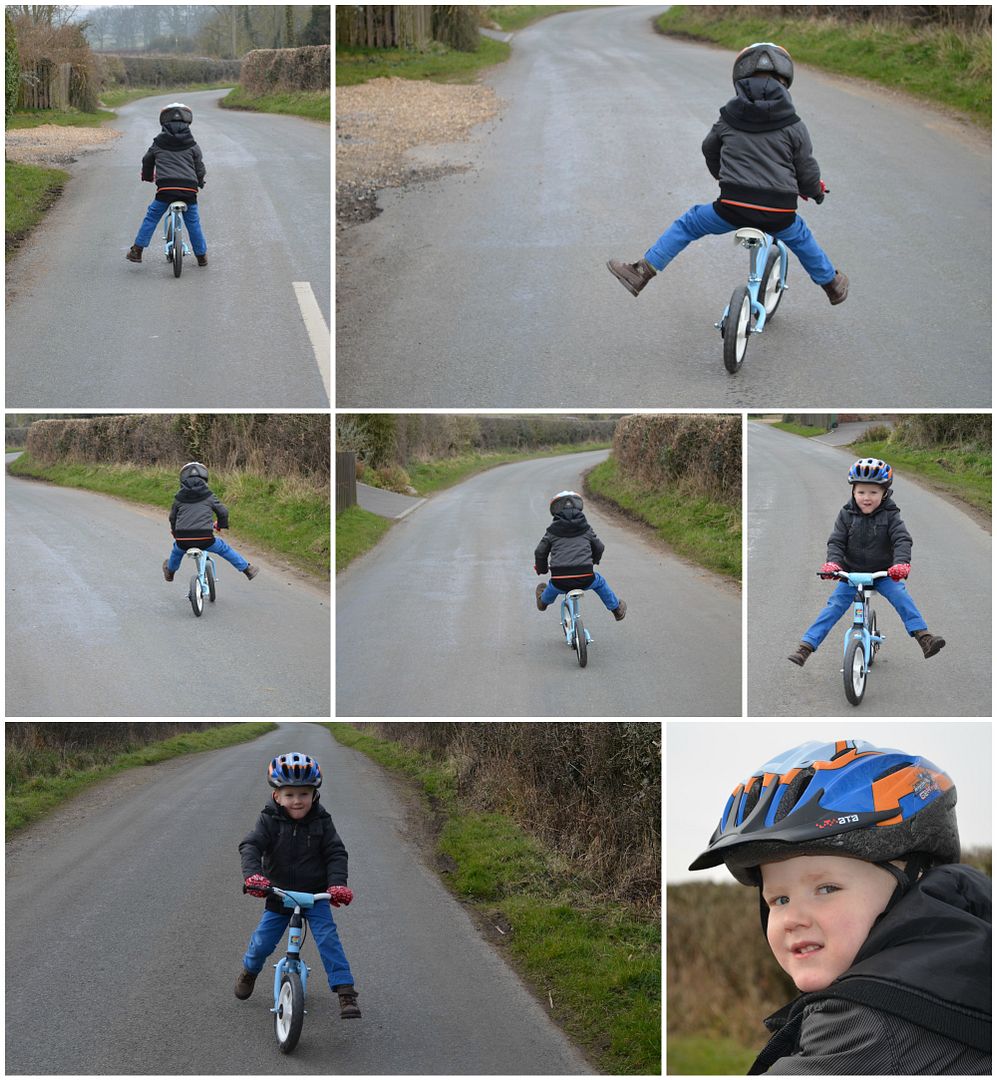 We didn't spot any cows in the fields today but we did stop to have a look in the ditch for a while. Even though there was a nip in the air it was nice to get out and about without having to bundle up in loads of layers. Roll on the warmer weather.