I received a lovely surprise from Hotel Chocolat last week when a box of their Mother's Day chocolates landed on the doorstep.
The 'All About Mum' selection is a whopping box of 26 chocolates. Most of them are heart shaped and decorated with pretty colours that are hard to resist. The selection includes milk, white and dark chocolates, some of them truffles, some pralines and a particularly tangy lemon berry tart.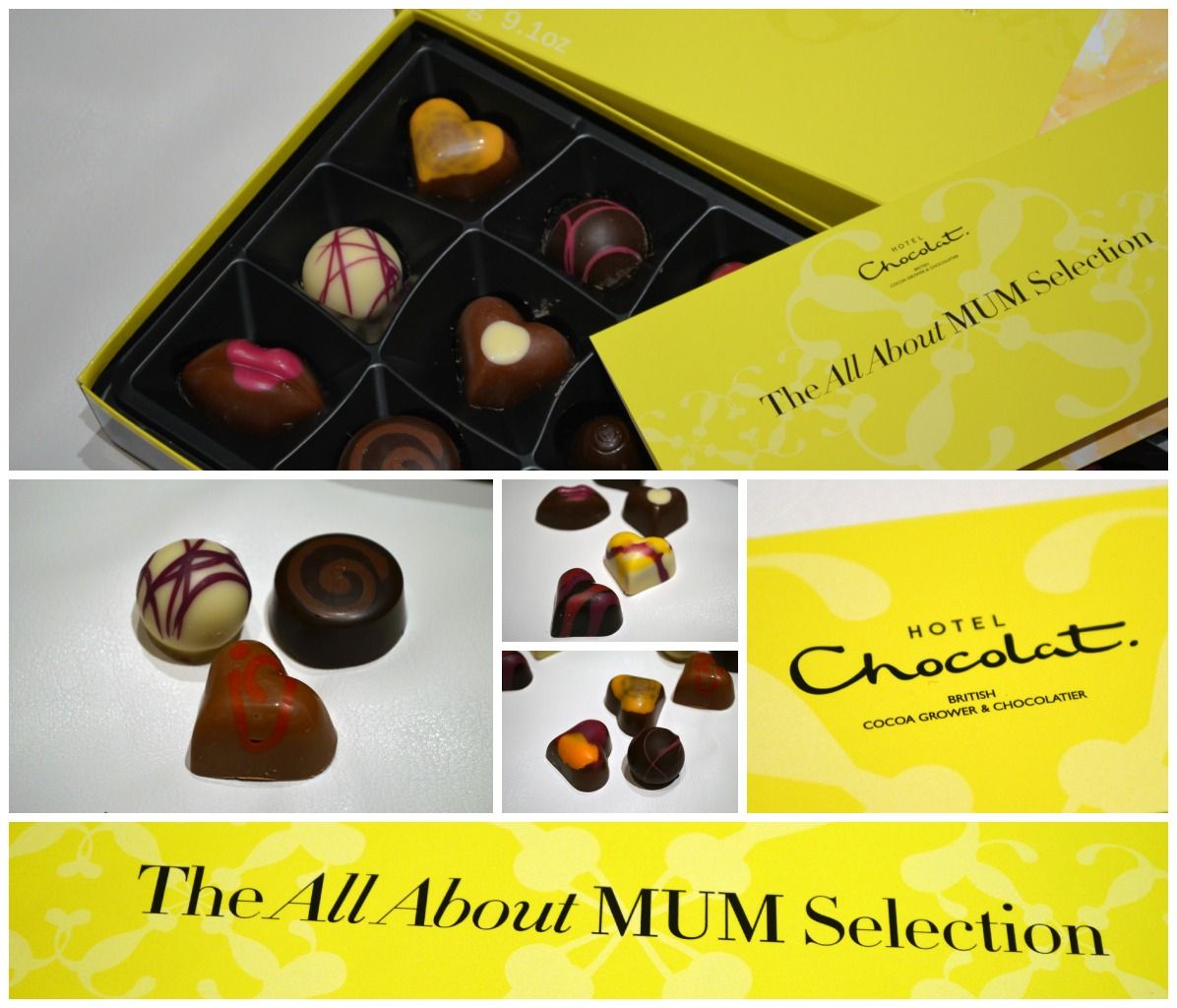 I'm not a fan of assorted boxed chocolates as I don't really like many of the traditional flavours, however looking at the list of contents for this box I think I would be hard pushed to find one that I didn't like. I would've liked to see some nuts, and could've lived without the marzipan but on the whole they were a lovely box of chocolates that I was happy to be the recipient of.
I was sent the chocolates for the purpose of this review