Last week I was invited to attend a cooking masterclass in London hosted by Finish Quantum. The chef for the day was the very young and very beautiful Florence Knight, head chef at London's Polpetto Restaurant. During the day we watched, we listened, we chopped and we ate our way through 4 courses, cooked right in front of us. I was joined by some very lovely fellow food bloggers, see if you can spot any familiar faces.
Look there's me in the black looking on intently *cough*
My favourite course had to be the delicious and creamy Burrata, a combination of Mozzarella and cream, which was served with blood oranges and a herb dressing. The taste was amazing and I'm desperate to find somewhere local that sells it so I can wow others with the flavours.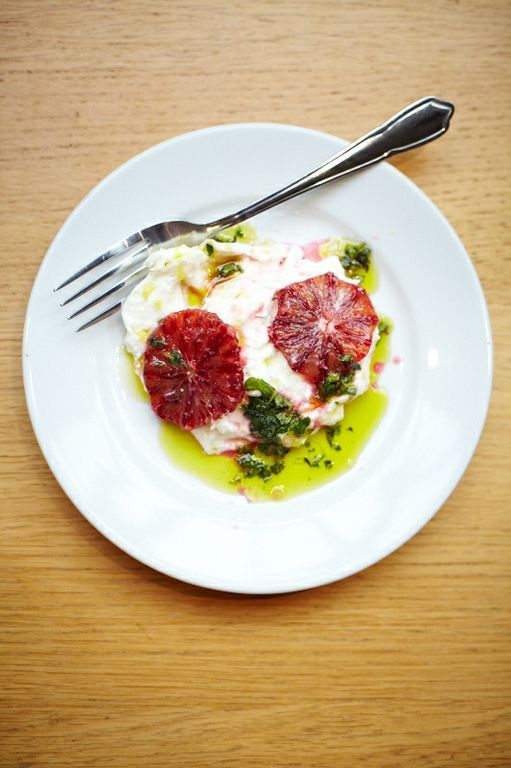 My least favourite course had to be the Octopus. I was prepared to give it a try even though it didn't appeal to me in the slightest, however both the texture and taste was too much for me....NEVER AGAIN!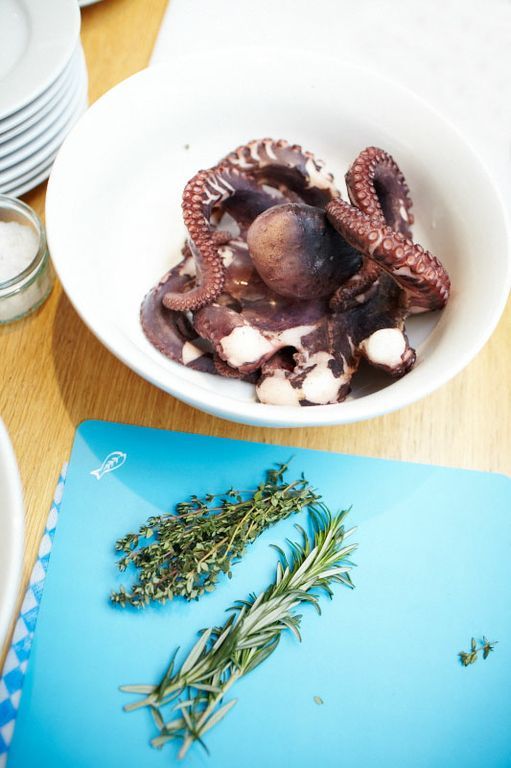 Thankfully we had our individual Tiramisu's, which we'd made earlier in the day, to take the taste of the Octopus away.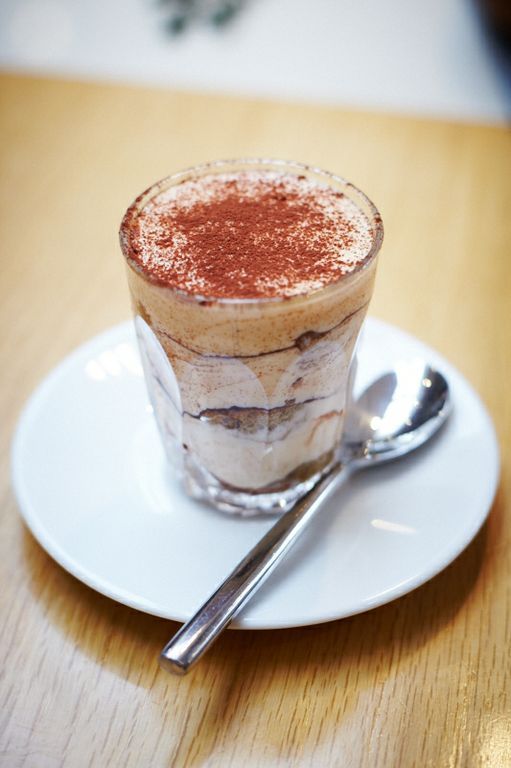 Of course, all of this doesn't come without something back from us Bloggers. The very lovely people at Finish wanted to hear our views on their product. A few weeks ago we were sent a sample of their Powerball Dishwasher tablets which, to be honest, didn't seem to fare any better than my regular Asda brand. Then we were sent a pack of the new Power Gel tablets and instructed to use them on anything and everything. I banned the husband from hand-washing heavily stained pans and we threw everything at the dishwasher - dried on soup, hot chocolate &
cappuccino cups
, baked on tomato sauce, saucepans used for home-made jam and caramel sauce to name but a few. The results were amazing and so far the tablets have beaten everything that we've thrown at them, apart from a very well used tin used for roasted vegetables. I now take great pleasure in opening the dishwasher door at the end of each cycle and commenting on how clean everything is, I swear the glasses come out shinier each time they're washed. The inside of the dishwasher is even joining in and sparkling like it has never sparkled before.
There's no way I will ever go back to my old dishwasher tablets now I've tried these out and seen the results
for myself
.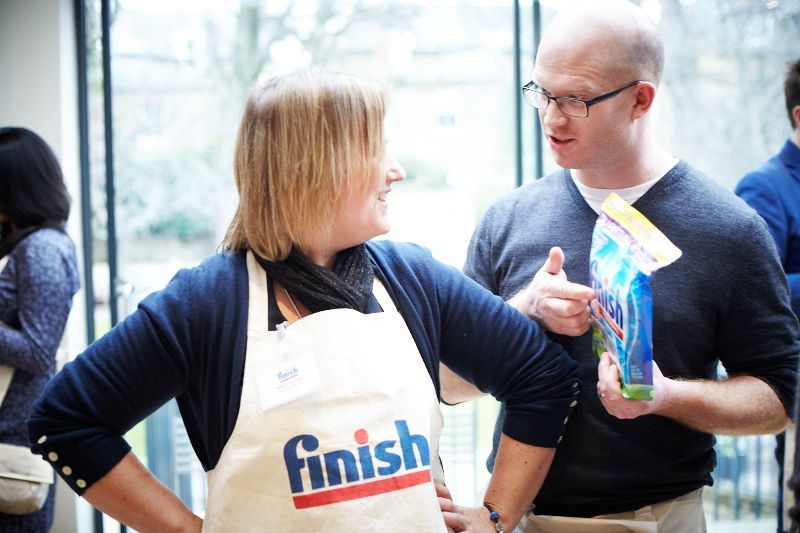 Ooh look, there's Danny from Food Urchin trying to flog me a pack of Finish Quantum.
There's me waffling on about the best way to stack a dishwasher - the shame!
I was paid to attend the Masterclass and my travel expenses were reimbursed. I have also received some Finish Quantum to review - all opinions are my own.