It's been a while since we've done any science experiments here, but after seeing the snow volcano on Science Sparks last week it would be a shame not to give it a go before the snow disappeared for good.
At Christmas I bought a bottle of Chambord raspberry liquor and once empty (it didn't last long!) I washed the bottle out and left it on the shelf, knowing that it would come in handy one day. It was a perfect size for the volcano, wide at the bottom with a narrow neck.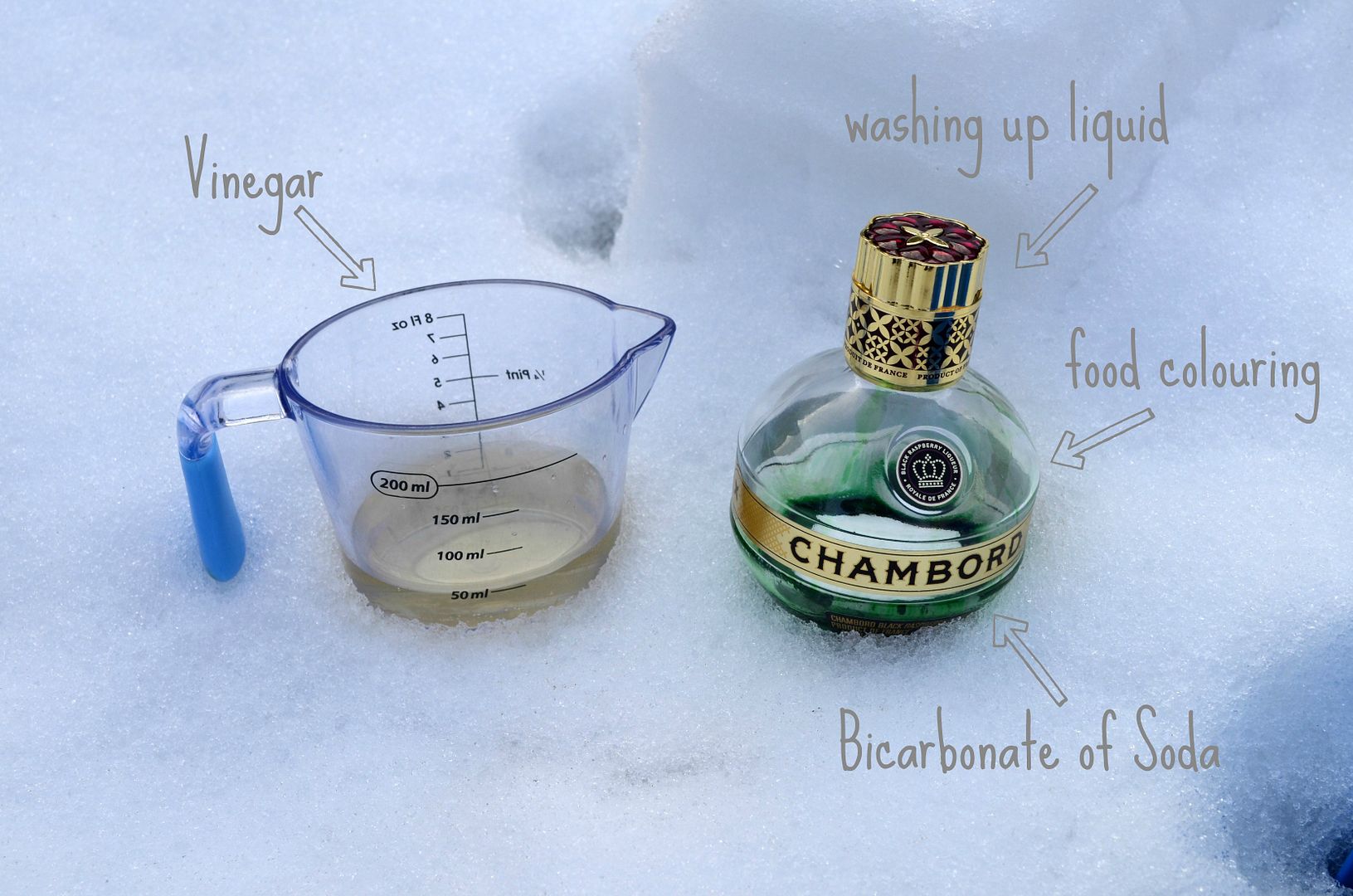 I added some food colouring (we opted for green), washing up liquid and bicarbonate of soda and the boys then buried it in the snow. I poured vinegar in the bottle, and we waited....
For more science experiments pop over to the fabulous Science Sparks