My 10 year old daughter is a keen swimmer, currently training 5 times per week. It's an expensive business, there's monthly training fees, gala entry fees and not to mention the kit that she needs - swimsuits, tracksuits, bags, hats, goggles, fins and floats. It all mounts up, so when I was contacted by Mailsports swim specialists to ask if I wanted to review an item from their range it couldn't have come at a better time.
Hanna had only recently acquired a new swimsuit and goggles at one of the many galas that she'd been to but had just been asked to provide a new piece of training gear - hand paddles. These are worn on the hands
to help teach swimmers to adopt the correct palm position and thus improving their stroke. Mailsports have a variety of hand paddles but we chose the Finis Agility Paddles as we had been advised that the strapless ones were best.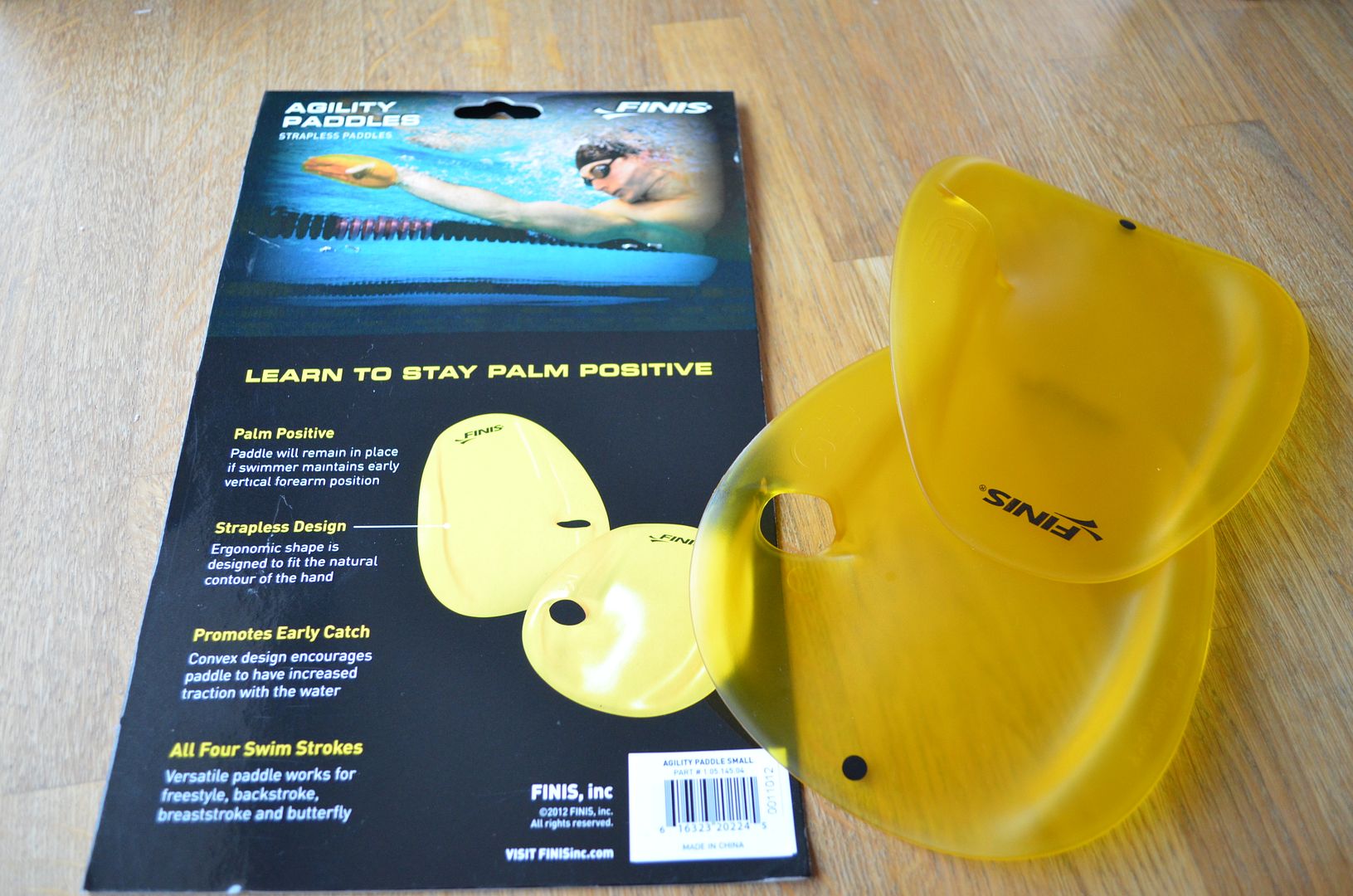 She is over the moon with the paddles and hopefully they'll help her perfect her strokes for the upcoming galas.
If you have a little fish in your family, or are indeed a bit of a fish yourself then Mailsports have swimwear and accessories for men, women and children, including performance wear and goggles.
I was sent the paddles for the purpose of this review