I recently ran a competition for Lovetub and they promised to send me some of their lovely puddings to try out. This week they arrived and we couldn't wait to get stuck in.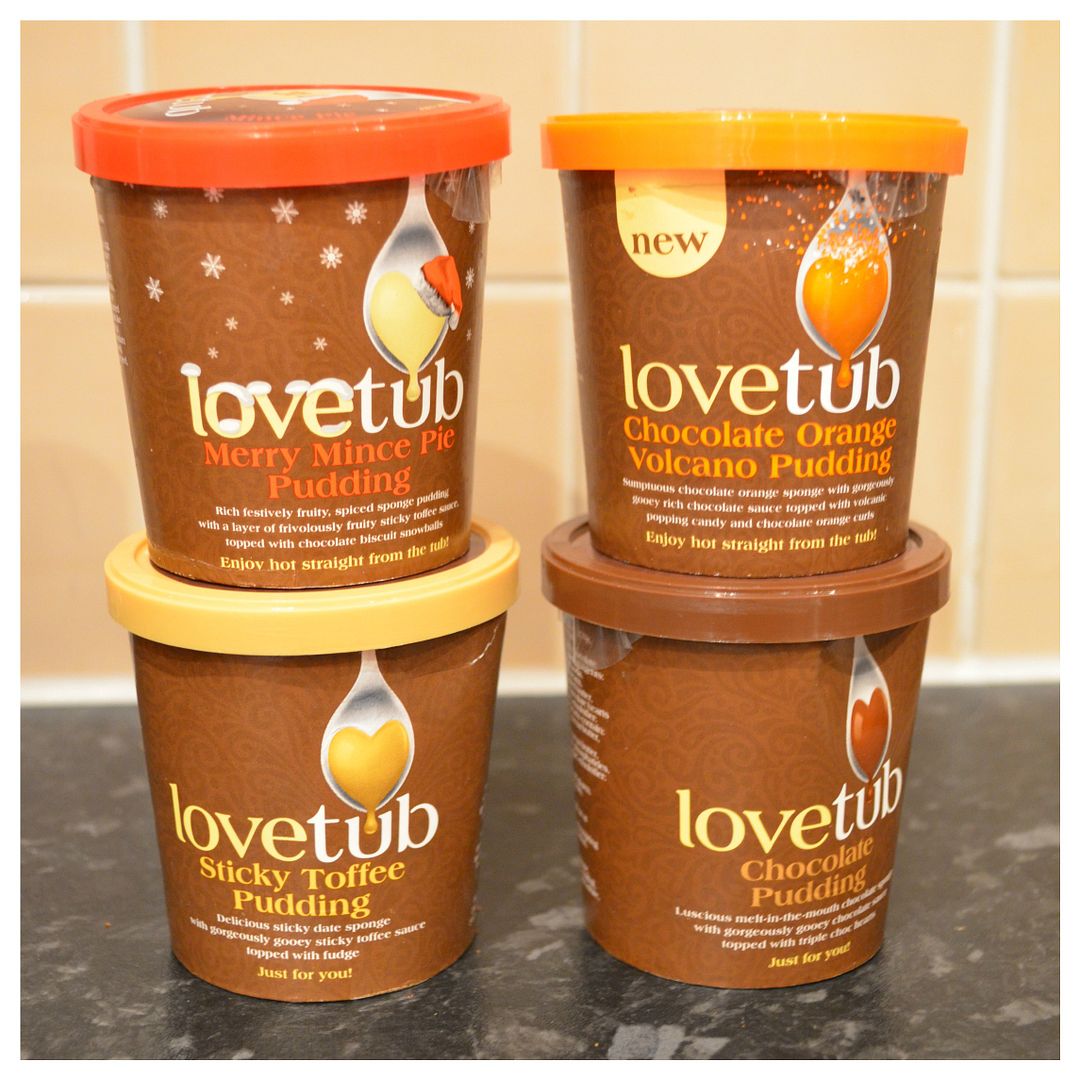 They need just 30 seconds in the microwave and can be eaten straight from the tub. They come in four delicious flavours : Chocolate, Chocolate Orange Volcano, Sticky Toffee and Merry Mince Pie.
Well, what can I say....I tried the Merry Mince Pie Pudding and I have to say it was gorgeous - a cross between mince pie, sticky toffee pudding and Christmas pudding and brandy butter! It was very sweet so I had some Greek yoghurt with mine to counteract some of the sweetness. The kids tried the other flavours and loved all of them. They received comments such as 'WOW', 'Mmmmm', 'Beautiful' and 'Mwaaaah' so I guess you can say they were a big hit.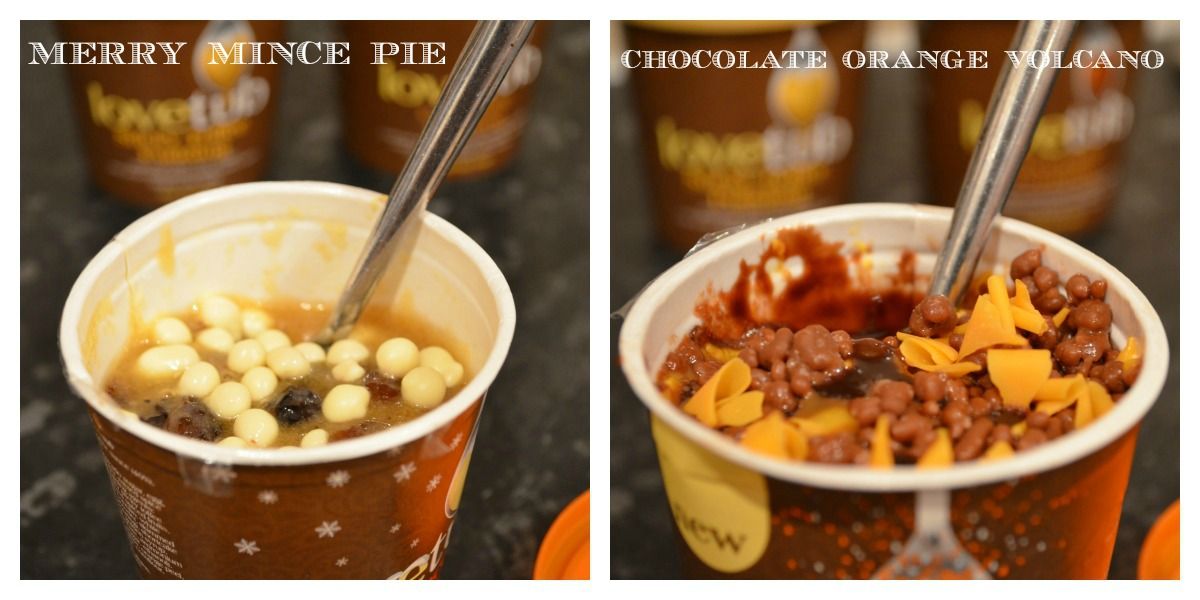 I am so impressed with these that I'm seriously considering buying some of them for Christmas day desserts. They retail at £1.29 each but I noticed that Sainsbury's has the chocolate orange flavour for 2 for £2 at the moment. You can also head over to Lovetub's Facebook page for the chance of winning a free pot, or money off vouchers.
I was sent a selection of Lovetub puddings for the purpose of this review