I haven't got around to making my gingerbread house yet but I know others have so I'm opening up the linky so everyone can add theirs as and when they make them
I made a Christmas Gingerbread house last year and Susan commented that she would like to give one a go this year, and so began our year of making Gingerbread houses in preparation for 'The Big One'.
We made houses for Valentines, Easter and Halloween to work on our techniques and find out what worked best for us, in the hope that our Christmas creations will be perfect!
There is another Linky being hosted by Angie at Cakes Photos Life as well as a competition, and you can also join in with the One Ingredient Challenge with Laura & Nazima too, as the ingredient is ginger.
If you're looking for a good gingerbread recipe then Tesco have one on their website that I always use, and they also have a downloadable template. Angie used the Baking Mad recipe which you could try out instead.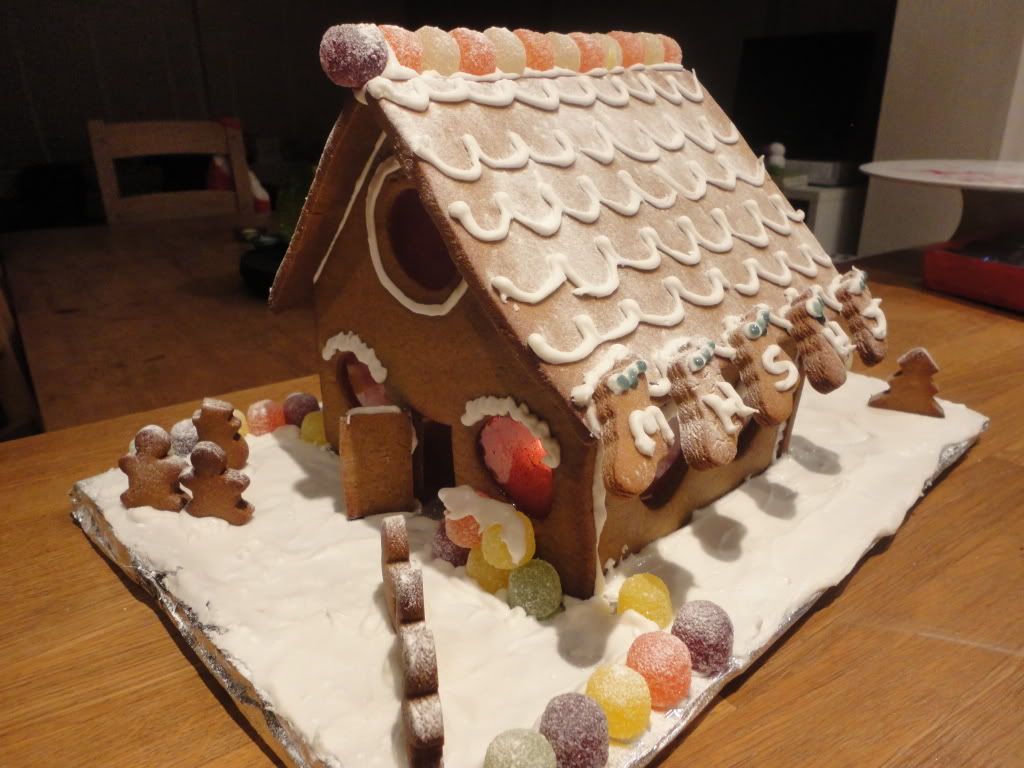 Gingerbread House 2011