It's not long until the big day now and I feel quite prepared, although I have that same feeling at the pit of my stomach that I have whenever I go on holiday, the feeling that I've forgotten something, and something big.
With the help of Dunelm's Christmas range I know I've got the dinner table covered though (no pun intended), and have been sent a few items to make it look pretty. I've decided to go with a silver colour scheme this year, with silver charger plates, silver holly tablecloth and matching napkins and silver crackers.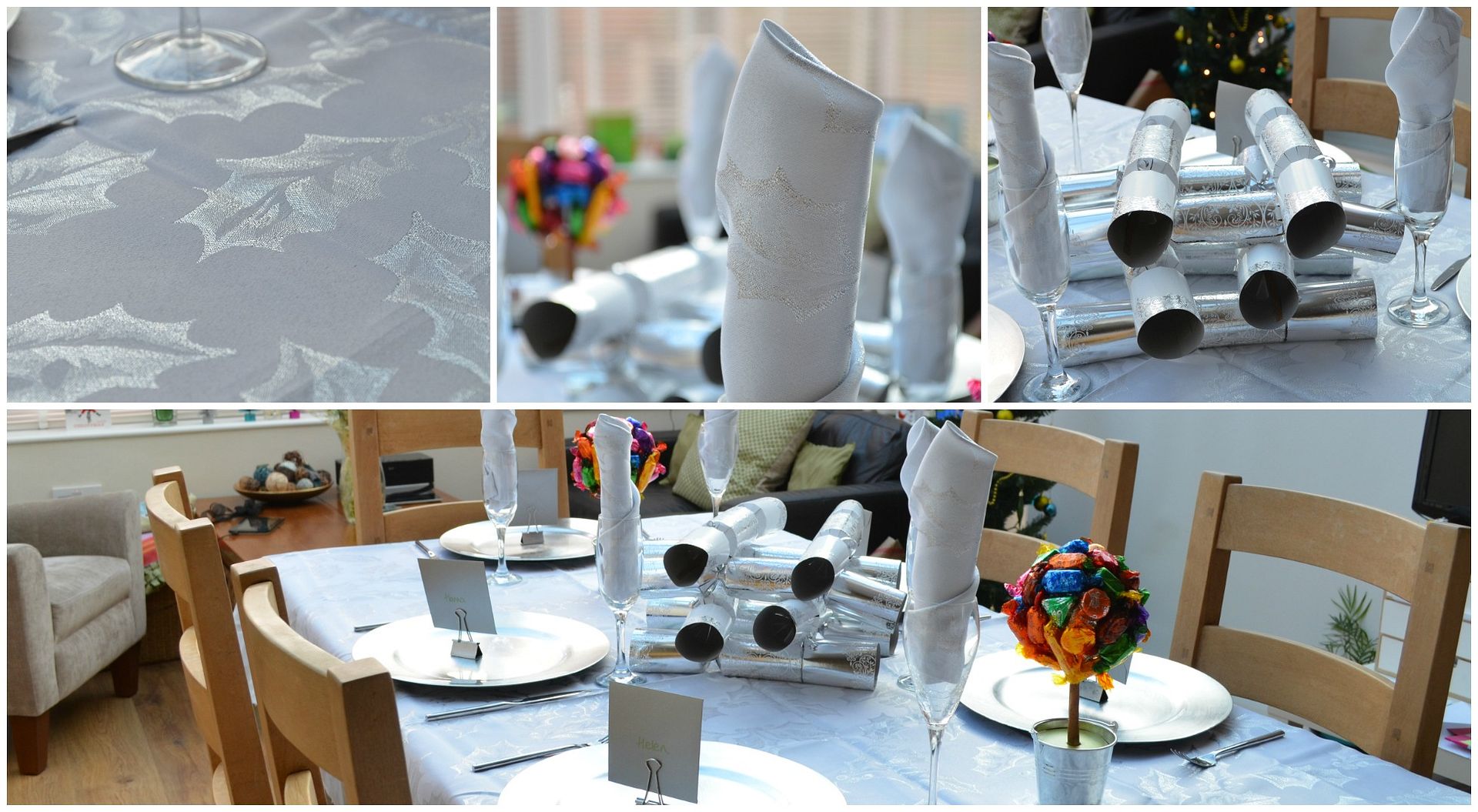 As I'm catering for 11 of us this year all I need to do now is make sure that I can find 11 plates and 11 sets of cutlery and glasses that (hopefully) match.
The charger plates are priced at just 99p each, tablecloth £8.99, napkins £3.99 (for 4) and crackers £4.99 (for 12). The machine washable holly print tablecloth and napkins are part of a range that also includes table runner and placemats. The reasonably priced deluxe crackers have gifts such as pens, nail clippers, tweezers, dice and marbles in, perfect to keep the adults and kids entertained whilst they're waiting for dinner to be served.
I was sent the above items as part of being a Dunelm Blogger.