Kerry (aka Multiple Mummy) started blogging around the same time that I did and we soon started tweeting each other and following each others blogs. She tragically suffered a brain haemorrhage in the Summer and has been very poorly ever since. She's been fighting extremely hard and barely a day goes by that I don't think about her and her lovely family. Liska from New Mum Online has come up with the idea of showing our support for Kerry across the blogging world,
So I ask that you hand over your blog and your heart, on Saturday 24th November and let thoughts of Kerry, aka Multiple Mummy ripple through the cyber waves.

Let us all say a coordinated prayer for her at 10 p.m. on Saturday 24th November.
Of course if you are not religious and do not pray, then medidate, or make a wish, or do what feels right for you.

Please if you can, do a dedicated blog post to her on Saturday so that she has her own HEALING CORNER of the world wide web on Saturday...
I first met Kerry at a Vtech event in the summer of 2011 and one thing I quickly learnt about her is that she's always got a smile on her face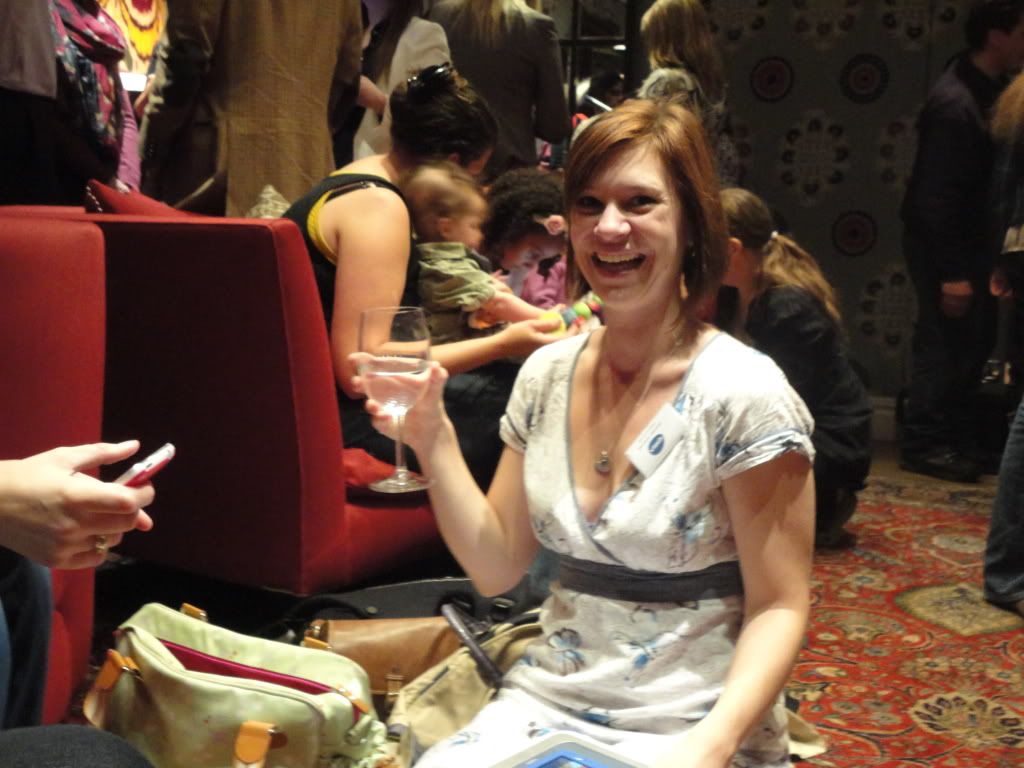 I met Kerry again later that year at the Tots100 Butlin's party where we spent part of the afternoon together decorating a Christmas tree as part of 'Team C'
Later on we shared a lovely, but very hectic, family meal at a pizza restaurant with Emma & The Boy and Me and all of our husband's AND children - all ten of them (children, not husband's), and we were squeezed around tables more suited to two families of four - it was a lot of fun though and great to meet all the faces from the blogs.
In the evening we all went for a meal and a few drinks and it was nice to catch up and put the world to rights over late drinks in the hotel bar.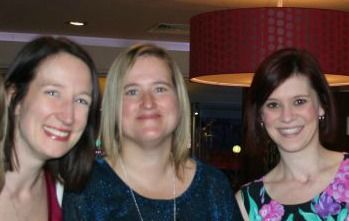 Emma, me & Kerry
I didn't then see Kerry again until BritMums Live in June this year but managed to catch up with her in the day
always smiling
as well as spend an enjoyable evening catching up with her and others, again over a few drinks in a bar.
did I say she was always smiling?
Come and show your support for Kerry by visiting her blog and leaving words of support for her and her family, as well as following the support on twitter with the hashtag #Healing4Kerry