Do you ever make a stir fry and end up with so many piles of chopped veggies on your chopping board that there's no room left to do the actual chopping? There is now a solution.
The Mocubo One Stop Chop is a chopping board with a difference. Firstly it's made of a really smooth Bamboo, which is an ideal cutting surface due to being less porous than other wooden chopping boards and more resistant to knife marks and moisture, and secondly it has 3 handy little drawers. The drawers are the full width of the board and you can fit in much more than you could imagine - I chopped all my veggies for a stir fry and there was still room for more.


The board measures 40cm x 28cm and is 5cm high with non slip rubber feet, and the drawers come out completely to make washing easy.
The Mocubo is one of many products brought to life on Quirky.com, the home to many creative people around the world with a passion for inventing.
You don't need to restrict the use of your board to chopping veggies, I love this idea of using it as a cheeseboard, with crackers neatly stored in the drawers.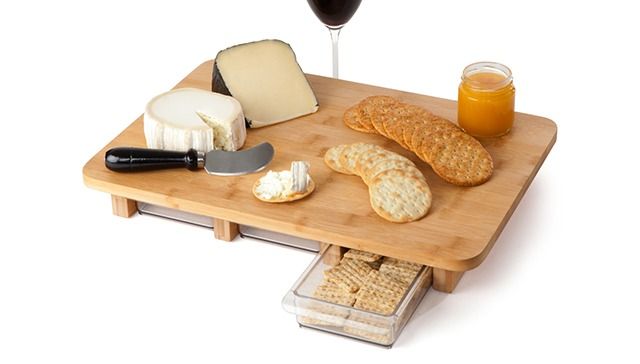 Mine is now stored on top of the microwave whilst it's not being used, with my herbal teabags in the drawers for easy access.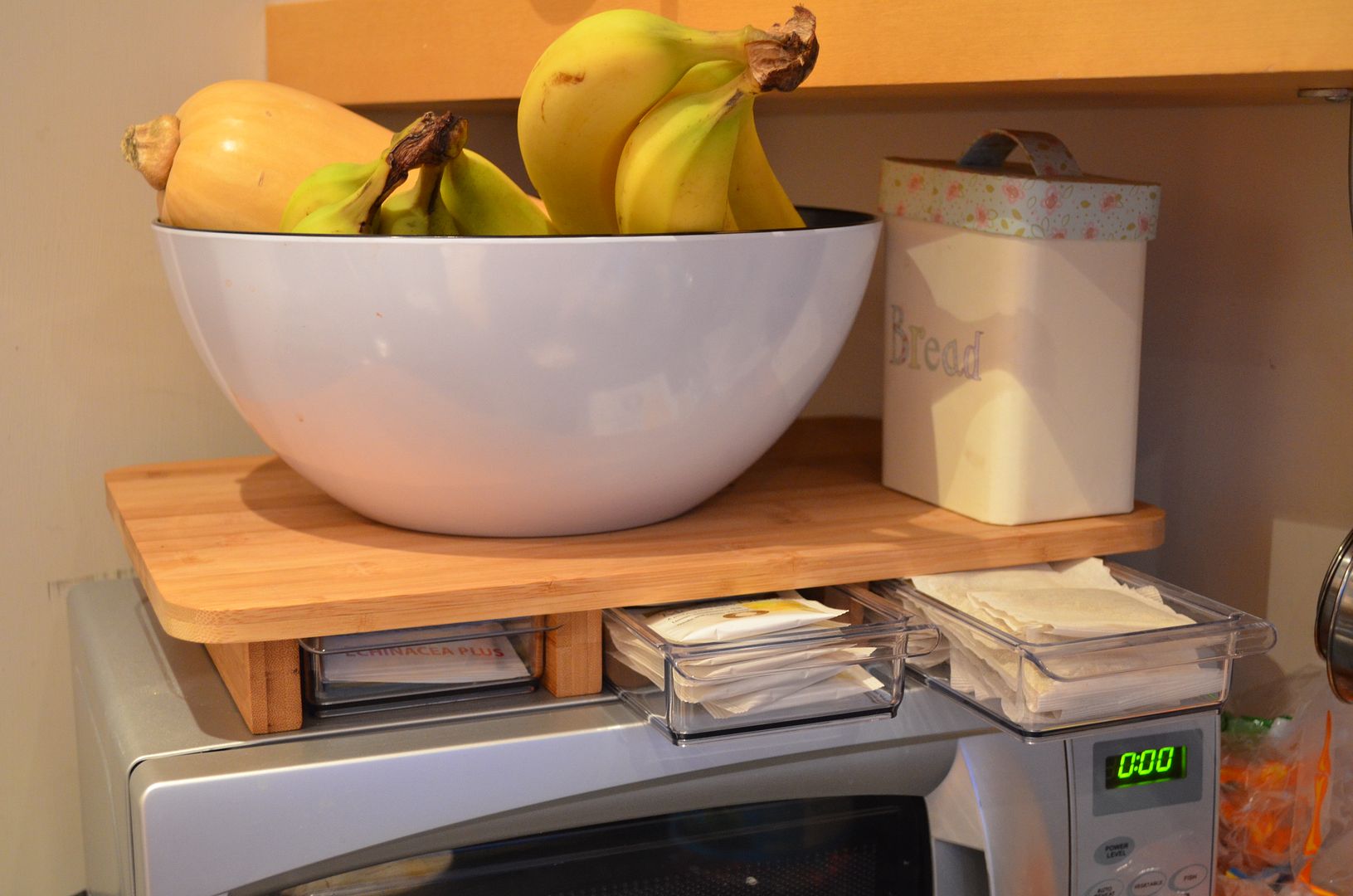 The One Stop Chop is available from Find Me a Gift for £39.99
I was sent this chopping board for the purpose of review