Earlier in the year I received a lovely Atlas in the goody bag from Britmums Live. It's a great book and 10 year old Hanna uses it on a regular basis. The Atlas is one of the many books from Barefoot Books, who have a range of books for early readers, confident readers and advanced readers, as well as activity books, poetry and books with story CD's.
I've been sent a pile of books and the pictures really don't do these books justice. They are a lovely quality, both the covers and the pages. There are two books with story CD's by actress Imelda Staunton - Little Red Riding Hood and The Kite Princess, which I know my niece is going to love.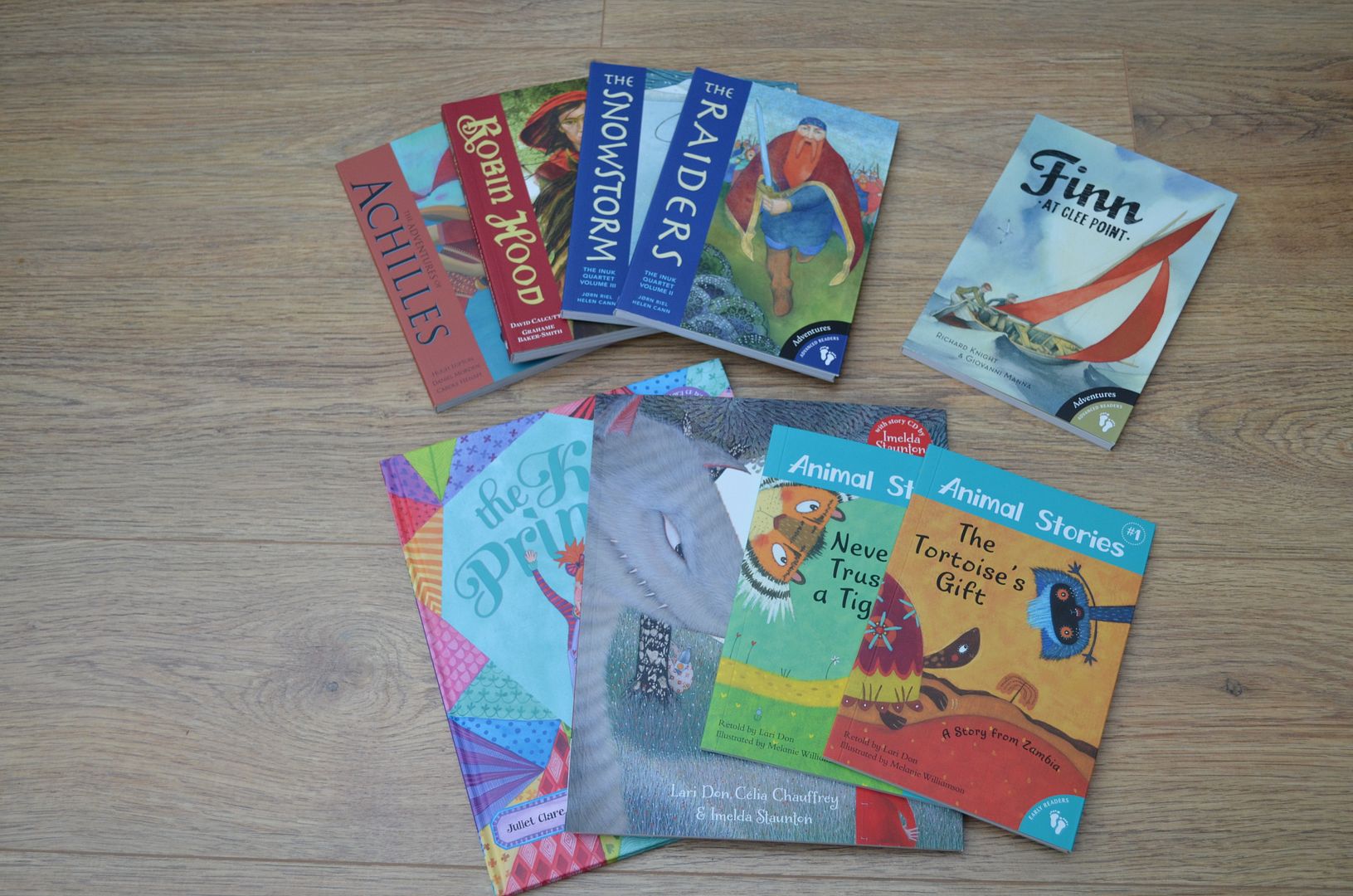 The books for the Early readers are from the animal stories series - The Tortoise's Gift and Never Trust a Tiger, which will be perfect for when Jack is reading. The early reader books have simple vocabulary, short sentences and exciting plots to keep the early readers interested.
I also have a few books for the Advanced reader - Classics such as Achilles and Robin Hood, and adventure tales. I think Hanna will really like 'Finn at Clee Point',
Finn has been warned to stay away from Clee Point and the strange family that lives there. But Davey Finerand his sister Kitty can teach Finn about the sea and its ways. It's not long before he needs more than their friendship.
I particularly like the glossary at the back of this book, explaining some seaside and fishing words that not all children would have come across, such as certain fish and shellfish names.
If you've never heard of Barefoot Books I would recommend having a browse on their website. They also offer opportunities for anyone wanting to start a small business from home by becoming a Barefoot Ambassador.
Barefoot Books website
Facebook
Twitter
I was sent these books for the purpose of this review