Both of my boys are mad about football and since Sam was 3 he's been playing with his Microstars football men so when I was asked if I wanted to review the Sports Stars Collect & Build Football Pitch Pack from Character, I thought it would be a great chance for little brother Jack to start a collection of his own.
We were sent a Collect and Build Football Pitch pack which included one goalkeeper, a goal and 2 pieces of pitch. The pitch pieces connect together with other pieces from the series that can be collected and attached together to make the complete pitch.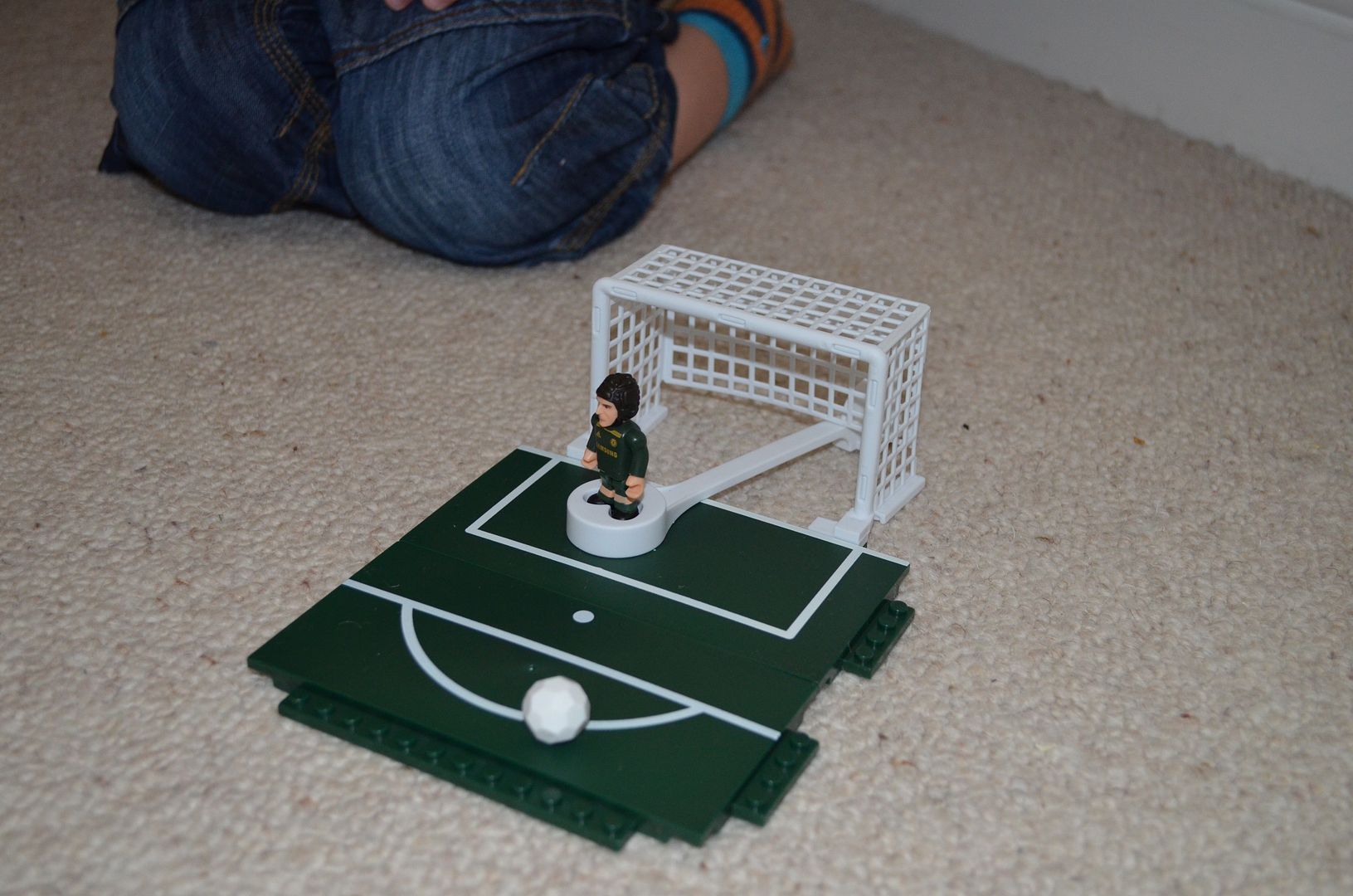 Each figure comes in 5 pieces with a realistic looking head and parts can be mixed an matched to make the ultimate player. The figures come in the strips of big clubs such as Manchester Utd, Liverpool, Spurs, Chelsea and Arsenal, with famous faces including Rooney, Van Persie, Bale & Torres.
Jack enjoyed playing with his 'man' as much as he could with just one goalie and a ball but in total you would need 12 packs to make the whole pitch & at around £5 per pack I don't think we'll be collecting more of the pitch packs but will continue to collect the single figures, at a more reasonable £1.99.
We were sent a Collect & Build Pitch pack for the purpose of this review
Update : We've recently been sent the complete Pitch & Play set, which comes with 3 players. It's unfortunate that it doesn't come with any more as you can't initially play a match with just 3 players, 4 would have been a better number to include. Thankfully we had the goalkeeper from the previous set so myself and Jack could have a match. Most of the time though he just likes playing by himself. I think Santa may be buying a few more figures to go with this set.

The pitch fits together fairly easily although there are a few uneven areas as it's hard to get it all completely flat at the same time. This doesn't seem to matter though as the ball doesn't roll due to it's unique flat sides.