Jack is a very active child, he doesn't like to let the grass grow under his feet and is always moving from one activity to the next. I've often tried sitting him down to draw pictures or write his name but he's just not been interested. I then heard of Reading Eggs and, although at first I thought Jack would be too young for it, I took a look. There are different levels within the site, suitable for children from 3 years up to 13 years. You can register each of your children and they can follow their own learning path. I registered for the free trial and Jack was keen to have a go.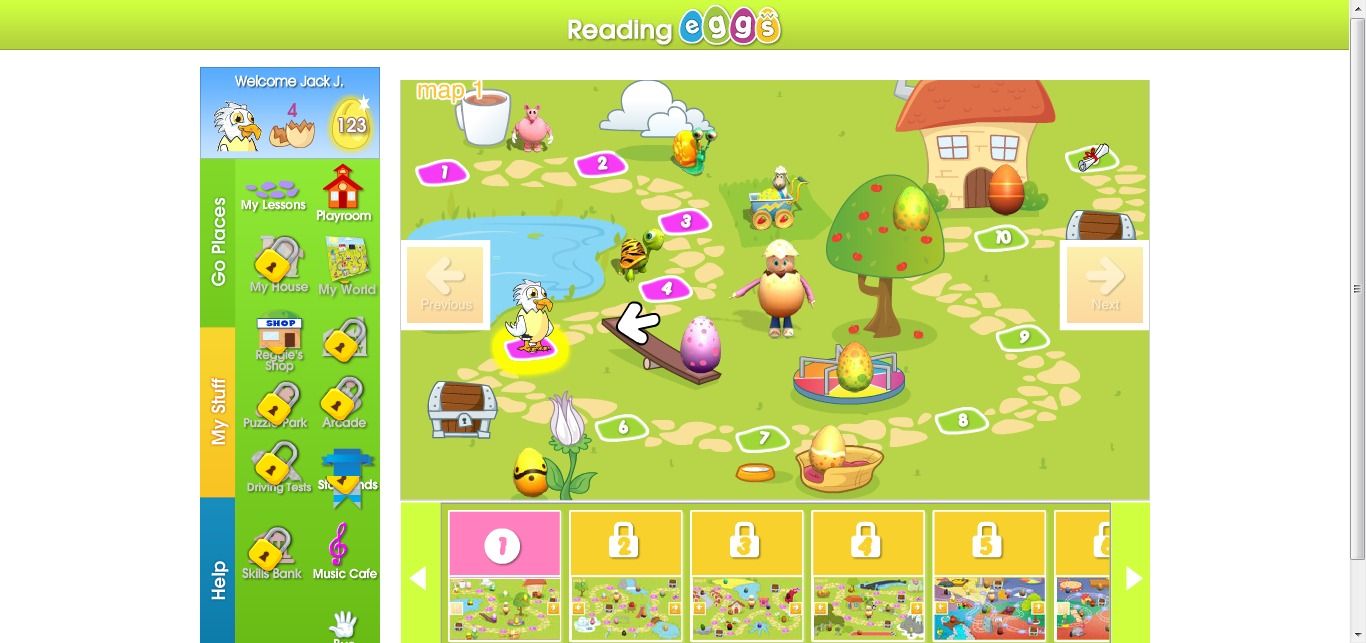 The learning path - on lesson 4
We started off by having a look in the 'Playroom' where there are games and puzzles to play as well as musical books and colouring. We then started our 'lessons' and were introduced to the letter 'm' by a character called Sam. The lessons were fun and Jack really enjoyed navigating the mouse around the screen and clicking on the letter when he recognised it.
Over the past couple of weeks we have been logging on to Readings Eggs almost every evening (as a reward for being a good boy) for around 10-20 minutes each time. During this time we have been introduced to the letters m, a, s and i, and in turn the words I, am & Sam. I'm not expecting, or hoping, that Jack will be reading any time soon but I'm really pleased with his progress over the last two weeks, as he's gone from not being interested in reading or writing at all to this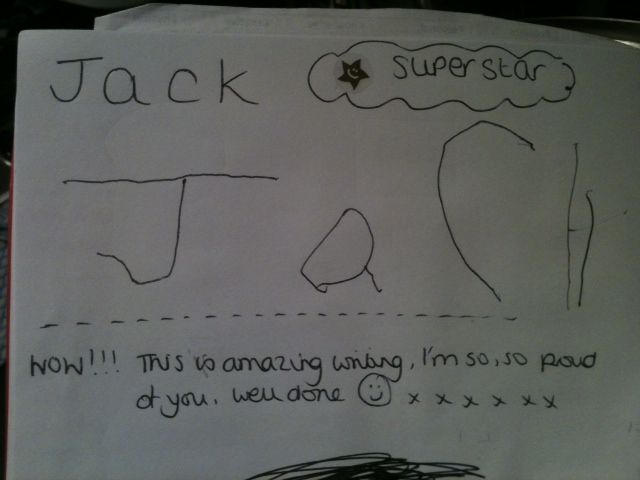 which he wrote independently at Pre-School this week. He's now really keen to learn about letters and has been happy to sit down and write a birthday card for Nanny, which has always been a struggle before.
After the free trial on Reading Eggs the subscription price is £29.95 for 6 months or £39.95 for 12 months, which works out to just £3.32 per month, less than the cost of many pre-school magazines.
We haven't had chance to look at all the activities on the site yet as there are so many, as well as so many lessons and levels on the learning path but I hope Jack won't lose interest and we'll be visiting more soon.
Recognising the word 'I' and guiding the bee in the right direction
Making a sentence 'I am Sam'
We were given an extended free trial to enable us to carry out this review