I've reviewed Little Dish meals before and they've been a real hit. Now Little Dish have created fresh filled pasta in bite sized pieced, perfect for little ones.
The pasta is made with 100% natural ingredients including free-range egg pasta, in 2 varieties - Mini Tortellini with Cheese & Tomato and Mini Ravioli with Spinach & Ricotta. As we were having Tortellini for our dinner I opted to try the Tortellini first. I didn't think Jack would eat it without a sauce so I made a quick tomato based sauce using olive oil, garlic, herbs and tinned tomatoes, to which I added the cooked Tortellini and then baked in the oven, covered in grated cheese.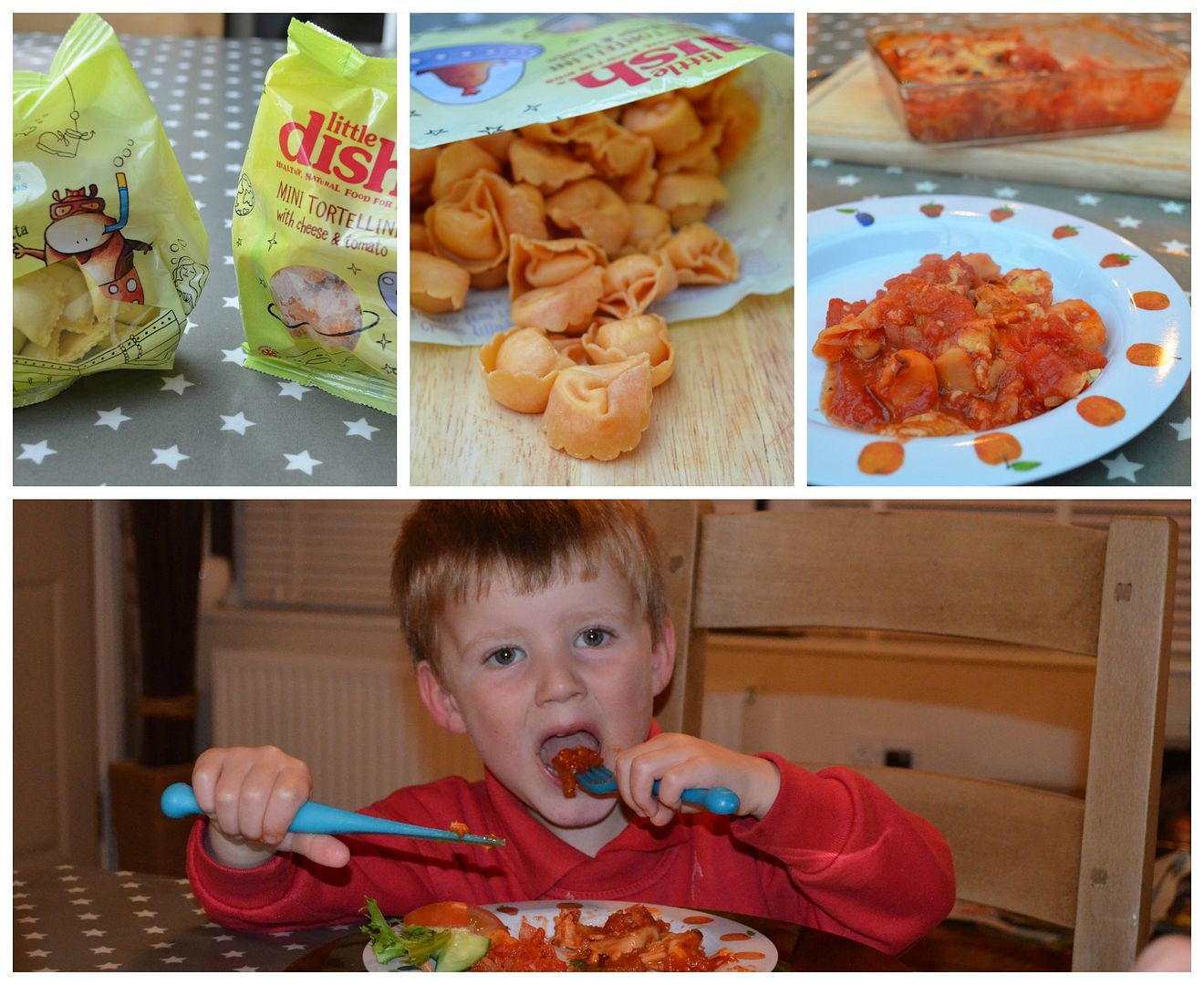 I I cooked half a pack of the tortellini (in 230g packs) and this made enough for 2 meals so at £1.99 per pack it's good value for 4 meals.
You can buy the Fresh Filled Pasta from Waitrose and Ocado, in the chilled aisle along with the Little Dish range.