Recently Jack has been getting into Lego a lot, more so since our visit to the Legoland Discovery Centre over the Summer. He still mainly plays with his Duplo but loves to raid his brother's 'Big Boy Lego' from time to time.
ROOM Copenhagen have created a fab range of storage heads where you can keep all of your Lego together in a fun storage box. What's great about the head's is that they can be stacked on top of one another, as well as on top of the Lego bricks storage boxes, Especially for Halloween ROOM have added Pumpkin and Skeleton heads to the range. They make a great accessory for a Halloween party, or for keeping sweets ready for Trick or Treater's.
Jack was really excited to receive the storage box and heads and couldn't wait to start filling them with his football men and Duplo.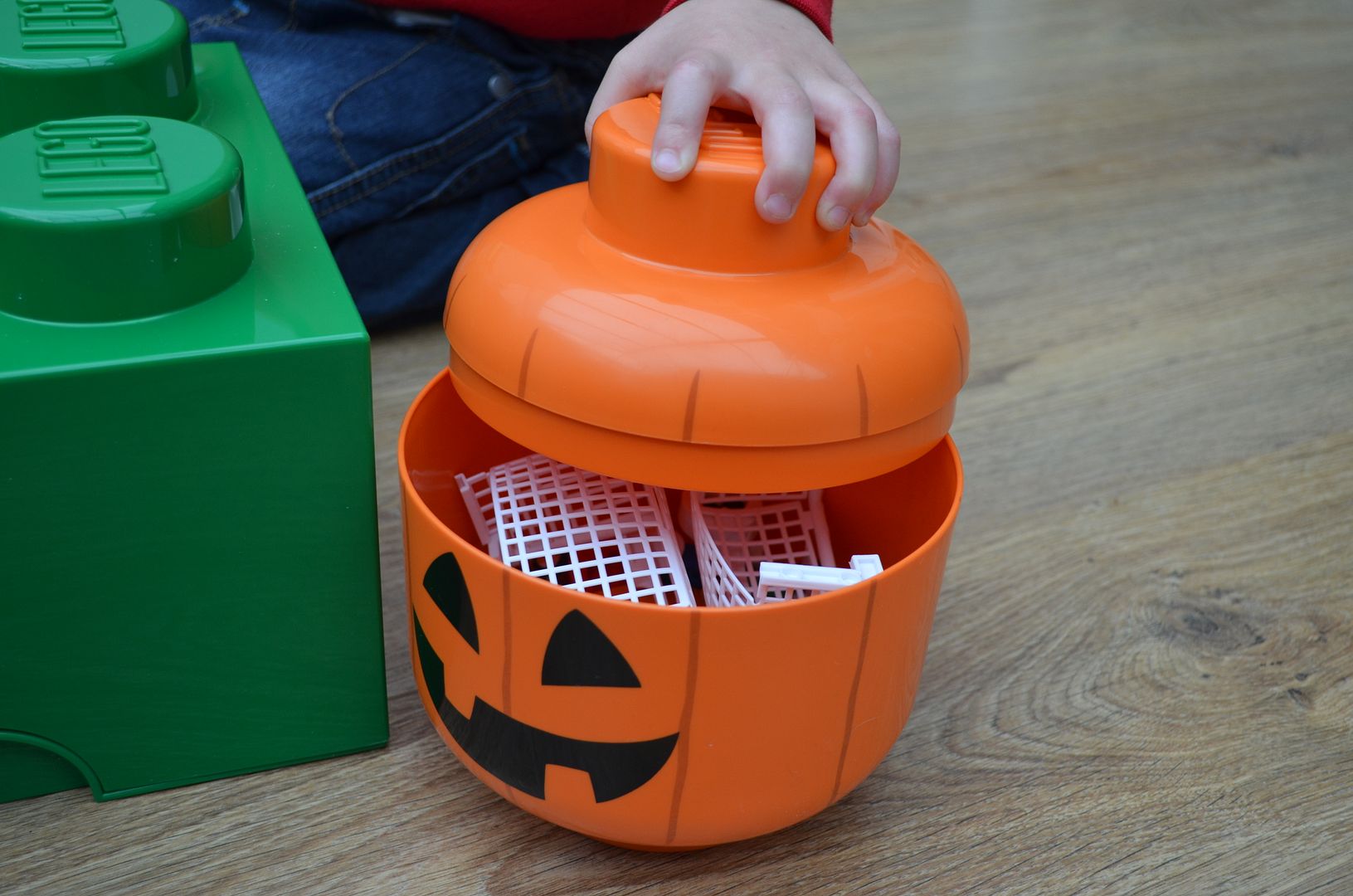 The standard Lego heads are available in two different sizes, however the Halloween heads are only available in small, but as you can they are still a good size.
We were sent the Lego storage for the purpose of this review