I enjoy baking (believe it or not!), but not everyone does. For these people home baking isn't usually an option, but with Half Baked Cakes you can now bake your own cakes without any knowledge of baking or any hassle.
One of the most popular cakes I make is a chocolate fudge cake and we were lucky enough to be sent a Half Baked Scrumptious Chocolate Cake so I was interested to find out if it would be as good as a home made chocolate cake.
The cake comes all ready to pop in the oven, in a greaseproof paper outer, and after approximately 50 minutes of baking you just need to allow to cool before removing the case and decorating with the enclosed buttercream.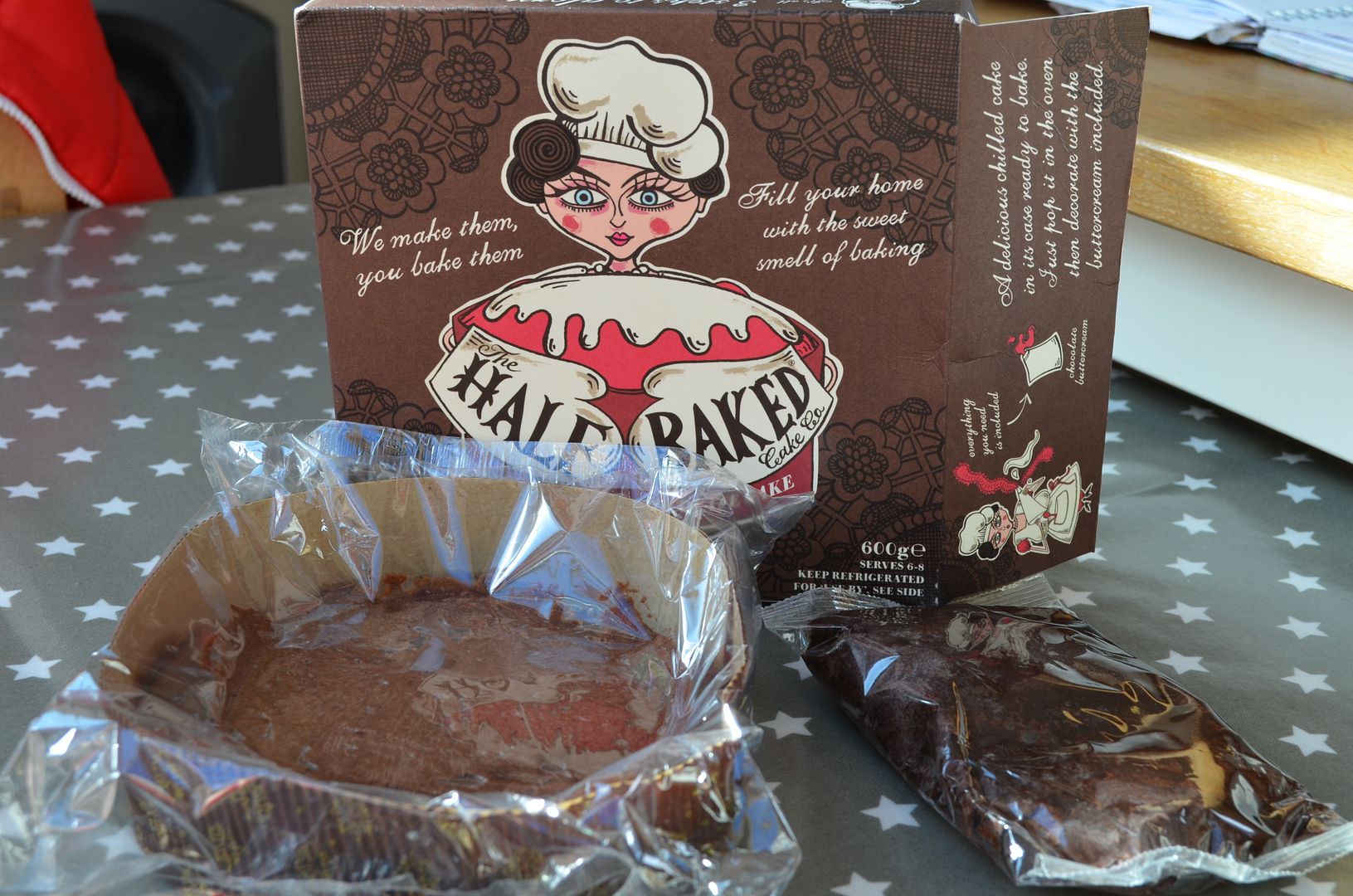 I didn't think the pack of buttercream looked enough to cover both the top and sides of the cake but once it was squeezed out onto the cake there was plenty for the sides too.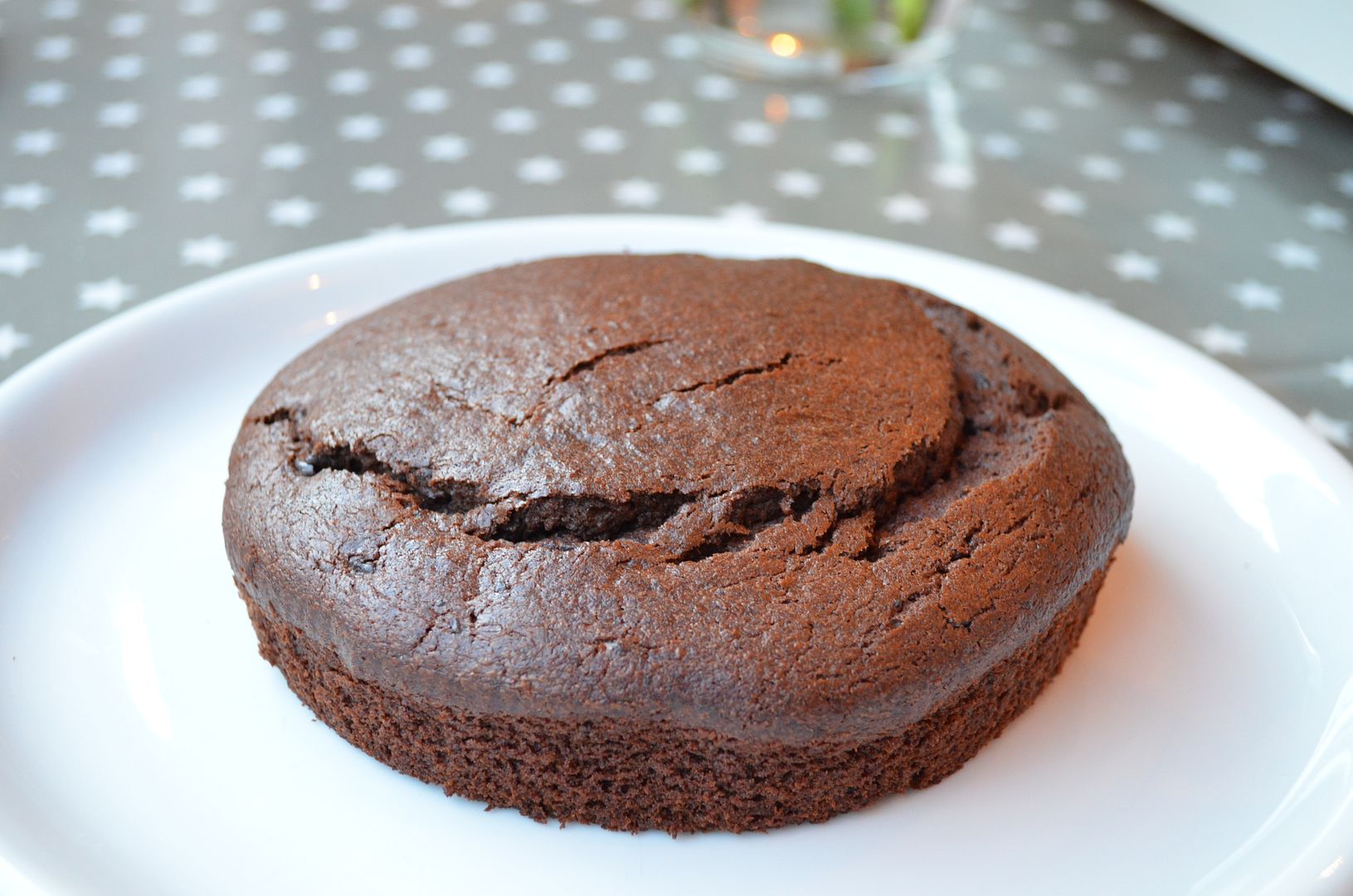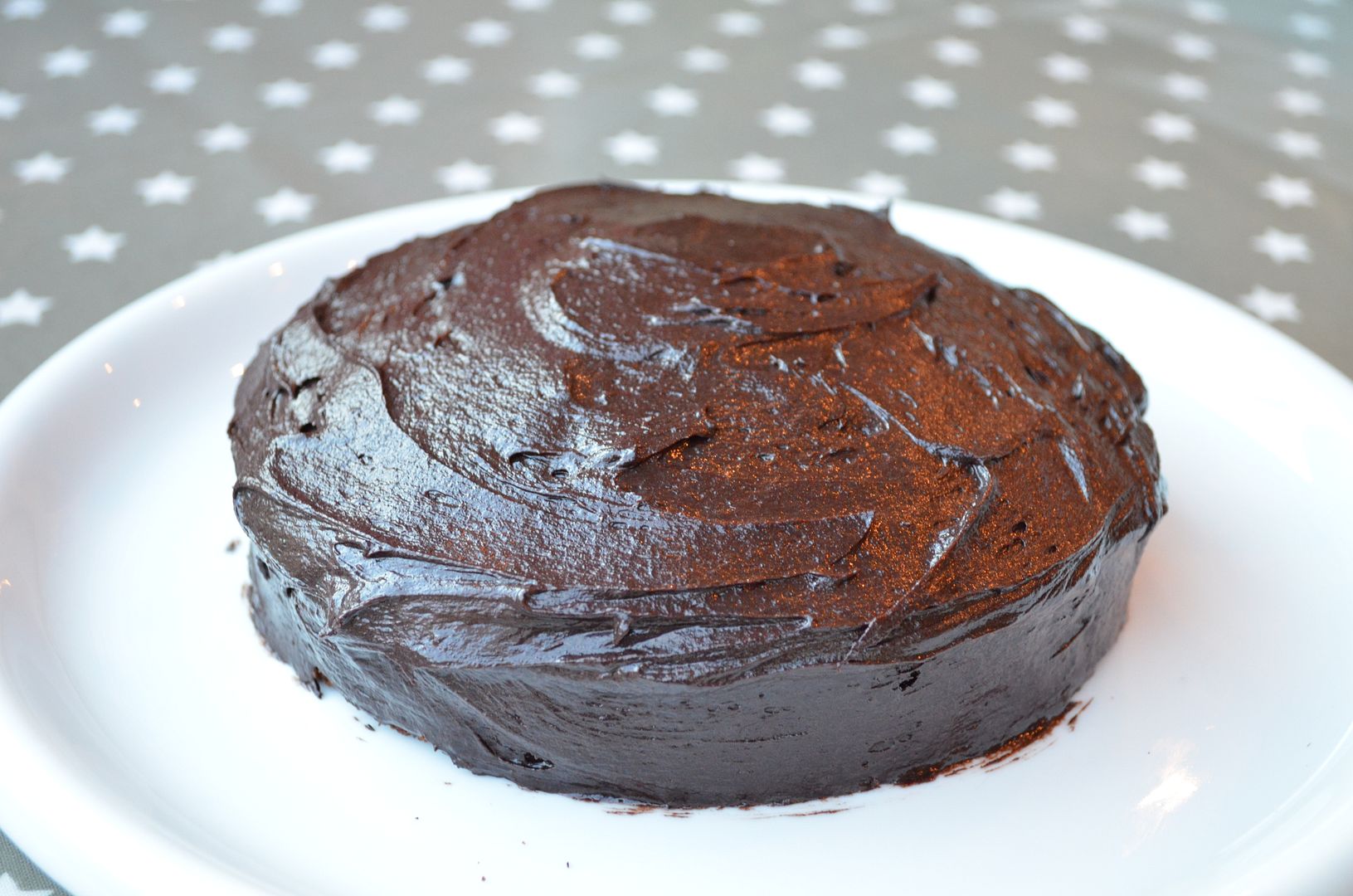 The cake and icing is really rich and chocolatey and definitely tastes like homemade and was given the thumbs up by the rest of the family.
If you want to impress your friends with the smell and taste of a freshly baked cake I would definitely recommend trying out one of these cakes. There are other varieties besides chocolate - Farmhouse Apple, Coffee & Walnut and Lemon & Lime Drizzle. For more information and stockists visit the Half Baked Cake Company website.
*white chocolate star decorations not included
I received the cake for the purpose of this review